Charity Insanity with Insanity Radio
by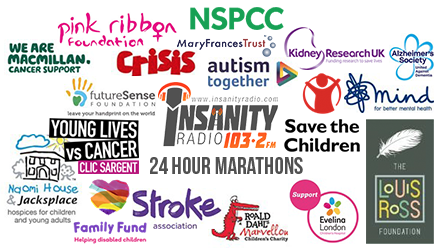 Sports & Socs Editor, Michele Theil on Insanity Radio's Easter charity extravaganza.
Royal Holloway's radio station, Insanity Radio, has been doing a lot of great work in the last few weeks for charity with many of its members hosting 24hr radio marathons in aid of 18 different charities. 19 teams, consisting of 42 people, have been broadcasting for 24 hours each over the Easter holidays and have already raised over £6000. The charities that Insanity are aiming to support include Mind, Autism Together, Roald Dahl's Marvellous Children's Charity, Alzheimer's Society, Macmillan Cancer Support, Save The Children and Future Sense Foundation. All of these charities provide great services and are always in need of donations and support.
RhubarbTV has been live-streaming each and every radio marathon over the last few weeks, a collaborative effort between the media outlets to showcase this amazing work.
Each and every marathon team showcased a different take on what the marathons could entail, with each host bringing their own individual flair to Insanity Radio in an effort to provide interesting and unique content for a prolonged period of time.
One radio marathon, aptly named 'Sam and James' (24) Hour(S) of Fun' had Samuel Collins-Charles shave his co-host James Butler's head in aid of Macmillan Cancer Support after James lost their game of Rock-Paper-Scissors. Their show also consisted of some slam poetry and a live reading of Macbeth among other forms of entertainment. They raised over £200 for Macmillan, well over their original goal of £150.
Abi Slade, next year's Musical Theatre Society president, co-hosted a marathon called 'Les Musicals for Mind' with Emma Halahan, Insanity's resident musicals expert, with the name being an homage to her show 'Les Musicals'. Their show, of which I caught a glimpse of, included many different musical tracks as well as their insightful commentary on how amazing each and every song was. They even included a 'Hamilton Hour' during their marathon, paying tribute to the smash hit musical written by Lin Manuel Miranda, a popular choice among many musical lovers. Abi and Emma managed to raise over £200 for Mind, an exceptional mental health charity in the UK.
Another marathon, 'Up in Armatrading', included improvised comedy dramas, in-studio music and a "Dramatic Radio Chess" session with commentary at 1am. They also put forward an experimental Jazz hour, among their other crazy music choices, and raised over £400 for Crisis, a homelessness charity in the UK.
Valentina Mihova's marathon, 'Tangent', uniquely ran an interactive Dungeons & Dragons campaign live on Insanity Radio in support of the NSPCC, a charity fighting to end child abuse in the UK. Donations would allow the person to become a part of the game, with different amounts signifying different levels of impact. It was a very interesting idea that generated over £100 for the NSPCC.
Outgoing Insanity Station Manager, Charlotte Mason, said: 'I'm so proud of all the presenters, producers and everyone behind the scenes who have worked so hard for weeks to raise money for such a variety of amazing causes'.
There are still two marathons to go, aiming to support The Future Sense Foundation and Save The Children. Head over to the Insanity Radio website or to rhubarbTV's YouTube channel to listen and watch the last two marathons and donate to their causes here: http://justgiving.com/teams/insanityradio24.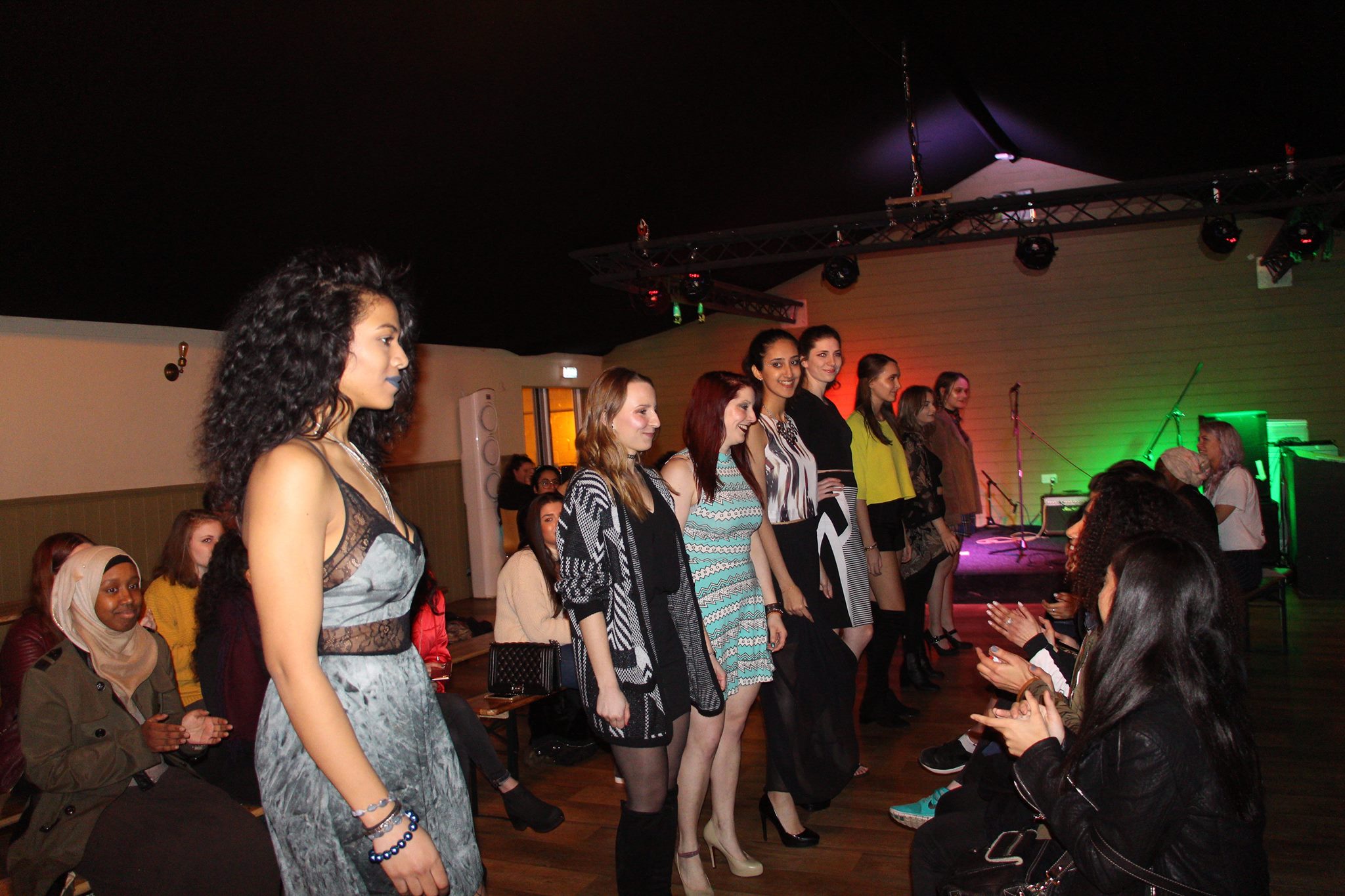 by
Kathryn Pearson reviews the Reel Fashion Show: a collaboration of societies' designers and performers. Set in Stumble Out under hazy lighting and the soft scent of perfume, the Reel Fashion Show radiated elegance from the outset. The collaborative event was organised by Reel Music, Textiles and Fashion Society, and CoppaFeel, with guest appearances from Dance, Sustainability, […]