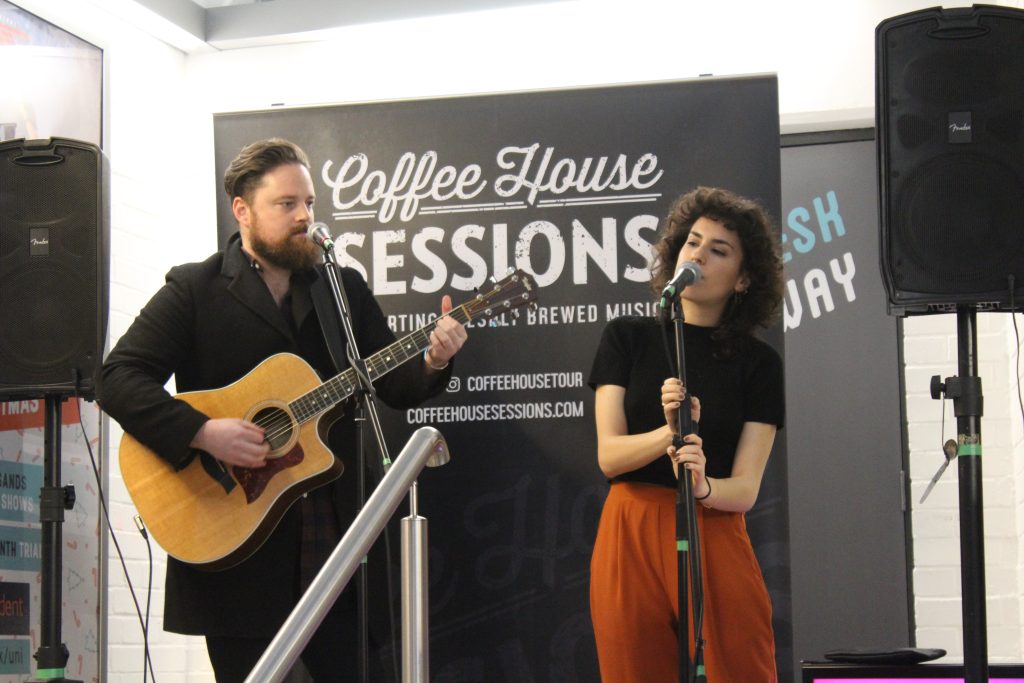 The Orbital's Arts Editor, Joanne Archer, reviews Sonia Stein's performance at Coffee House sessions.
If you are still unfamiliar with Coffee House sessions, you need to rock up at Tommy's at 5pm on a Monday, order yourself a burger, sit back and enjoy. Each week, a new, up-and-coming artist sets up their makeshift stage on the staircase in the SU. You may not know these artists now, but with most signed to major record labels, they are bound to get big. The brand that organises the intimate gigs, Coffee House Sessions, promise to serve up "a fix of #newmusic ones to watch, & live acoustic tours". To give you an idea of what this means in the industry, the likes of Izzy Bizu began their careers by touring universities with Coffee House Sessions.
This month, Sonia Stein graced the stage. The singer is signed with Marathon Artists, the same company who work with Courtney Barnett, Jagwar Ma, Real Lies, Max Jury and Childhood. Along with a dazzling set, Stein performed her recently released track, "One Of Those Things". You can find the music video for the track here:

From watching her music video, which was filmed in the backstreets of Warsaw, the artist shows similarities to Christine and the Queens and Haim. Both artists have enjoyed great success and there is no reason why Sonia Stein can't soar to similar levels. Her video has already attracted a lot of attention on YouTube with close to 700,000 views. It's visually stunning and the perfect soundtrack for a late night essay session. Incredibly, the track was produced by Liam Howe. He has worked with an impressive collection of artists including Lana Del Rey, Marina and the Diamonds and Ellie Goulding. Coffee House describe the track as "a luxurious, slow-burn journey through Stranger Things' 80s balladry and the effervescent Roland 808". You can hear the work of all these associated artists and genres seeping through her music, and yet she owns every note and makes it brand new. Sonia Stein describes the track as being about "the stage of denial at the end of a relationship with someone or something. You hold onto it out of comfort and fear, hoping if you wait a little longer, some semblance of what you had in the first place will show up again." It's well worth a listen, especially now that we are past the apocalyptic Valentine's season.  
You can get more information on Sonia Stein from her website: