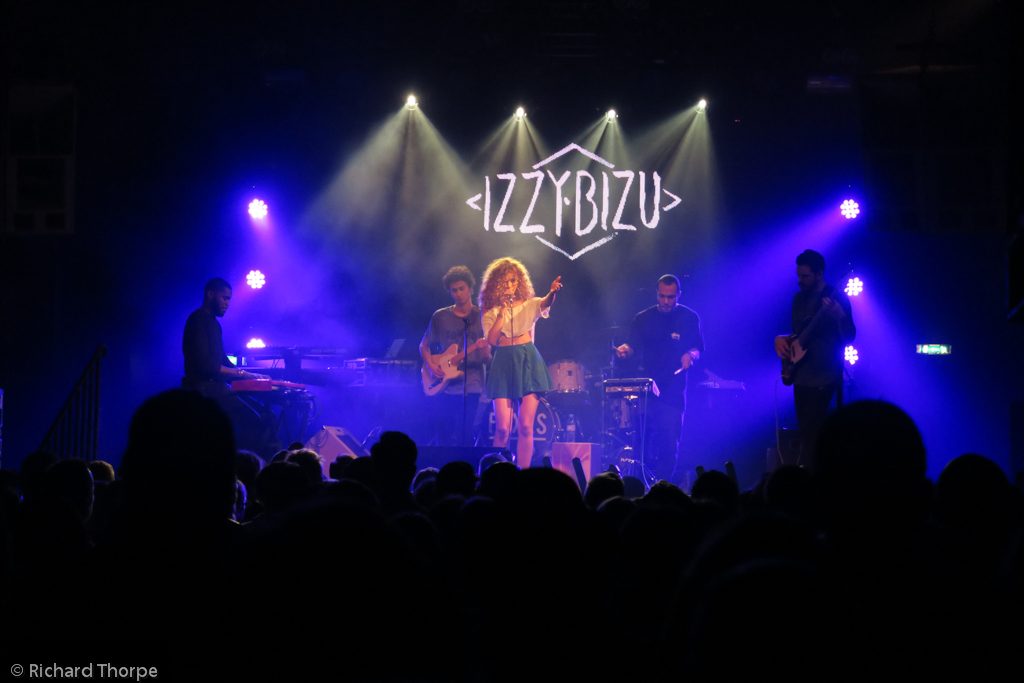 Jess Hines talks us through the beautiful performance that Izzy Bizu shared with the students of Royal Holloway and the interview that took place shortly after…
The atmosphere at Crosslands was cozy and calm. Laughter danced in the air, as the equipment was set up and the cameras began rolling as 21 year-old singer-songwriter Izzy Bizu crooned into the microphone a little; soundcheck. Her velvet voice quickly drew the attention of the entire room, students turned in their seats as their eyes were lured to the front. Izzy warned the audience she'd only just woken up, tired after performing twice already that day in different locations, for her university coffeehouse tour. Her voice however was so powerful, so strong yet it appeared to flow effortlessly from her lips as she began her set. A little over an hour later, following a final round of applause, Izzy agreed to sit down with me and share some of her secrets behind her work.
The young artist was friendly and relaxed as she shared with me some of her writing methods and inspirations. The White Tiger singer described herself as 'a bit of a loner' growing up in vibrant and busy London but very much in her own bubble. The key element in her music is poetry, 'I liked it, it was nice, private' she explained, smiling. When I asked her how she set about writing she told me how she considered it more like writing poetry, she'd write haikus and other poems that she would sing on top of piano to form a song. Izzy cited spontaneity as a key element in her creative process, claiming, as many of us know, that inspiration can come at the most unusual of times. She gave me an example of being at a party when an idea struck, 'I'd run off to the toilet to write and then come back to it later'. An artist's creative process is always unique to the individual, however it is not unusual to notice a poet, writer or musician breaking away from the crowd to scribble down an idea in their notebook.
'I write about everything, I can't sit down and focus on one idea. So for example, inspiration can be drawn from a sticky situation, weird things I might notice at a party. I write about people, it's kind of like writing a diary, only when it is presented in the form of music it's judged less.'
With heavy blues and jazz influences ubiquitous in the music accompanying her incredible voice, Izzy cited artists such as Ella Fitzgerald, Erica Badu, Marvin Gaye, Al Green and Curtis Mayfield as some of her greatest inspirations. It's impossible to stay still while listening to this woman sing, as I watched her perform in Crosslands not one person could resist bopping or swaying their head, tapping their feet, all eyes transfixed on the singer.
New single 'What Makes You Happy' out now.