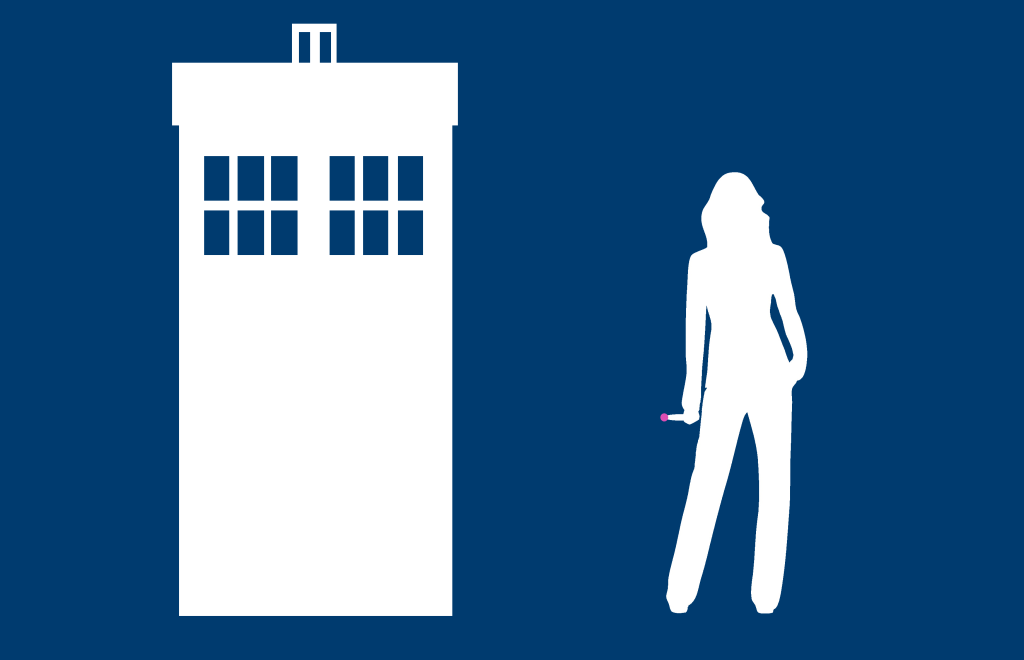 The casting of a new Doctor is actually a reflection of the intended audience, writes Beth Carr.
Months of speculation and waiting ended at the weekend: not only did Federer win Wimbledon in straight sets but the identity of the next Doctor in Doctor Who was revealed. A hood was dropped and the secret of Jodie Whittaker's casting was out. You might know her from Broadchurch, working with Doctor Who's new showrunner Chris Chibnall, or from playing ditsy Beverley in St Trinian's. She's also no stranger to sci-fi after starring in 2011 film Attack the Block.
Despite this success under her belt, Whittaker's casting has caused a tsunami of response from both fans and non-fans of the show. The reason? She is a woman taking over a role traditionally and exclusively played by men, a Time Lord from the planet Gallifrey with the ability to change his face, physiology and personality instead of dying. There have been many cries of support but also a significant backlash against the introduction of a female Doctor, with fears that the show is now ruined and the BBC chose a woman just to be politically correct.
The exact reasoning for choosing Whittaker is unknown, although her acting ability and performance at audition will have played a fair part. However, to provide some context, it is useful to travel back in time to the very start of Doctor Who in 1963. Designed to maintain viewing figures through the entire Saturday evening, Doctor Who was envisaged as a family science fiction programme written to both educate and entertain. The producers of Doctor Who had to make sure the programme appealed to a wide audience, bridging the gap between male-dominated sports show Grandstand and teenage music show Jukebox Jury. The best way to captivate any audience? Clever characterisation!
The first main characters in Doctor Who were each designed to clearly appeal to a section of the target audience. Child characters were unpopular with older children and heroines unpopular with boys, so they hoped to gain the young audience with "The handsome young man hero" who would become science teacher Ian. Attracting older women was achieved through fellow teacher Barbara, whilst firmly catching the older man created the Doctor's character, described as mature but with a character twist. They also introduced the Doctor's granddaughter, Susan, a teenager who liked music to attract the Jukebox Jury audience. They targeted every part of the nuclear family and gained popularity because of this.
Just as the creators of Doctor Who created characters that responded to the audience and the needs of the show, perhaps the same can be said of today's casting team in placing Whittaker in the lead role. The programme set a precedent for change in the Doctor's character way back in 1966 when the character regenerated for the first time – imagine what Twitter would have been like if it had existed then. Now the show is evolving and airing later in the television schedules, meaning a shift to a slightly older audience. And, having featured its first openly LGBT companion in the last series, it is clear that the producers want to appeal more to minorities, whether that be defined by race, sexuality or gender.
We don't know who will be travelling alongside Whittaker in her Tardis and how this will compliment her femininity as a part of her character. It isn't clear who the production team are targeting with their characterisation but we do know that casting a woman has caused intrigue amongst the viewers of the programme, as well as amongst those who have never watched an episode.
Whether audiences will tune in because of a refreshing feminist aspect to the show, or just out of curiosity about the new concept, this clever casting could revolutionise audiences and open Doctor Who up to a whole new area of society. Women who relate to Whittaker, men who fancy her, or children who are looking for adventure (whatever the gender of the time traveller), the audience is sure to change, even if it's just to see what she makes of it.
You can find out more about the history of Doctor Who on the BBC Archive website: http://www.bbc.co.uk/archive/doctorwho/
(Image credit: Beth Carr)