What We Know; Arson attempt in Founder's Building
by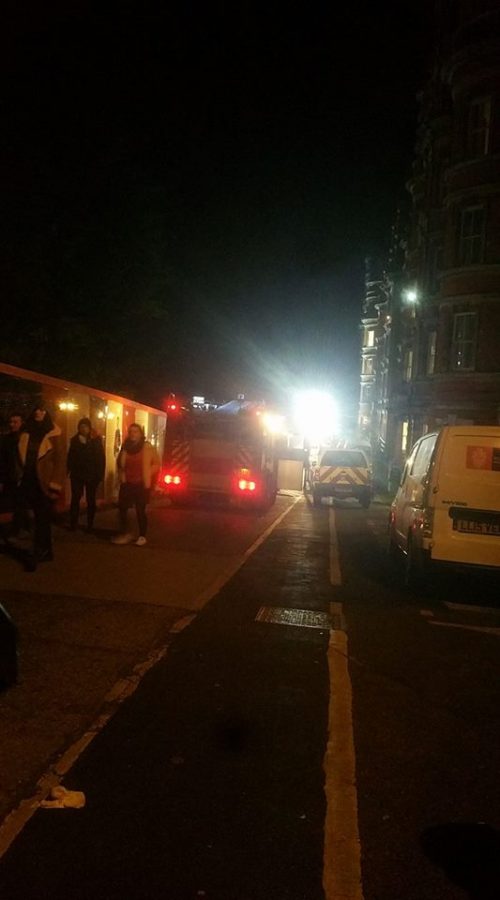 UPDATE
15:11 PM 2nd December – Royal Holloway's student intranet has posted an official statement stating that the college are currently working with Surrey Police and the Surrey Fire Investigation Service to investigate last nights fire. They thanked the Security team, Surreys Fire and Rescue Services and Surrey Police and students and staff for co-operating.
They state one bedroom, as well as toilets and bathrooms have been damaged, but that there is no damage to Founder's Building itself. The statement went on to speak about access to services within Founders;
"Our Support & Advisory Services team, including the Disability & Dyslexia team, Counselling team, Chaplaincy and other services, are providing services from the Windsor Building.
Founder's Post Room is currently closed and the College Postal Service will not run as usual today.  We will provide an update on when the postal service will resume when we have more information.
The Student Health Centre in Founder's East is currently closed.  If you have an appointment for today, you can rebook to be seen at the Clarence Medical Centre in Windsor by calling 01753 865773. If you have an afternoon appointment from 1pm the surgery will be held in Windsor Building Seminar Room 004."
Read the full statement here: https://www.royalholloway.ac.uk/students/news-events/news-articles/update-on-fire-incident-in-founder's-building-%E2%80%93-friday-morning.aspx
UPDATE
23:33PM– Surrey Police have released an official statement saying 'Surrey Police is in attendance at the Royal Holloway University of London in Egham following reports of a fire on the campus earlier this evening (1 December):
"A 21-year-old man was detained nearby shortly afterwards and has been arrested on suspicion of arson with intent to endanger life. He is currently in custody. Enquiries, including searches to establish that there are no further fires, remain ongoing.
The incident has resulted in significant fire damage to at least one of the rooms within the building.
No one is thought to have been injured as a result of tonight's  incident."
They have also said that anyone with any information is asked to contact Surrey Police on 101, quoting incident reference P16274692.
For the full statement visit: https://surrey.police.uk/news/man-arrested-following-blaze-at-royal-holloway-university/
UPDATE
22:13 PM– It is alleged that no students will be staying in Founders overnight, all residents must report to Windsor building.
UPDATE
22:06 PM– An arrest has been made on campus in connection with tonight's events and students have been evacuated  from the building.
22:00 PM Initial Orbital Statement:
The whole of Founder's building has been evacuated this evening due to a possible arson attack .
Information is currently lacking but reports from students and staff have said that this fire originated in a laundry room in the Founders building, allegedly due to an electrical fault.
There are currently seven fire engines on campus surrounding Founder's. It has been reported that oxygen tanks and stretchers were seen being carried into the building.
Those who were in the building at the time have been evacuated and are currently in the Windsor building awaiting further information.
One student commented: "I was on the fifth floor and we could see smoke coming up from the floor below. It was all very disorientating and we weren't given much information but were told to leave immediately."
Another, living on the fourth floor, has said that "when leaving the building, in places the smoke was so thick it was hard see".
Principal Paul Layzell has informed students sheltering in Windsor building that ambulances on campus are only a precautionary measure and that the issue is localised to a laundry room. They have also been told that they will be let back into the building later tonight.
As the situation is still unfolding, updates will be posted once more information is available.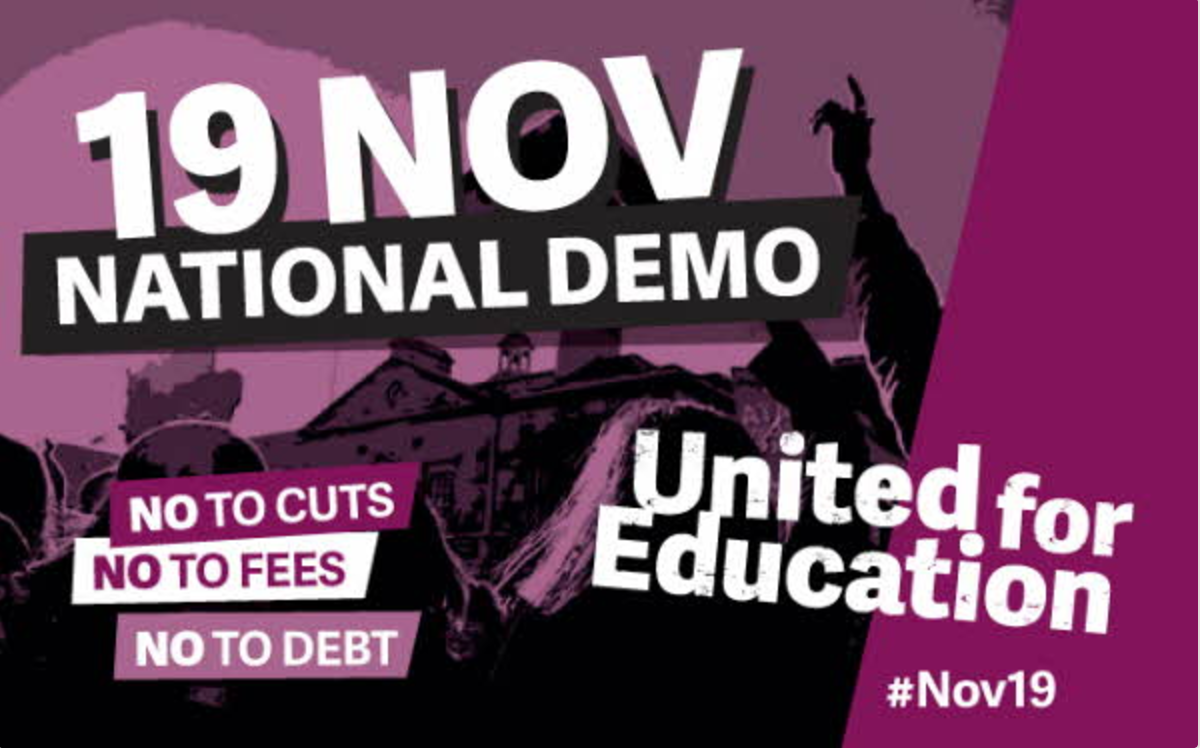 by
Sorana Vieru, NUS Vice President for Higher Education, was present at a banner-painting event organised by the Royal Holloway Student Union on Wednesday 9th November. The meeting, attended by members of the Left Forum, saw students prepare for a mass demonstration due to take place on the 19th November. Organised by the National Union for […]