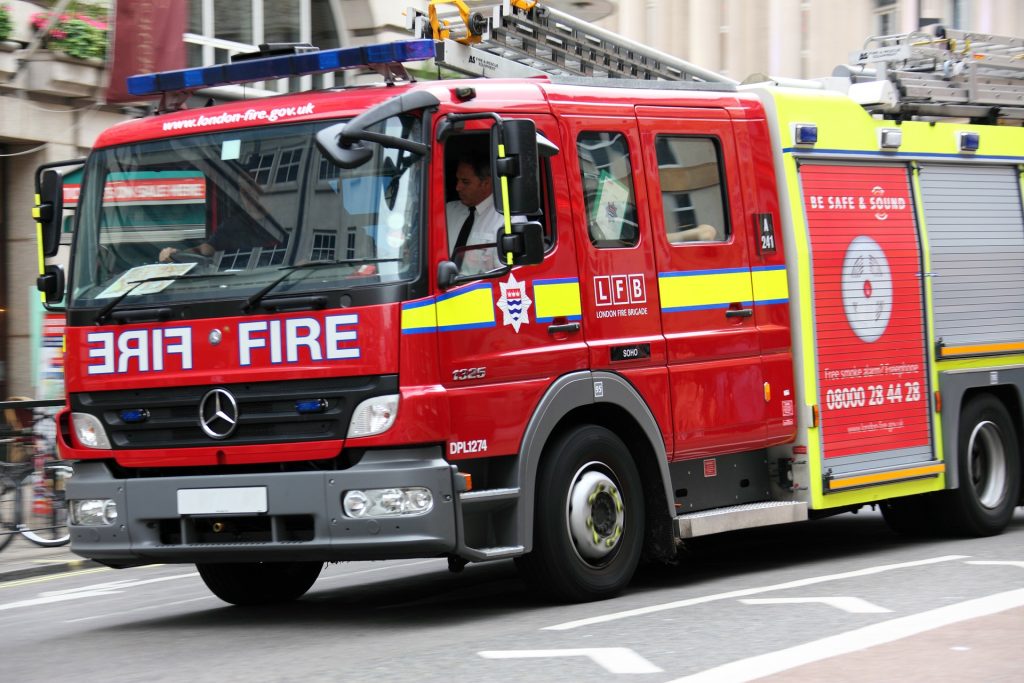 A million-pound home in Egham has been saved by firefighters after a "fast-moving" fire threatened to destroy it on the morning of Thursday, 3rd November.
The luxury wooden house, on Green Road, had flames coming out of the roof when emergency responders managed to find and extinguish the fire.
They had been called from as far as Epsom and Dorking, after crews from Staines and Chertsey realised more personnel were needed at the scene. In total, 60 firefighters were present to deal with the blaze.
Watch Commander Jason Patrick, from Egham fire station, explained the urgency:
"The call came in at 11.25pm. It was a house fire in Green Lane, Egham. It had gone through the roof. We arranged breathing apparatus so we could get a jet in and fight it from the first floor.
"We had four or five ladders up to the roof and the guys were breaking through the roof tiles to locate a fast-moving fire."
Crews left at 4.15am.
Surrey Police and ambulance services were also present at the scene.
Fortunately, nobody was injured.
Mr Patrick emphasised the importance of the fire fighters' efforts:
"The guys worked very hard, we managed to end up with a relatively good outcome, to contain it to the extent we did. A lot of resources were deployed very quickly to prevent it from ripping the whole roof off."
The cause is currently under investigation, although preliminary suspicions point towards a wood-burner.