Interview with Quarterlights
by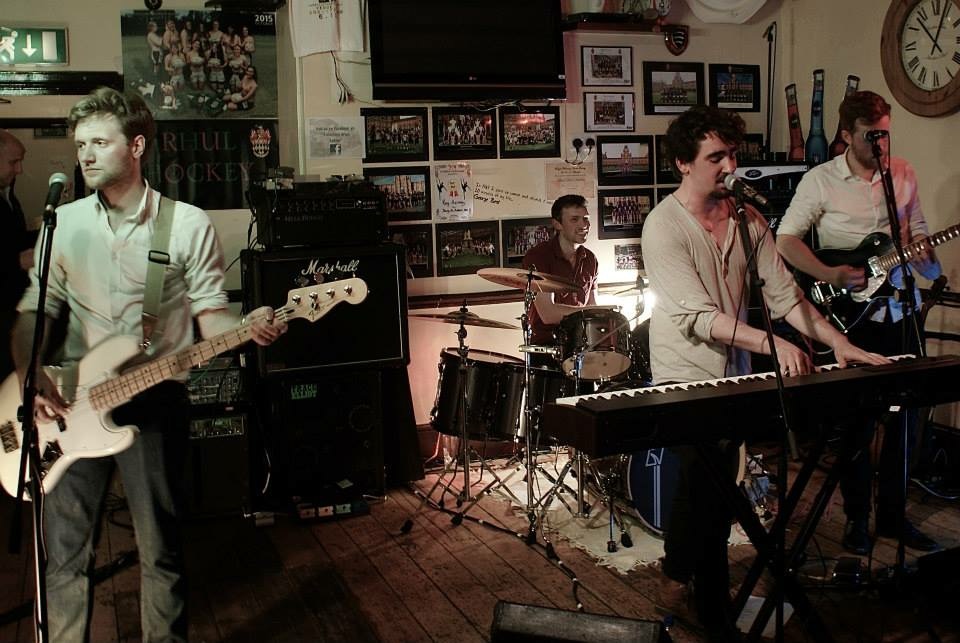 Orbital's Joanne Archer caught up with up and coming band, Quarterlights, a group who originated from Royal Holloway.
Meeting and interviewing Quarterlights with my Deputy Editor, Beth Carr, has to be one of the highlights of being the Arts Editor for the Orbital thus far- it's only been a few months but still! Although I was only able to meet three out of four of the group, I could get a real sense of what this band is all about. Quarterlights, made up of three RHUL alumni and one of their friends, got their start playing in the Forester's Arms. The pub, which is situated in Egham, allowed them to build a small following which later lead to their success playing at Summer Ball in 2015. Originally the band went by the name Cardboard City, a name which they pointed out was also shared with a Homeless Community that was later torn down to build an Imax. With this in mind, it wasn't the ideal branding to go by and they told us that after some time it just didn't feel "interesting enough". Ollie Clark said "It wasn't until earlier this year" that they "felt they had a product after 3 years" in the making.
The band is made up of Ollie Clark (vocals, piano, saxophone and violin), Tom Molloy (lead guitar), Andrew Skipper (bass guitar) and Luke Beasley (drums). Describing their style, they struggled to place it, settling on alternative rock and "if Jafar was in a rock band". I couldn't agree more and, being the Disney lover that I am, I demand that you give them a listen. The group studied a mixture of Music, Drama and Theatre, and Maths and Philosophy whilst Luke Beasley works as a carpenter. With these skills, Luke kick-started the DIY style of the band, building a studio from the ground up which the band now use to record and rehearse.
Being editors of the arts section, Beth and I had to ask about the album artwork for the new EP 'The Real Life'. The image is of a hand-sketched lightbulb with a track list and portraits of the band, again in the same line-drawing style, on the back. Each track is handwritten by a different band member and the effect is very professional, personal and reflects their DIY image. All of their artwork is created by their fans, Daisy Horan creating their latest EP art.
When asked for their advice in getting into the music industry, Quarterlights felt they really benefitted from their DIY approach and said that "not giving up" and "sticking together" was important. The band often meet at weekends, working other jobs during the week and keep their music currently as a hobby, though one they take very seriously and hope to develop into a career.
Find them on Facebook: @Quarterlightsmusic
Photo credit: Daisy Horan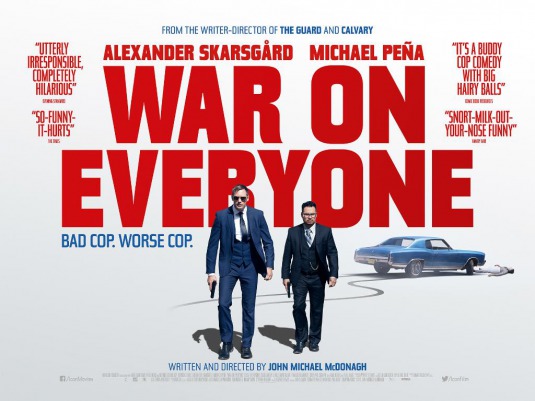 by
John Michael McDonagh moves to the United States for his third feature film, following the very Irish 'The Guard' and 'Calvary'. Such a transition often brings an implication of a larger emphasis on action and spectacle, and while that could certainly be said for 'War on Everyone', the film doesn't lose any of McDonagh's cynical […]