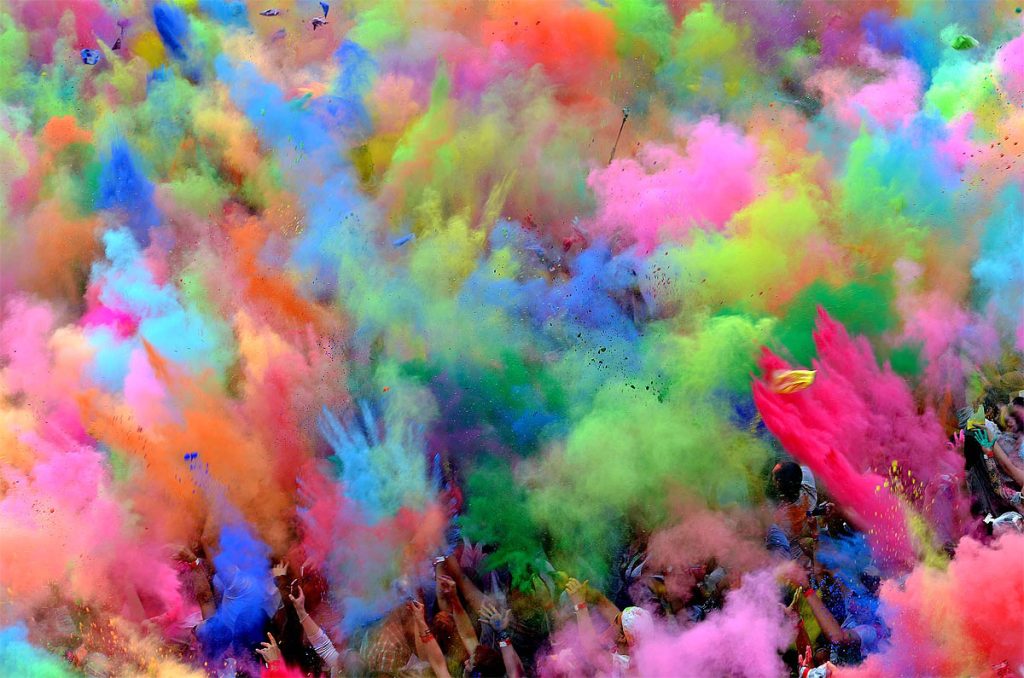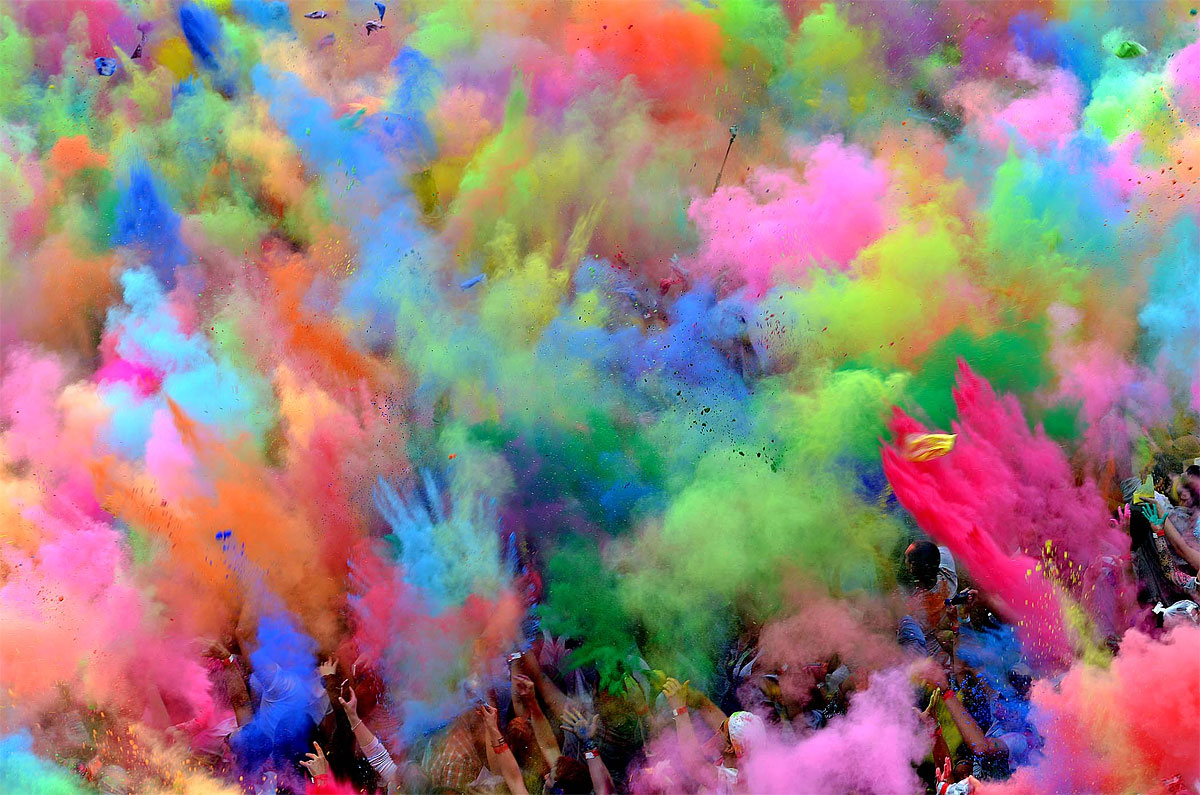 Deputy Editor Louise Jones caught up with Nishall Garala Religious Affairs Officer for Royal Holloway's Hindu Society to talk about all things Holi Festival, relationships with other interfaith societies on campus, and the importance of interfaith relationships right now.
Nishall first and foremost well done to you and Hindu society for delivering such successful Holi festival celebrations for another year. Are you surprised how many student on campus enjoy and take part in what has become a campus favourite regardless of their own different faiths?
Thank you, Holi is one of Hindu Society's biggest events on campus, and it gets bigger and better every year. Hindu Society is such an inclusive society, it doesn't matter what faith you believe in; we accept everyone for who they are. Holi is a fun event, so bringing people together is such a big achievement, to be honest, the amount of people that turn up for Holi doesn't really surprise me because who doesn't want to have a 'paint fight' with friends. Recently Holi has become a trend in modern day society and people find any excuse to get involved, so we always expect big numbers and with a lot of diversity, and yes, it is fantastic to see people of different faiths come together and enjoy such a big event!
For those who may not know what is Holi festival?
Holi is a Hindu festival that marks the arrival of spring. Known widely as the Festival of Colour, and it is actually split into two very different events. Holi is a celebration of fertility, colour, and love, as well as the triumph of good versus evil.
People take part in Holi all around the world, but it is celebrated the most in parts of India and Nepal. It is often associated with the coloured powders that end up coating its participants after they've thrown them at each other. But this is just one part of Holi, which is split into two events: Holika Dahan and Rangwali Holi.
Holika Dahan takes place the night before Rangwali Holi. Wood and dung-cakes are burned in a symbolic pyre to signify good defeating evil (in Hindu Vedi scriptures, the God Vishnu helps burn the devil Holika to death).
The next morning, people gather in public spaces and take part in Rangwali Holi. This is a raucous affair where people chase each other around, throwing handfuls of coloured powders (known as gulal) at one another, while getting drenched in water.
So why do you think Holi festival attracts so many people to take part regardless of their own religious practices?
I personally believe it's a way for friends and family to get together and enjoy an event. Whether people know the story of Holi or not, it's a great way to build upon friendships and family relations, in a happy and playful way, where the inner child of everyone can be released and happy memories can be made to cherish for life.
What do you enjoy the most about Holi festival?
The colours, the paint powder that is used is so vibrant they look great on clothes and in the air, also covering friends and family in paint too is really enjoyable!
How do you think interfaith societies on campus can improve relationships with each other?
Many interfaith societies have various events going throughout the year; I believe just attending each other's event is the best way to improve relationships. This is because it shows acceptance and willing to learn about other cultures, we are one of the top university for international outlook and understanding each other faiths, beliefs and cultures can help any relationship. For example, during Holi we have some many different faiths attend and they understand what Holi is about and we see this as another way that other faiths learn about Hinduism, and this is the case when you attend events from other interfaith societies.
In recent weeks we have seen in mainstream media targeted attacks on specific religious groups, why now more than ever do you think it is important for the interfaith societies here at Royal Holloway to collaborate more together?
I believe that the interfaith societies here at Royal Holloway should always be collaborating more together because it builds awareness of faiths, beliefs and cultures, which helps to create tolerance and understanding. The UK is such a multicultural country, and we need to teach others about this, if young people today understand this now, they can pass this knowledge on to others when they are leaders in the communities and business. This will help more people understand the meaning of interfaith societies, building more tolerance and support towards multiculturalism.
Lastly, have Hindu Society got any other event planned for students to take part in this year?
All I'm going say here is, go and like our Facebook Page and watch that space! However, we do have regular Hanuman Chalisa and Aartis every Monday in the Chapel at 6:15pm and various spiritual talks delivered by guest speakers. All our events are inclusive to all, whether you're a Hindu or not, we would love to see you there.