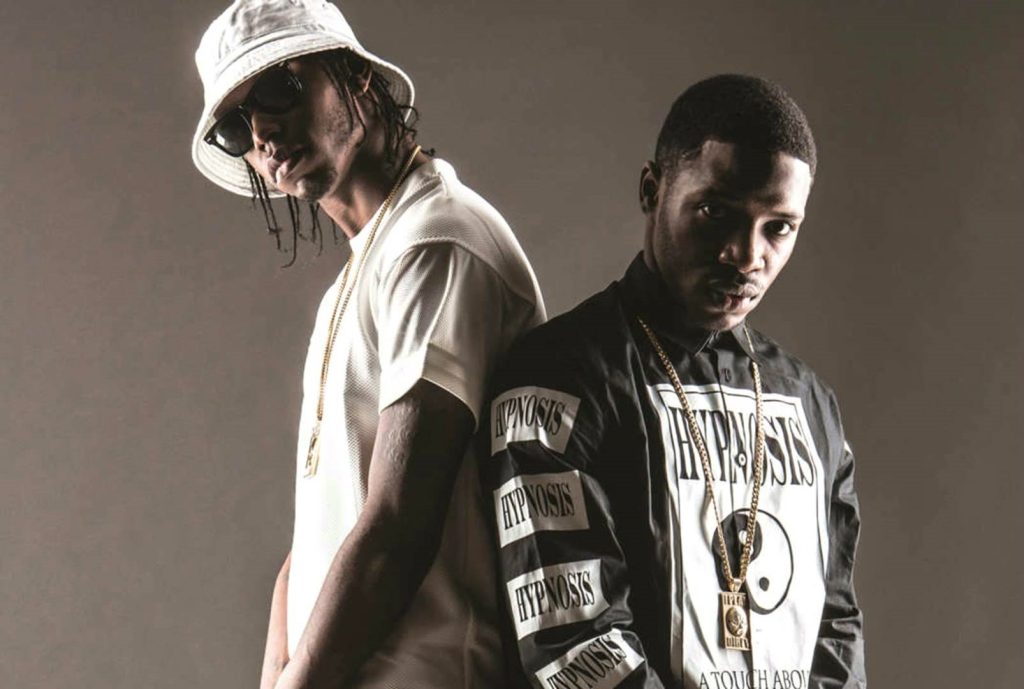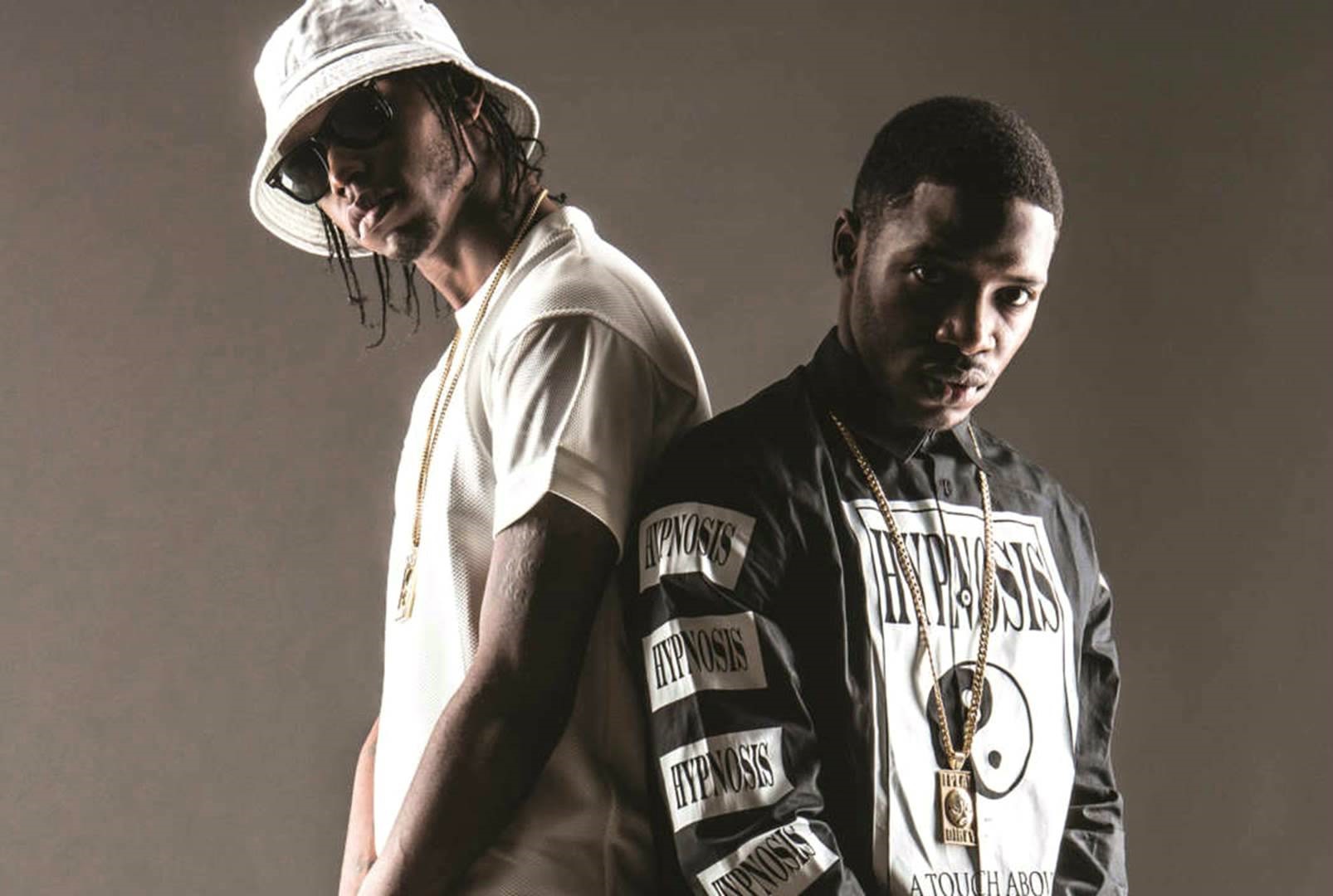 Krept and Konan are one of the biggest names in rap at the moment since the success of their mixtape 'Young Kingz' in 2013. They have worked tirelessly, producing hit songs known across the country. On April 1st, the pair promised a night to remember with the first performance of their spring tour at the O2 Academy Brixton and they certainly delivered. After Ty Dollar Sign had warmed up the crowd, the lights went out, phones were out with Snapchat and Instagram ready, the anticipation of the Duo's grand entrance grew among the crowd. The screen covering the stage fell to reveal a London underground tube carriage across the stage, followed by the sound of the very familiar underground voice-over which was used throughout the show to introduce special guests. Then the vocals from Konan's track, 'Last Night in LA' began to play, and the pair were revealed with Konan in front of underground tube carriage and Krept and Doc Cosmic (the Duo's DJ) on a platform above the tube carriage. Konan matched the energy of the song, running from left to right, spraying fast paced bars at the crowd while large blasts of flames lit up the stage. The backdrop and opening not only made for an extremely exciting experience but perfectly reflected the pair's rise to fame from the gritty streets of South London to worldwide success.
The Duo worked the crowd masterfully while performing their popular tracks 'Don't Waste My Time' and 'Freak of the Week' and had a lot of fun doing so with Krept clearly enjoying turning a smoke gun to the crowd. The show had plenty of highlights like special guests Emeli Sande and Craig David who added some Soul and RnB to the show. But the rappers claimed that more was in store as Lethal Bizzle exploded onto the stage with his well-known single 'Pow' followed by both fellow grime artists Sneckbo and Yungen. At this point I was sure the duo could not top themselves any further or get the crowd any more hyped, but then the opening of Stormzy's single 'Shut Up' played, the tube doors opened and Stormzy jumped out to which the crowd erupted with excitement as he performed 'Shut Up' and 'Know Me From'.
Krept and Konan put on an amazing show that had the crowd singing every lyric and spitting every bar along the way alongside everything you could want: smoke, flames and some of the best musical acts the UK has to offer. This show has proved once again why they're considered one of the best musical acts in the country.