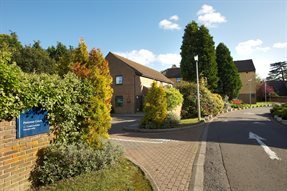 One student's anticipation of moving in day in September was heavily deflated when he arrived to find that he had no bathroom or kitchen facilities in his accommodation at Penrose Court, which Royal Holloway still expected him to pay rent for.
The third year student, who wishes to remain anonymous, had traveled in from London by train with some bags he had prepared to unpack to begin his moving in process. After all the strenuous journey all the student wanted was a shower and to unwind and eat and sleep in his new accommodation but was disgusted to find out that his bathroom had not yet finished being renovated, meaning he not only had to access a shower by asking an adjacent block if he could use theirs, he didn't even have a toilet in close proximity.
The student also had no access to a kitchen. The college's way of reimbursing him for the fact that he had no facilities to make food – in an advertised 'self catering' accommodation – was to offer him £5 per day towards buying food on campus. The student commented that "£5 is not enough per day, that will only buy me one small meal at Founders dining hall, if I had chose to live in Penrose Court before the facilities were fixed it wouldn't be much better than being homeless".
To make matters worse, the student began to receive messages from Royal Holloway still asking for rent payments for an incomplete accommodation.
Suffice to say, the angered student did not stay long and decided to continue to commute to university from London. It wasn't until Sunday 4th October, over two weeks after he had been supposed to move in, that the kitchen and bathroom where finally in a usable state.
A friend of the anonymous Penrose Court residing student, Gemma Townley, also a third year, stated "I would have been so angry if it was me and it is out of order for the university to expect payment on an accommodation that they haven't even made to be livable in"
Indeed with the increasing amounts of students seeking accommodation at Royal Holloway, the university cannot afford to be messing their tenants around by not even telling them that their accommodation is still under maintenance and renovation. The student also commented that if he had lived further away then London, he wouldn't have known what to do because he "would not have been able to bare living in an environment where it is a difficulty to get food, use the toilet and shower". He states that, when he first heard about these issues with Penrose Court, he thought to himself "living in Penrose Court is almost as bad as being homeless".