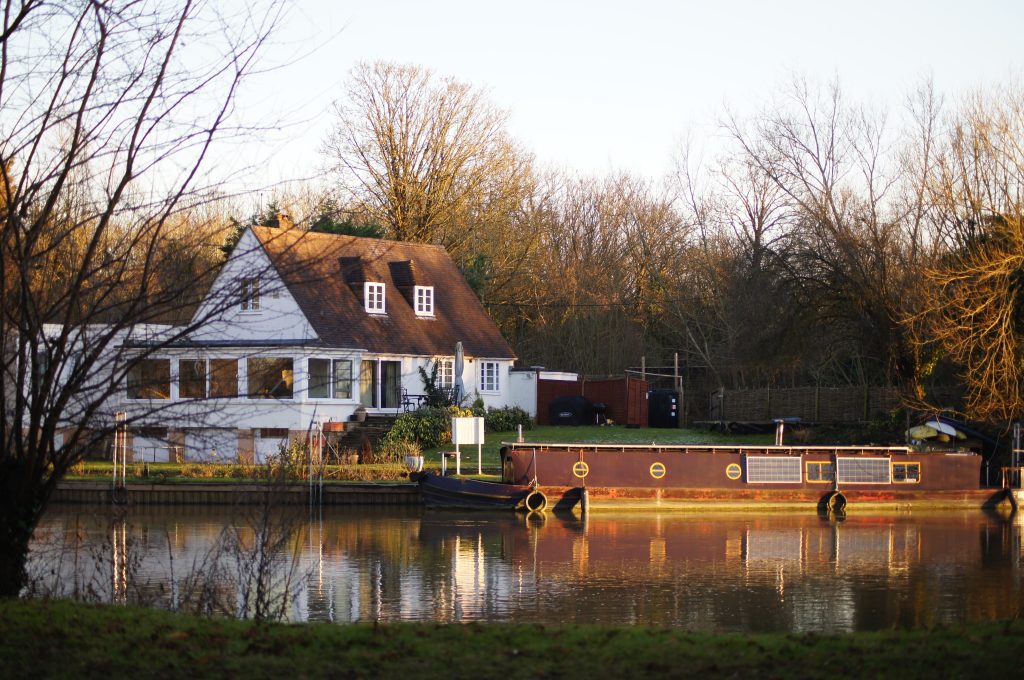 Four-piece boyband McFly have been spotted in Waitrose Egham during their writing trip. Joanne Archer charts the recent developments of the band.
In September 2016 I saw McFly play their anthology tour in London. Watching the boys play every song in their discography over the course of three nights was a delight. I was even lucky enough to catch Tom Fletcher's guitar pick. The band had been joint at the hip with Busted for three years, forming super-group McBusted. Many fans, myself included, enjoyed the novelty of McBusted, a blend of their childhood favourites, but found that this soon wore off when McFly faded out of existence. There was no new McFly music and no McFly tours. That all changed in 2016 with the announcement that Busted would be touring alone with the likes of Emma Blackery and Wheatus on their Pigs Can Fly tour. This stirred up hope in the fandom. Now left to their own devices, what was the future for McFly?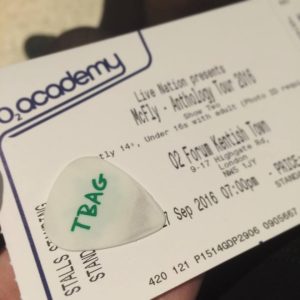 Months went by with no news and then McFly vocalists Tom Fletcher and Danny Jones surprised young-guitarist Toby Lee on Tonight at the London Palladium. Toby thought he was performing '5 Colours in Her Hair' to a packed out venue, but was shocked when his idols joined him on stage for a once in a lifetime performance. This not only broke the cute-ometer scale but gave fans the ultimate surprise. Tom Fletcher announced "we'd like to invite you and your family to see us at our tour a bit later in the year and we are hoping that you can give us a guitar lesson maybe backstage before we go on". THIS WAS NOT A DRILL. MCFLY ARE BACK. And they are here to stay.
There was no better gift they could give to fans than a tour dedicating a night to each album, well except maybe a naked calendar but I'm not complaining. The tour was over and naturally only one thing could follow. New music. The trouble is, the boys now have family commitments at home. Tom's 2-year-old son, Buzz, has shown himself to be a drummer in the making, but the adorable chaos of toddlers and babies is not exactly the rockstar setup they are used to for writing their best music.
https://www.instagram.com/p/BLtyWoxAVBi/
The answer: a luxury stay in a 4 bedroom riverside retreat. The nearby property boasts privacy and comfort with 180 degree views of the River Thames. It's not exactly in the student budget at £550 a night, but well worth the cost for the peace and quiet. The boys have been taking full advantage of their new pad, flying drones to capture the stunning aerial views and working out in the large garden.
A stone's-throw from their new digs is the unassuming student town of Egham, where McFly have been frequenting for all their commodities. It is rumoured that quails eggs and salmon are on their list of essentials. Many of the staff in Waitrose are students and have been told to remain professional during their visits, however challenging it may be. Tom Fletcher has been vlogging parts of the writing trip for his YouTube channel. If McFly happen to be reading this, terrified or impressed by my investigative skills, maybe you'd like to spare an evening to trial some of your new music at one of our student venues? Highly unlikely, but it is worth a shot.
I'm looking forward to the future of McFly and the new music they bring out. I can only hope that there will be some subliminal reference to the wonders of Egham in the lyrics.