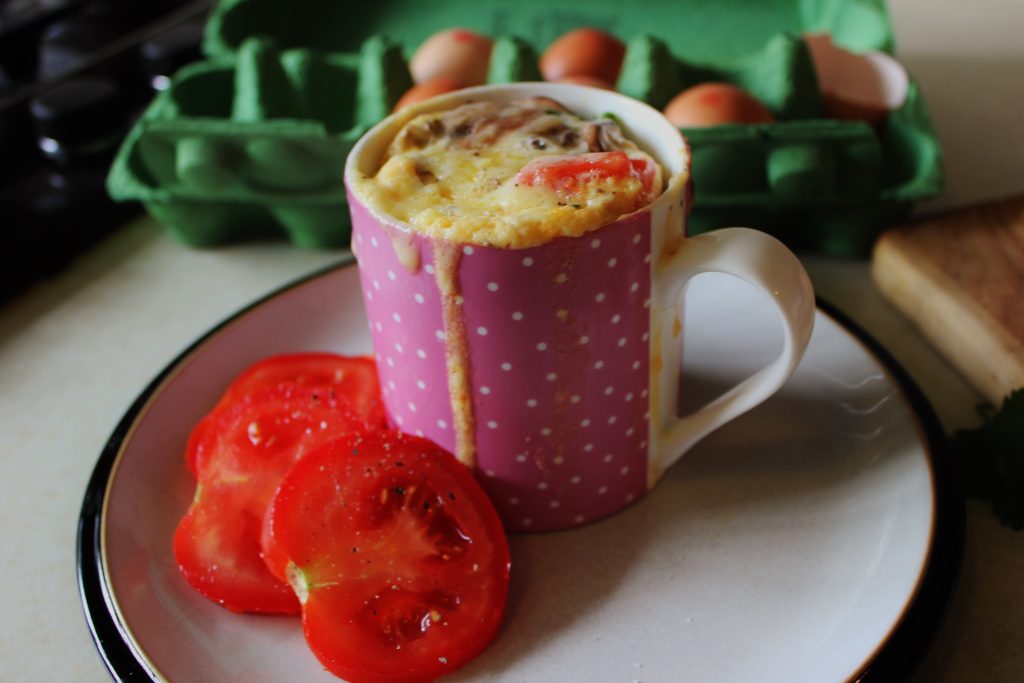 If you're living in catered halls, you can roll out of bed and get yourself a cooked breakfast within minutes, no washing up or preparation required!
But if you sleep in and miss breakfast, what are going to do? There's always toast, or a bowl of cereal, but if you want something more filling then you're going to have to master the microwave.
All you need to cook eggs in a microwave is a microwave safe mug. You've probably come across microwave mug cakes, but here's my recipe for a healthy microwave mug omelette.
Ingredients:
Butter or margarine.
Two small eggs, or one large one.
Salt and pepper, for taste.
Filling options:
Chopped vegetables – pick up a box of tomato or sweetcorn from the salad bar in Founder's Dining hall, or buy fresh rocket, peppers or spring onions from the SU fruit and veg market.
Meat – cut up slices of cooked ham, or add pieces of chicken. Or leave it out and make your omelette vegetarian.
Cheese – You've got to have cheese. Grated cheddar works the best.
Instructions:
1. Grease the inside of the mug with the butter or margarine. Use a piece of foil or greaseproof paper to spread it around evenly.
2. Crack the eggs into the mug, and use a fork to beat them lightly. Season with salt and pepper.
3. Mix in your choice of fillings, making sure you leave a little space at the top for the omelette to expand as it cooks.
4. Microwave on a high heat for one minute. Take the mug out, stir the omelette mixture and then top with a sprinkle of grated cheese. Return to the microwave and cook until the omelette sets, about a minute and a half longer.
5. Remove from the microwave and eat with a fork. And maybe more cheese. You can never have enough cheese…