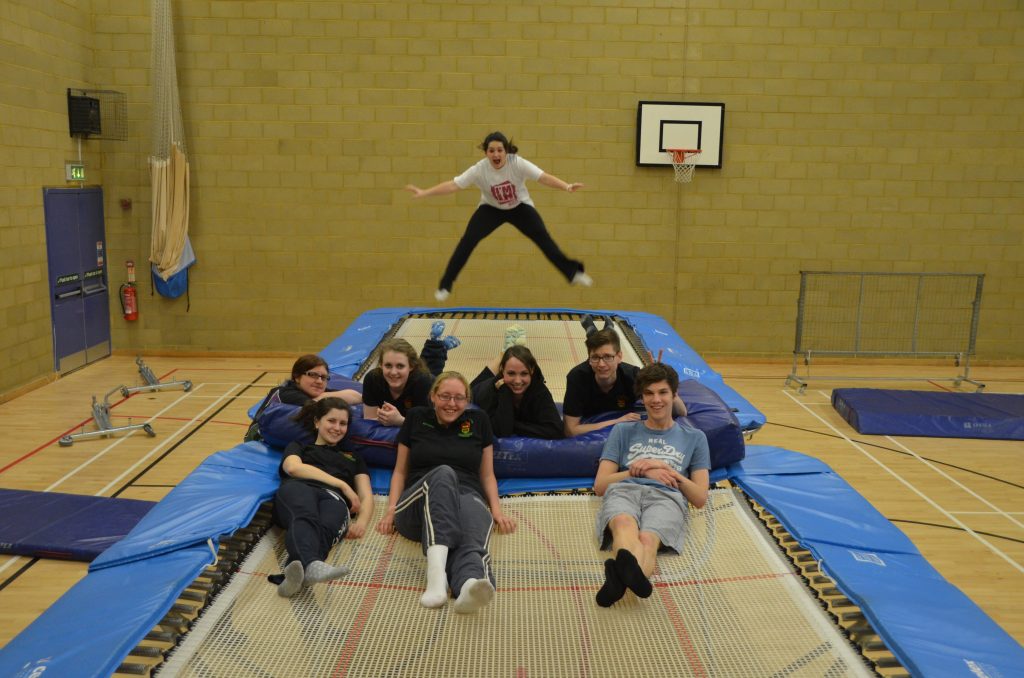 Do you fancy increasing your fitness, having a blast and learning something new? How about hurtling yourself into the air and plummeting back down to land on your front, back and, occasionally, your feet? If so, trampolining is the perfect sport for you! NASA has even approved the sport with a study revealing that trampolining is 68% more efficient than running. Nearly all muscle groups are engaged, yet bouncing places less strain on your joints. If NASA says so it must be true!
Trampolining is a competitive gymnastic sport that involves performing acrobatic moves between bounces. RHUL Trampolining welcomes members from all ability levels. If you're a complete novice our fully qualified coach will build your confidence on a trampoline before progressing to more complicated skills. For more experienced trampolinists the focus is on perfecting skills as well as learning new ones.
We also give our members the opportunity to enter competitions at university level all over the country. All members can take part at level you feel comfortable with. You've got to have fun sometimes too: with regular trampoline games at training as well as fancy dress, socials and trips. This year we have the exciting opportunity to visit the UK's first trampoline park, Gravity Force, which opened in the spring.
If your interested in joining or just want to have a go, come and prove NASA right!