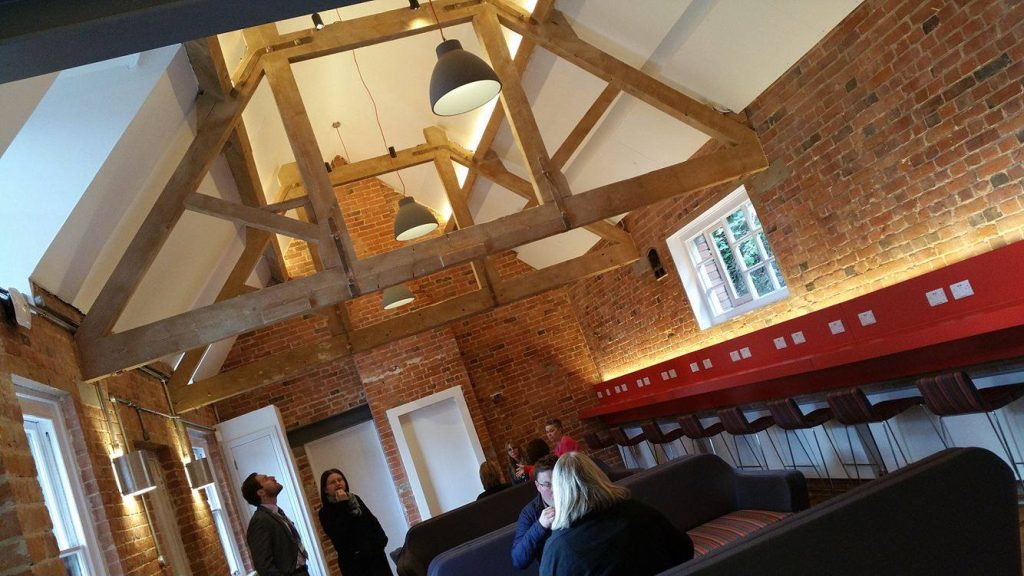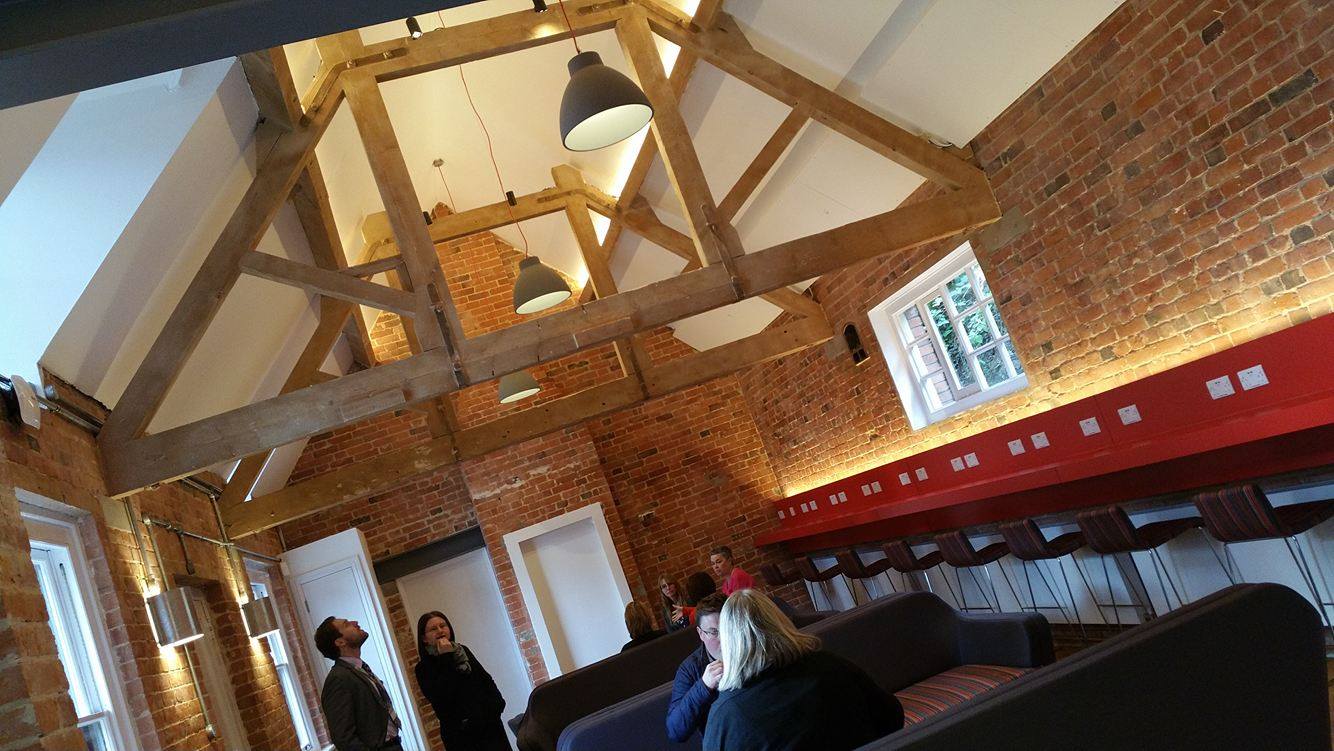 The latest development in Royal Holloway's Estate Plan was unveiled last week, with the opening of the Boilerhouse Café.
Situated just off the Boilerhouse Courtyard, it serves as a replacement to Café Jules which closed down during summer, in order to free up more academic space in the International Building.
In keeping with its historical significance, there are renovated wooden beams and exposed brick walls which creates a very light and airy space. Its facilities include space for 30-40 people to sit inside – on comfy sofas or at study benches – and additional bench seating in the social space in the courtyard. In adherence with Royal Holloway's vision of being a more modern campus, there are around 30 plug sockets within the room and a Campus Card top-up station. There are gender neutral bathrooms attached.
In terms of Food and Drink, there are a range of sandwiches, baguettes and porridge in addition to the smaller snacks that are present in a lot of the other food outlets on campus, such as fruit, pastries, and chocolate. There is a wide selection of soft drinks to purchase, jugs with free water, and most importantly to students, a Starbucks.
The Boilerhouse Café is currently open Monday – Friday, 8.30am to 6pm, with plans in place to extend the opening hours until 11pm on weekdays from November.