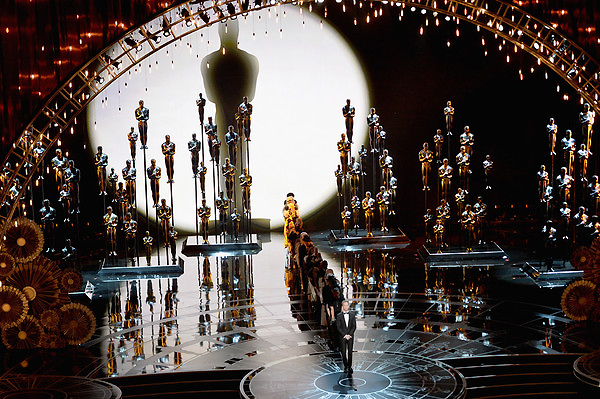 On Sunday night, the most important night in Hollywood and in cinematography took place and I had the determination to see it through, right there and then, with an all-nighter.
Neil Patrick Harris once ironically said: "I am incredibly grateful to Ellen for setting the bar very high for me". Indeed, Ellen de Genres, who triumphed last year as a superb host in the magical night of Hollywood set the bar extremely high and it would take an extraordinary performance to top it. Neil Patrick Harris managed to entertain the audience in a charismatic and captivating way, but that generated some controversial arguments regarding some of his offen
sive jokes and some awkward interactions with the audience. Of course, there were some flops in his performance, such as his Oscar predictions.  He set it up at the very top of the show, where he informed us he had all his predictions for the ceremony prepared and at the very end of the show he unveiled them. It turns out they were a series of very mediocre jokes about things that had happened so far. Anyway, it is absolutely legitimate to criticize his performance, but lets not forget the fact that in comparison to Ellen (two times Oscar host), it was his first time hosting such a prestigious event in cinematography. From being the young star in the comedy-drama television series "Doggie Houser" in the early nineties, to the role that made him acclaimed around the world: Barney Stinson. Indeed, through the impersonation of the rich womanizer in the popular sitcom "How I met your mother", Harris became one of the preferred choices when it came down to host awards. In fact, he went up to host various prestigious awards, such as the Tony Awards, Emmy Awards and on Sunday night, the most prestigious hosting job in Hollywood, the Academy Awards … from "How I met your mother" to "How Neil met the Oscars". However lets look at the fact, that, as soon as the opening of the ceremony kicked off, NPH already demonstrated himself to be way above a simple Oscar Selfie. The opening left us simply amazed, as Harris's performance in the choreographed number was superb and we don't even need to start talking about his amazing voice when it comes to singing: exactly what Ellen was not capable to do last year. His opening monologue, performed through a dazzling singing act, left the audience in the Dolby theatre and the people watching the ceremony on TV, on the edge of their seats. To cut a long story short, Neil Patrick Harris did create some "legen…wait for it…dary" Oscar moments.
However, last night's real battle was between the Keaton-"Birdman" duo and Eddie Redmayne from "The Theory of Everything": in the end the young British actor took the prestigious golden statue home with him. There is no doubt that both performances were impeccable, but last night, we saw once again the usual compassionate side of the Academy when it comes to honour the best performance. Hollywood, especially the Oscars, tends to reward actors that resurrect themselves; see Micky Rourke for example. More so, however, do they gratify actors and actresses who dramatise pe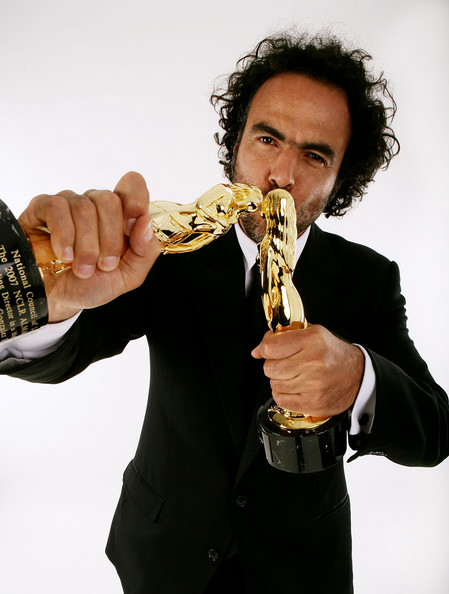 rsons suffering with physical disability. Indeed, as was aptly satirised by Ricky Gervais and Kate Winslet, taboo subject matters often provide the roles that bring the Oscars begging. It is not the first time, and it won't be the last that this happened, but we must question any imbalances or bias this might weave into critical assessments. Those kinds of performances easily raise compassion and very often recognition as well, which might not necessarily derive entirely from the performance. This said let' s not forget the amazing performances of Julian Moore in "Still Alice", J.K. Simons in "Whiplash" and Patricia Arquette in "Boyhood" which were also awarded last night…but they certainly were more predictable.
All in all, we saw "Birdman" deservedly triumph in the major categories, such as best picture, best director, best original screenplay and cinematography, and the small magical masterpiece of Wes Anderson "The Grand Budapest Hotel" taking home four Oscars, for best makeup, best costume design, best production design and best original score. As I already wrote in my last article for the Orbital ("Getting closer to the Academy" 28/01/15), I was not at all surprised to see this film run as a serious Oscars contender; it really deserved it!
I would love to underline that the magical night this year opened up to new talents, and looked at a new way of transforming small cinema into big cinema. This is why, we have to keep in mind the profound last words of Neil Patrick Harris at the end of the ceremony: "Keep making Moving Pictures".