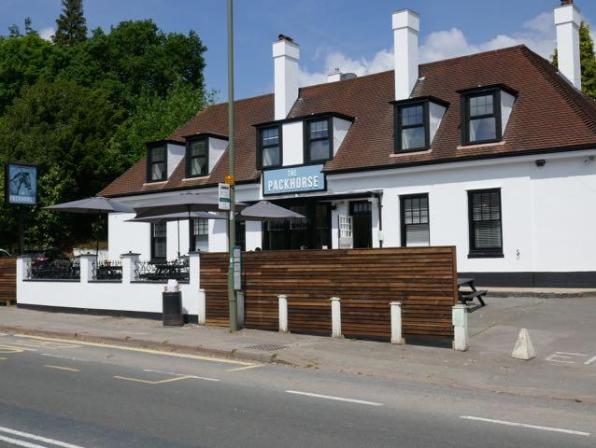 The Packhorse which opened to the general public in May of this year, received its first routine inspection on 25 September.
The report given to The Packhorse, which Orbital Magazine has seen, detailed that there were 'poor standards of cleanliness' and that such standards 'will not be tolerated'.
Using the most recent food hygiene ratings available on the food.gov website, The Packhorse is now within the lowest 7 of the 126 businesses in Egham that are accountable under the scheme.
Whilst it is now law for businesses within Wales and Northern Ireland to display their food hygiene ratings, this is yet to become mandatory in England. The Packhorse is currently not showing their rating of 2 ('needs improvement').
The report from the Senior Environmental Health Officer for Runnymede Borough Council states that all issues related to cleaning must be addressed immediately and all other matters within three months.
They added, 'I understand that you are experiencing problems with staff, however, this must have no bearing on the level of food safety compliance that you achieve'.
The Packhorse can request a revisit in order to obtain a higher rating. They would have to pay a non-refundable fee of £150 and the inspection would take place unannounced within 3 months of payment.
Royal Holloway Students' Union commented:
"As an organisation we were extremely disappointed to have received this rating and have since introduced a new series of stringent, internal checks in the kitchen to ensure the high standards we expect as an organisation are being delivered.
We have already applied for a fresh inspection of the premises in order to demonstrate our commitment to delivering five star rated food outlets on and off campus – this will take place within the next three months.
We understand that the result of this inspection may worry our customers and we would like to invite anyone who wishes to visit the kitchen facilities to come in at any time, including today, and speak to the chef and venue manager who will show you the premises and explain the steps we take to ensure food is prepared in a safe and clean environment."
Update 21/11 – Orbital Magazine are pleased to confirm that since our original investigation into the food hygiene standards at The Packhorse, they have had their 5 star rating reinstated.
Students' Union President, Tasha Barrett commented on the result of the inspection and said: "Following the previous inspection of The Packhorse the management team moved to put in place a range of new internal checks to ensure the venue was meeting the high standards we expect as an organisation.
"I'm very happy with the results of today's inspection which reflects our commitment to delivering a high quality range of food outlets on campus."