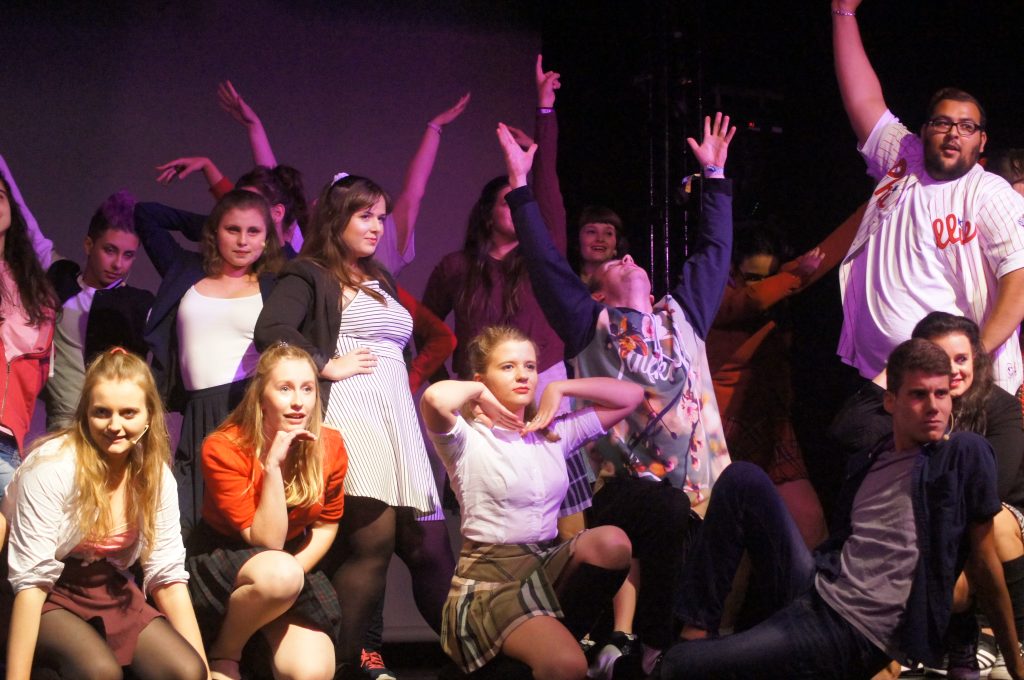 Orbital's Georgia Beith reviews the first showing of 'A Night at the Theatre'.
A tremendous night of music, dancing and above all fun, 'A Night at the Theatre' showcases the very best of what Royal Holloway's creative arts societies have to offer. In the two part variety extravaganza there is quite literally something for everyone. From burlesque to Shakespeare, horror films to gospel and Tamil, the huge array of talent on display makes it a little hard to believe that most acts were put together in a matter of weeks.
Highlights include the uproariously funny ten-minute piece by the Holloway Players which is entirely improvised, the Ballroom and Latin Dancesport's tribute to the King of Pop himself; Michael Jackson, and the absolutely stunning performances by the three soloists throughout the night. It's also a great chance to see sneak previews of many of the societies' autumn shows. This includes the Shakespeare Society's production of Much Ado About Nothing, Bring It On by the Musical Theatre Society, and Lady Be Good performed by the Savoy Opera Society. All of these snippets provide a great taste of things to come, so be sure to look out when tickets go on sale for these productions. In particular look out for Strictly Come Holloway, featuring campus celebs, coming 1st December. £5 is money well spent when you get a taste of everything in one night.

What stands out most about the show is the impressive amount of effort, dedication and enthusiasm that has been injected into every performance. Despite minor technical difficulties with microphones and a sore looking fall through the stage- we hope you are ok!- it's not hard to see the amount of pride everyone has in what they do, and how much love they have for their work too. That alone is enough to bring a smile to your face. 'A Night at the Theatre' presents a wonderful evening's worth of entertainment, and luckily for those who missed Saturday night's performance, tickets are still available for Sunday and Monday night too!
Tickets can be purchased from:
https://www.su.rhul.ac.uk/ents/event/1711/
Doors open at 7pm for a 7:30pm start in the SU main hall.
Photography credit: Joanne Archer