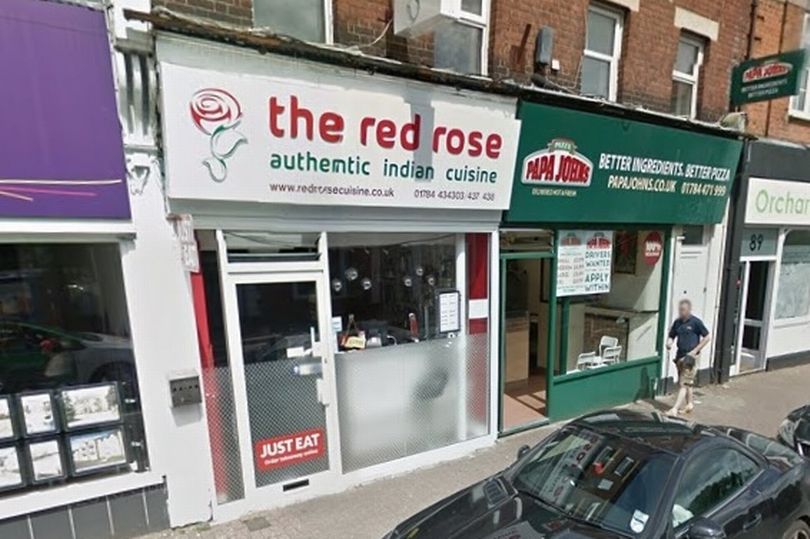 An Egham Indian takeaway has been rated zero out of five for hygiene.
The Red Rose, which is located on the High Street next to Papa John's, has been told it needs to make serious improvements in the hygienic handling, preparation, and cooking of their food in order to meet the required standards.
The curry house on the High Street which claims to be the "best choice for Indian food in Egham" online, was inspected on December 7,Wednesday 2016 by the Food Standards Agency (FSA).
Runnymede Borough Council and the FSA have stated "urgent improvement" is needed in their management of food, to ensure the food is safe to eat. The FSA will require the staff to provide they have sufficient knowledge of food and hygiene standards before it can improve.
Reviews from TripAdvisor offer an illuminating perspective, with Wantabana commenting on the decline of the food establishment over the last few months: "I'm genuinely gutted – have been a big fan of this restaurant for 15 years, but their standards have fallen considerably in recent months, and I won't be using them again".
Another customer review, TailLynch from Addlestone, shared their experience from the 6 December, 2016, only a day before the FSA were due to inspect. In the review they stated that "when the food arrived it all looked nice. However, I found a small piece of metal in my chicken korma and the korma was so dry and overcooked it was horrible".
Although the Red Rose is still open for business, the owners refuse to make a comment on the recent inspection.
With the redevelopment of Egham town centre over the coming months, it is becoming even more important for the businesses in Egham to succeed. Competition between local business owners is set to rise, especially as new companies move in to the renovated town centre, hoping to attract new local custom.