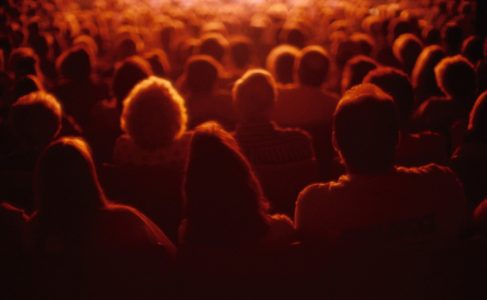 30/11/2018
Lina Pavlova reviews Comedy Society's first show of the year.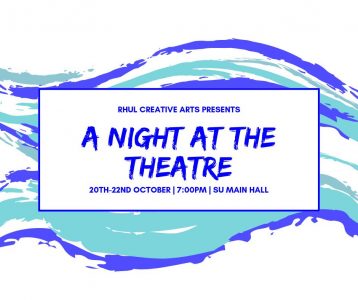 21/10/2018
Lina Plamenova attends and reviews the annual A Night At The Theatre performance.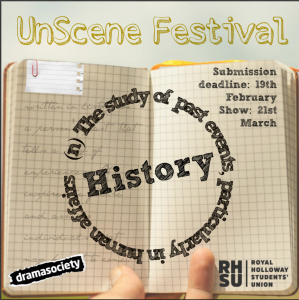 02/04/2018
Josip Martincic reviews Drama Society's inclusion event, the UnScene Festival, which featured the theme 'History'.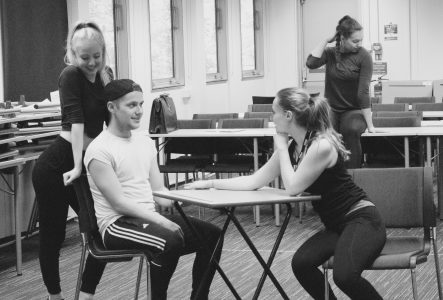 12/11/2017
Michele Theil reviews MTS' Main Term Show, Cabaret, an amazing musical with interesting themes.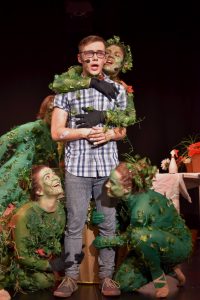 15/09/2017
Michele Theil heads up to Edinburgh to review an old-school musical with a wonderful cast and crew.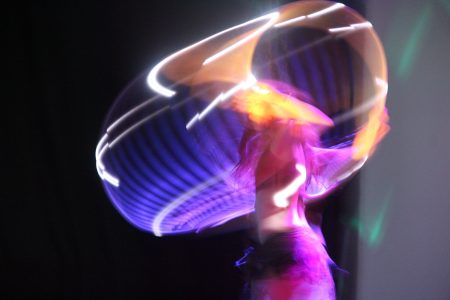 23/03/2017
Michele Theil reviews the Raise-And-Give Talent Show, an event raising money for three excellent charities. The Raise-And-Give society's charity event, aptly named 'Royal Holloway's Got Talent' was hosted in the SU Main Hall and allowed students and parents to see a wide variety of talents and acts. The show aimed to raise money for Action […]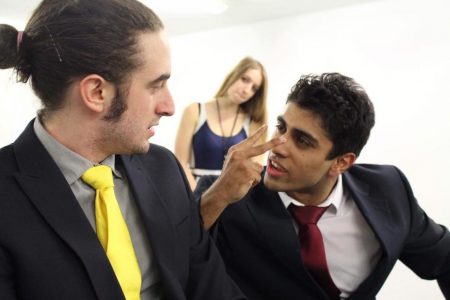 21/11/2016
Image by Sophie Morgan Susanna Clark reviews The Student Workshop's production of Never Swim Alone. The Student Workshop's production of Never Swim Alone is, simply put, a triumph. Frank (played by Jack Read) and Bill (played by Azan Ahmed) are two adult men who were once childhood friends and maintain a façade of the continuation […]
16/06/2016
With its annual show, MTS kicks off the post-exam term of Pimm's drinking in Founders quad with their 'Summer Cabaret'. Orbital sends its resident photographer Jessie Beach-Thomas to investigate the action and interviews Violaine Brunelin, a member of the production team. Jessie's take: 'Colourful, glittery- everything you would expect from a musical!' From watching Summer […]
28/01/2015
With the arrival of Rebecca Miller, the music department has seen a great many changes and the forthcoming term is no exception. To start the term we have the second in our celebrity masterclass series, a flute masterclass with Juliette Bausor. Principal flautist of the London Mozart Players and of the Royal Northern Sinfonia, Juliette […]