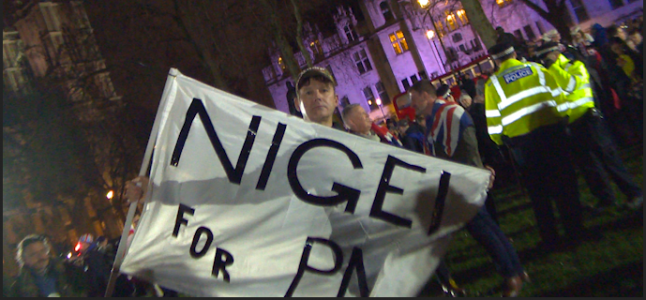 06/02/2020
The 31st January 2020 marked the day Britain officially left the EU. A huge party ensued in Parliament Square and Orbital was there along with Rhubarb TV to report on the chaos.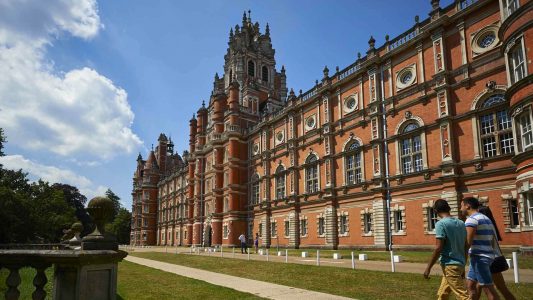 08/11/2019
Two days ago the day this article was written the University and College Union announced eight days of strike starting this month, which will affect 60 universities across the country including Royal Holloway. The strike will take action between Monday 25th of November to Wednesday 4th of December. The action has been called in response […]
22/11/2017
Natasha Lam discusses the A21 Walk for Freedom, a protest against human trafficking and slavery.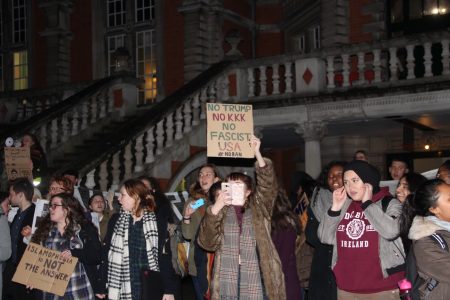 01/03/2017
President Trump's executive order banning refugees, migrants and visitors from Iran, Iraq, Syria, Sudan, Libya, Yemen and Somalia from entering the United States for a period of three months has sparked protests all over the whole world. As those seven countries are predominantly Muslim, people have taken to calling it a 'Muslim Ban' and protesting […]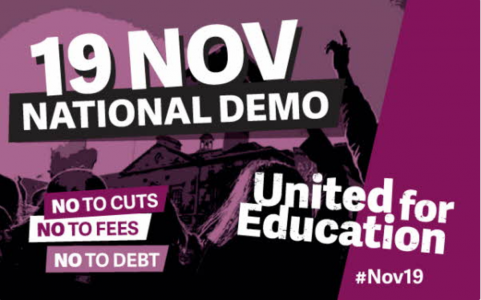 19/11/2016
Sorana Vieru, NUS Vice President for Higher Education, was present at a banner-painting event organised by the Royal Holloway Student Union on Wednesday 9th November. The meeting, attended by members of the Left Forum, saw students prepare for a mass demonstration due to take place on the 19th November. Organised by the National Union for […]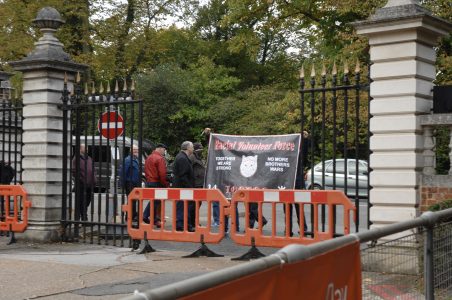 24/10/2016
On Saturday the 22nd October, a political group called the Racial Volunteer Force organised a demonstration at the main gate of the Royal Holloway campus. Prompted by an ongoing case involving two outsourced cleaning staff, hired by the company, CleanTech, contracted by the Students' Union, they arrived at the entrance just after 2pm, carrying flags, […]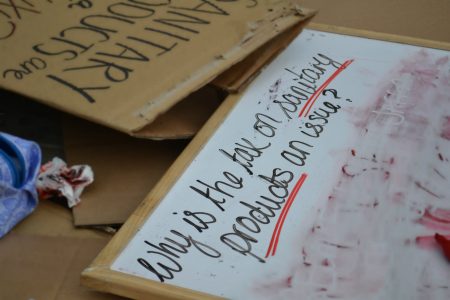 07/12/2015
Tuesday 1st December saw RHUL Women's and Marginalised Gender's Network and FemSoc take to Windsor Building for a protest against the tampon tax.
13/11/2014
The National Union of Students has withdrawn its support for a demonstration against university tuition fees scheduled for the 19th of November over safety concerns. The march is expected to be the largest student demonstration since the riotous march against fees in 2010. The protest which has been organised by the National Campaign Against Fees […]