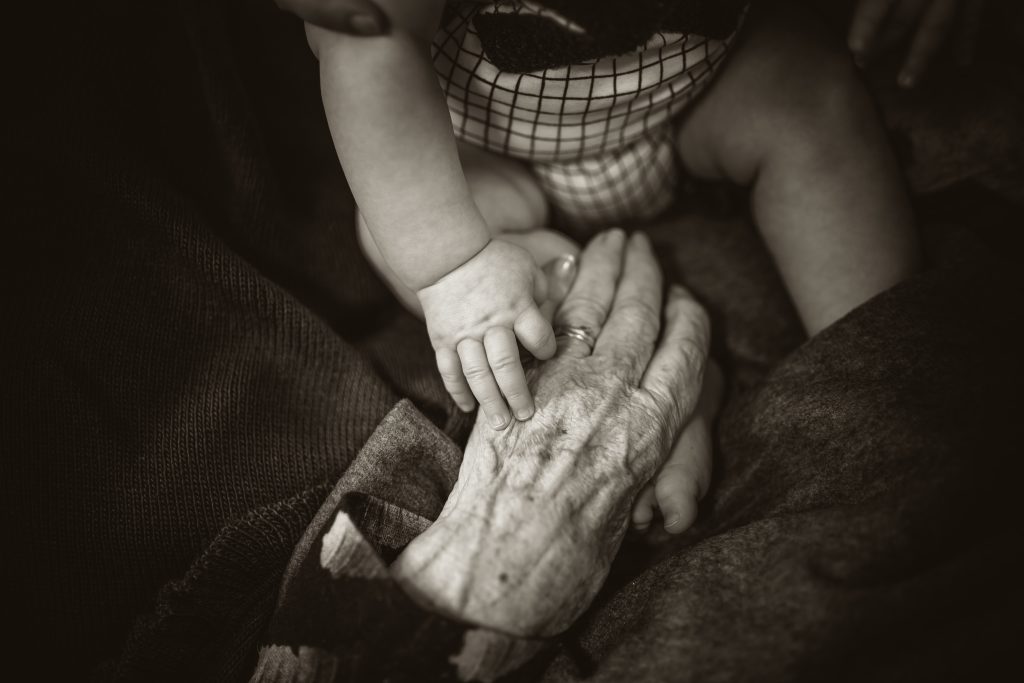 By Lia Doyle
In the last four years, the world has been turned on its head. The unpredictable nature of the future and the notion of growing up have become gloomy subjects to talk about amongst younger generations. What must our generation do in order to feel like we are not falling behind? What must we do to not be mentally affected by the world around us?
There is a subtle art to growing up, to growing older and wiser, that people seem to keep a secret. We can endlessly ask our grandparents for their advice on what to do in this all-consuming world, but any piece of wisdom can seem overwhelming. A look back on my childhood and teenage life reflects to me that there is a certain "je ne sais quoi" to growing up. Here is my advice about how to grow up and to feel okay about it.
Positivity, Positivity, Positivity. 
Everyone has heard Bob Marley sing 'Don't worry, be happy'. Although quite a privileged state of mind, the essence of the song rings true. If you have the ability to, open your eyes to the world like when you were a young child. The sheer opportunities that the world had to offer to you then, are still out there now. People will spend most of their lives grinding to get to a place where they think they will be happy. A new car, a new house, a new relationship, new clothes, new friends, new job. But if you have the ability to view the world around you at this present moment, with a positive lens, growing up may just seem a bit easier.
Be Patient. 
We all have that one friend we have made at uni who is into manifestation, the idea that whatever you want will come to you if you just speak it into the universe. But, the sentiment of your friend is an important one. No one gets what they want instantly. Magic does not exist in this world, but with hard work and patience, whatever you want in your life will be open to you. A job may be on the horizon but you only have to wait for it. You may beg the universe for a relationship, but you might have to just wait for it. Waiting it out and seeing what comes to you in the future, when you need it, will relax the worries about falling behind. Capitalism has made us greedy in this world, but with a little bit of patience, we will always find ourselves in a place we always wanted to be.
Heal Your Inner Child.
When I am upset, stressed, in a deep depression, crying uncontrollably, sick (the list goes on), I do what I did as a child. She heals me now as an adult. Music, candles, and some reading for when I need to relax – a pastime of mine that always made me feel safe. A call to my mum when the tears will not stop. Lucozade and paracetamol when I am ill, although now it is usually a hangover. My old childish habits of surrounding myself with music, making daily plans to organise my life, laughing, cooking, and reading all have healed the adult me. It is easy to get bogged down with extra candles on your birthday cake every year, the fearful idea that you are supposed to be responsible for yourself and know what you are going to do, but looking to the child within helps with the fear. Heal them as well, do things for your inner child which will make them feel happy and they will look after you just as they have done all your life.
Get Some Real Help.
Whilst journaling, making a new playlist to romanticise life and deciding not to do your essay because you're too stressed out might make you feel better for a small amount of time, the impending doom that our generation is feeling is something that one can get help for. Whilst NHS therapy lists are never-ending, and hundreds are on the list for medications and mental health help, there are many ways to get help.
Getting old is a privilege that we should cherish. The ability to spend so many years together is an honour and there is so much out there for us to explore.
If you or anyone you know needs help:
Talk to Samaritans: Call 116 123 or email [email protected]
Text SHOUT to 85258
Anxiety UK Helpline services – 03444 775 774, open from 9:30am to 17:30 pm Mon to Friday, along with a text service 07537 416905 and 'Ask Anxia' chatbot service, available 24/7 for all anxiety queries at anxiety uk.org.uk. For more services visit: https://www.mentalhealth.org.uk/explore-mental-health/get-help