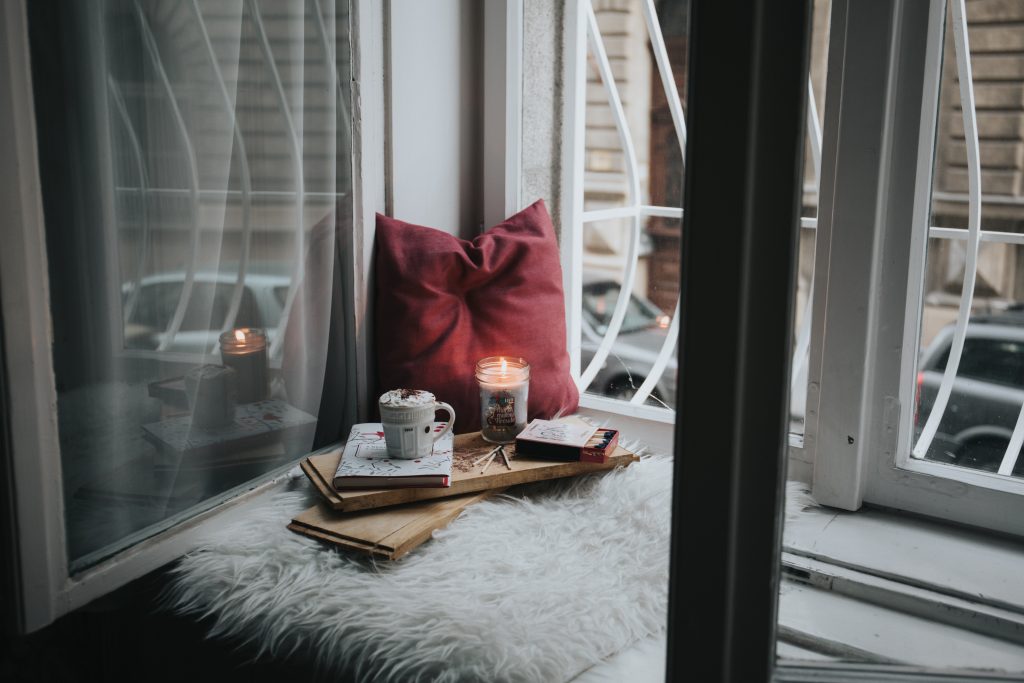 Watching Sex and the City's Charlotte York stumble through a bookstores 'Self-Help' section in search of Starting Over Yet Again, feels like a very accurate depiction of that particular experience, especially when you are a perfectly normal yet slightly unconfident and insecure person. Fortunately for both Charlotte and anyone else looking for novels like Starting Over Yet Again – which unfortunately isn't a real book – Amazon exists. Therefore we don't have to fumble through the self-help section shouting 'travel… travel?' in vain hope of masking any embarrassment.
But why should anyone be embarrassed of self-help books? Have we really created a stigma around reading for advice rather than asking? Whilst I haven't (yet) bought a title similar to Starting Over Yet Again, I have read plenty of memoirs that fit under the self-help genre, with titles like Elizabeth Gilbert's Eat, Pray, Love and Joan Didion's Blue Nights being some of my favourites. With these types of books it's all about our own behaviour and whether we use the information we read. Unlike receiving help from family, friends or even therapists, readers are not obliged to take on board the advice written in books. Looking at the two novels previously mentioned, I learnt a lot through each confessional style about the themes of struggling and self worth. The beauty of this genre is that regardless of whether you have or have not experienced these particular conflicts, there is comfort in knowing they aren't just issues you are facing alone; they are universal to us all.
However, readers must also consider the negatives of the self-help genre. Firstly one must assess the reason why they may be looking for a book like this, because not all problems can be fixed by reading someone else's advice, it cannot be used as an alternative for seeking professional support. Not everyone processes emotions the same way; we don't all have the same idea of a 'fresh start', therefore when we reach out to bookshelves it is important not to take advice that is written too literally. Furthermore, there is also the negative of a self-help book providing no help whatsoever. Perhaps one of the reasons we turn our noses at this genre is because often the advice written can be made up of common sense and therefore present itself as superficial. In our consumerist society, it's no surprise the self-help book occasionally comes into trends, however, no one wants to read a book that tells you something you could have figured out yourself.
Reading self-help is not all about wanting to reach some kind of epiphany, in fact, you probably won't find one in the pages of someone else's story. It's about recognising a process, whether that's how to heal after the breakdown of a relationship, how to get through the stages of grief or perhaps finding ways to overcome a personal insecurity. The style of self-help teaches us how to get to that fresh start we so badly crave after we reach a low point. The embarrassment surrounding self-help books may seem understandable, but it feels ironic when everyone will go through these processes. To ease yourself into it I would suggest finding the appropriate memoir that mirrors your own situation because there will always be novels that find resolutions to common yet personal struggles.
Image Credit: Alisa Anton via Unsplash