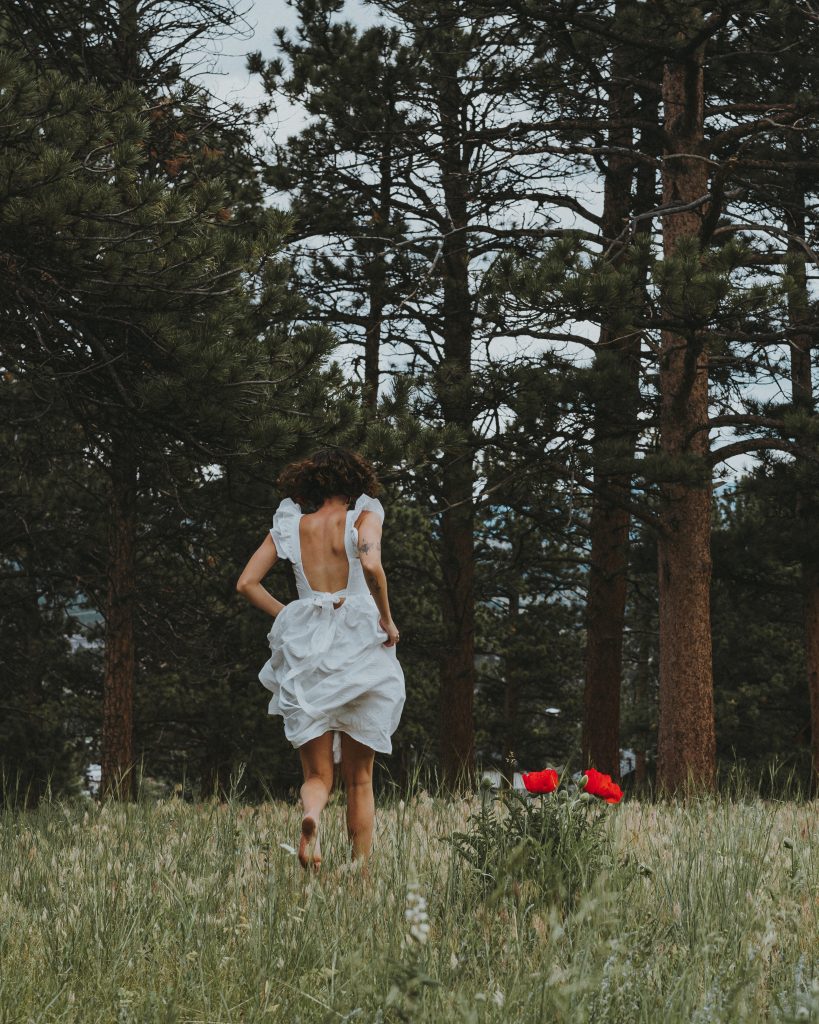 Joachim Trier's Oslo trilogy may not follow stories that are directly linked, but there is a connection between them that even Anders Danielsen Lie, who stars in each film, noticed 'feels just like a continuation'. That continuation may be loss, love, or loneliness, three themes that follow the central characters through each story. But whilst they aren't always resolved, they haunt audiences with a sense of realism, often hitting close to home. 'The Worst Person in the World' or 'Verdens verste menneske' is Trier's final installment, and a cinematic masterpiece in its own right. It captures the fragility of life through the lens of Julie, a 20-something woman who gets stuck in the indecisiveness of her ambition, a cultivated indication of what it means to be young and conflicted.
Renate Reinsve rightfully won the Best Actress award at the 2021 Cannes Film Festival for the complicated role of Julie, whose story is loosely structured through twelve chapters, with a prologue and epilogue. We meet Julie in the chaos of her career hesitation, as she stumbles through medicine, psychology and then photography. Her ability to navigate through each path is somewhat frustrating, but it's this hesitation that is mirrored in her love life that provides audiences with a true insight to her dilemmas. During her journey of identity, we follow Julie throughout two pivotal relationships with Askel (Anders Danielsen Lie), the comic book writer in his forties who claims to know what he wants in life but often seems just as confused as Julie, and then Eivind (Herbert Nordrum), the barista who Julie meets at a wedding party she crashes. Trier's creation of a love triangle teases Julie with the question of what if, that leaves her almost balancing on the line of cheating and consequently leads her away from the comforts of Askel. Lie and Nordrum's characters are executed wonderfully, and whilst they compliment elements of Julie's nature differently, they each fail to understand why she is searching for something more. Julie's desire to, quite literally, pause her life in the bustling metropolis of Oslo is a reflection of anyone who feels they need more time. We watch her work against the urge to define what she must feel, and long for a life where she does not feel guilty for following a non-traditional, childless path.
Tackling Comedy and Tragedy
'The Worst Person in the World' is not just a profound story of humanity, but it also visually connects to its audience. Trier and his fellow screenwriter Eskil Vogt form a cinematic tone that leaves us with both laughter and tears, without each moment being a detriment to one another. The millennial crisis is wholeheartedly covered throughout this film – perhaps just as the coming-of-age genre is expected to. But, with Trier's subtle undertones of satire, we appreciate Julie's attempts at getting life right, especially feminism, which she explores herself through her written thoughts on 'Oral Sex in the Age of #MeToo' and smearing period blood on her body when faced with the vision of her emotionally absent father (we accept the latter is done only whilst tripping on psychedelic mushrooms, obviously). Reinsve's performance is an unfeigned delight, and whilst she may be defined 'The Worst Person in the World' we can't help but sympathise with her recklessness.
The Promise of Life
Trier allows audiences to understand that our tendency to be romantically flaky is not a reflection on our ability to love, it is merely a reflection of the indecisiveness we experience in our early years. It's a time of ambition and expectation where we may not give something enough time to flourish simply because there are so many other things to do or to aim for. In fact, perhaps 'The Worst Person in the World' is not a reflection on indecisiveness. In fact it is Trier's beautifully put together explanation of the fear of defining our lives too early on. For Julie, she is given the promise of life, something she appreciates because of Askel, and after it all she finally puts herself first, instead of surrounding herself with men who knew what they wanted but didn't give her the freedom to explore what she wanted.