Tuition Fee Hikes announced by Universities before Commons Debate
by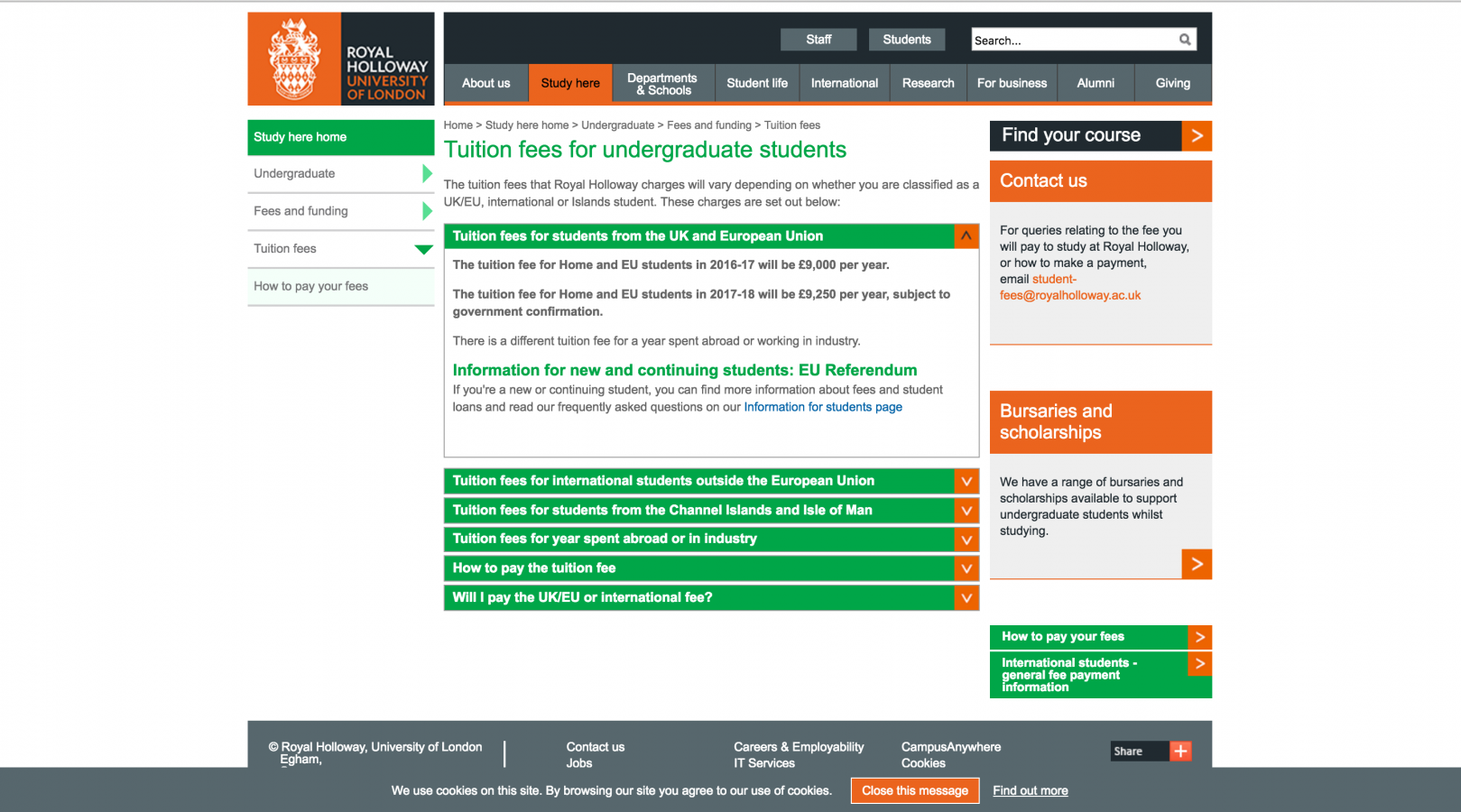 A list of universities, including Royal Holloway, have announced increases in their tuition fees though a Parliamentary debate on the issue is still ongoing.
Royal Holloway, Kent, and Durham universities have listed the cost for undergraduate students in 2017 will be £9,250, an almost 3% increase from the £9,000 cap imposed by the coalition government in 2012.
The revelations come prematurely, with a debate on the exact direction of the tuition fee hikes still ongoing in Parliament. Royal Holloway have accordingly listed the increased tuition cost as being "subject to government confirmation".
This comes amid the introduction of new higher education legislation, which states that universities meeting a necessary standard of education will be allowed to increase their fees in line with inflation.
With the value of sterling threatening to remain low following the decision to leave the EU, it means such hikes may increase in severity in the future.
However, criticism has been levelled at the universities for publishing the new fees prematurely, with Liberal Democrat education spokesman John Pugh calling it "disgraceful arrogance from some universities".
Pugh notes that it is presumptive for universities to assume they will meet the necessary criteria to be given permission to raise their tuition prices.
Furthermore, Sally Hunt of the UCU lecturers' union, who sponsored a strike at Royal Holloway before the summer holidays, has said: "Those universities foolish enough to advertise higher fees will be doing nothing to quell concerns from students and parents that they are simply after as much cash as they can get."
Not all universities have published increased fees for 2017, but some of those advertising the original £9,000 cost have noted that the figure may change in the future. Manchester Metropolitan University has the following message accompanying their advertised fees: "these fees are regulated by the UK government, and so may increase each year in line with government policy."
The prospect of even higher fees has already drawn the criticism of the NUS, with its vice president, Sorana Vieru, stating: ""A further fee rise will have a damaging impact on students and it is frustrating to learn universities were lobbying the minister for the fee rise before the reforms were published."
It should be noted that if these hikes remain in line with inflation, the real value of the fees would remain effectively unchanged.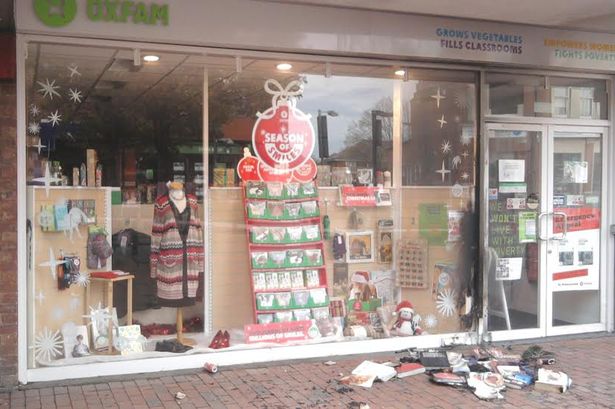 by
November the 28th last year saw thousands of pounds of damage to Blue Cross and Oxfam when donation bags were set alight outside the High Street shops. The fire set by the arsonists damaged Oxfam's door frame, smashing the front window, as well as damage to the front of homeless pet charity Blue Cross. At […]