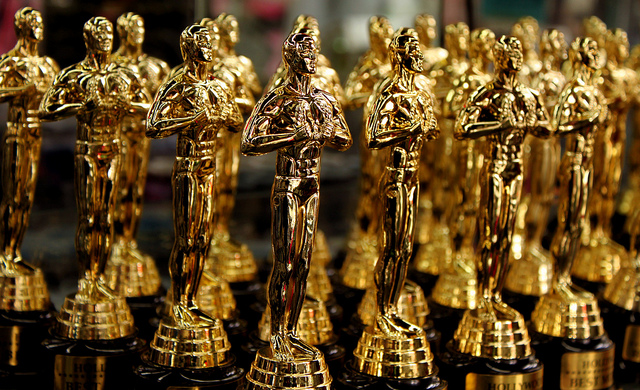 The Orbital's Sumi Bal discusses the disaster that was the Oscars.
As I'm sure you've heard, the 2017 Oscars were quite the event. We had milestones reached with the first Muslim to win an Oscar, and we had disasters like a performer savagely attacked by a prop, and of course presenting an award to the wrong film. It's been interesting to say the least. Let's go through the good, the bad and the oh so very uncomfortable.
The highlight of the night was Moonlight's Mahershala Ali being the first Muslim actor to win an Academy award. His hard earned success is being celebrated across the world, as not only is Moonlight centered around a black cast, but is also based on a gay relationship. This film breaks boundaries, and in doing so will be a source of inspiration for like minded people of colour wishing to enter the film industry. Trump, I hope you were watching. Following Mahershala's triumph, the host, Jimmy Kimmel took it upon himself to mimic his name and take away from this moment, a moment reminiscent of schoolground bullying. Some are now calling this casual racism, as the targets of this unpronounceable name 'humour' were only people of colour.
Another great achievement of the night was Viola Davis winning the Oscar for Best Supporting Actress for her role in Fences. She is now the first black woman to have won an Oscar, Emmy and Tony for acting! Davis moved the audience with her influential speech; "there's one place that all the people with the greatest potential are gathered. One place. And that's the graveyard". She refers to the playwright, August Wilson (1945- 2005), who told stories of humanity. "Stories of the people who dreamed big and never saw those dreams to fruition. People who fell in love and lost". Beat that, Mr Kimmel.
The Salesman took the award for Best Foreign Film, however director Asghar Farhadi boycotted the event, and instead Anousheh Ansari (First Iranian in space) and Firouz Naderi (Iranian Nasa Scientist) accepted the award on his behalf. Farhadi took this stand "out of respect for the people of my country and those of other six nations" referring to Trump's travel ban. Farhadi is now one of the few directors who have won in the foreign film category more than once. His absence promotes a strong message to the rest of the industry.
Now let's move onto the bad. Ben Affleck's brother, Casey Affleck won the Oscar for Best Actor, for his role in Manchester by the Sea. Weeks earlier he was facing sexual assault allegations stemming from his 2010 documentary, I'm Still Here. He won regardless of these now-dismissed lawsuits, yet it remains a mystery why the academy would remain impartial, thus suggesting art is exempt from humanity.
The stage was graced by the music industry's best, such as Sting, Justin Timberlake and John Legend who performed La La Land's loved hit and Best Original Song of the night, City of Stars. Most memorable performance goes to the star of Moana, Auli'I Cravalho who sang 'How Far I'll Go'. Not only does she have a beautiful voice, she was struck on the head by a prop (someone's getting fired) and powered through. Also, she's only seventeen. Now that we all feel terrible about ourselves, let's explore the mix-up everyone's talking about.
So the fiasco involves Warren Beatty handing the Best Picture award to La La Land who celebrated for about twenty seconds, before announcing the rightful winners- Moonlight. There's no doubt that a fraction of their hard earned limelight was stolen by this uncomfortable moment, yet it led to short but poignant words from Barry Jenkins. It's a kind of awkwardness that will live on for decades. I for one am excited by the stream of memes which will flood our Facebook feed any day now. If there was an Oscar for the Best Oscar Disaster, 2016 would win for twenty seconds, then hand it over to 2017.