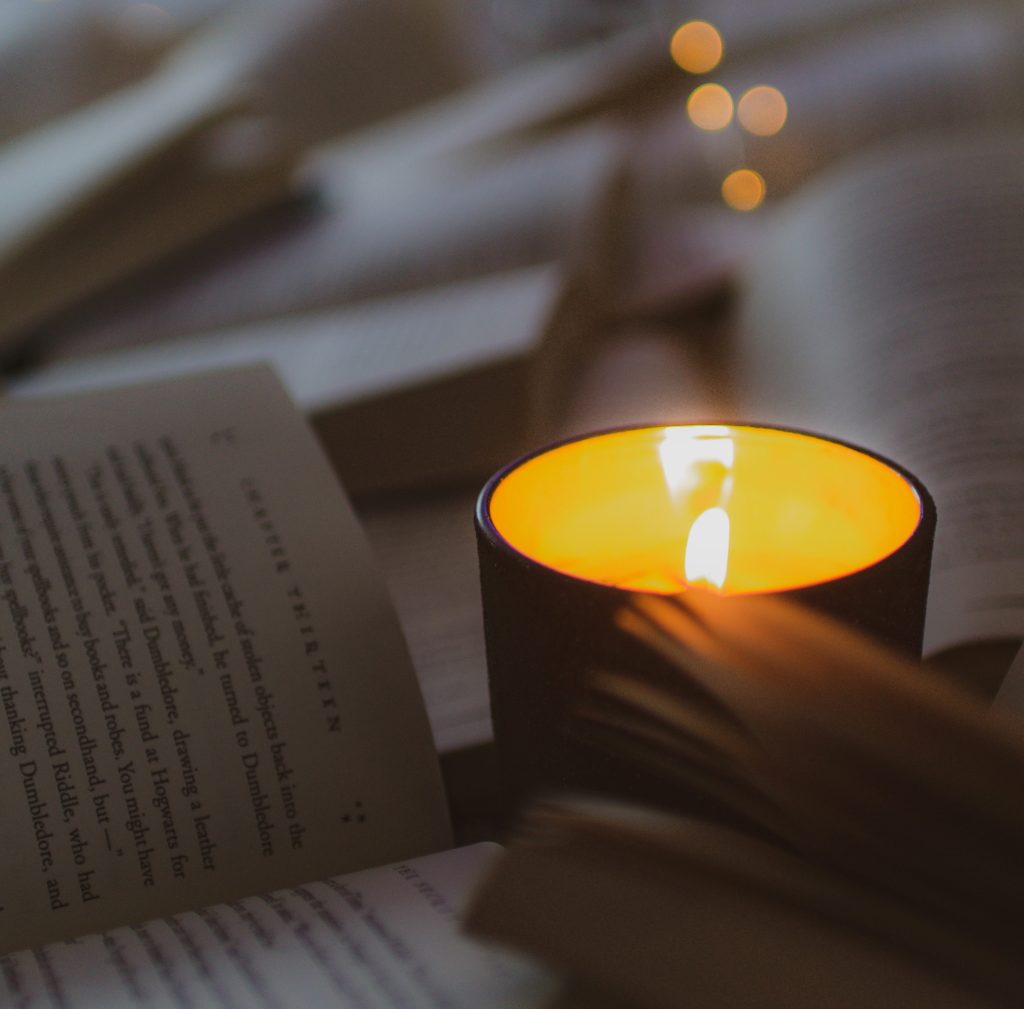 Sure, the Christmas break normally brings with it a whole host of terrifying deadlines, but as the weather gets colder and the nights draw in, might we all be tempted escape the uni work and curl up with a steaming mug of tea (or, more realistically, a quadruple-espresso) and a damn good book? Here are six to get you started:
Burial Rites by Hannah Kent
Set against the stark backdrop of 19th century Iceland, Burial Rites is definitely a novel fit for winter. The book tells the story of Agnes Magnusdottir, the last person to be sentenced to death in Iceland. Tried and condemned for murder, Agnes is held in the house of a local family to await her execution, but as the months drag on and Agnes grows closer to the family, the truth about what really happened starts to be revealed. The novel expertly alternates between third-person, first-person, and translations of real documents from the time to craft a vivid and chilling narrative that is an absolute must for fans of historical fiction.
Magyk by Angie Sage
Go on, take a break from your uni textbooks and treat yourself to some cosy children's fiction. The first book in the wonderful Septimus Heap series, Magyk follows the adventures of Jenna, the youngest in a rag-tag Weasley-esque family of wizards, and Boy 412, a shy escapee from the oppressive Young Army who harbours a magykal secret. On her tenth birthday, Jenna discovers that she is the lost princess of the pseudo-medieval fantasy land in which the novel is set, that has been taken over by the evil Supreme Custodian. Together with a host of delightful and colourful characters, Jenna and Boy 412 must escape assassins, battle evil wizards, and restore peace to the land. If you missed these books as a kid, now's your chance to experience their heart-warming joy, and perhaps appreciate it a little more.
Norwegian Wood by Haruki Murakami
A modern classic and university student staple, Norwegian Wood is to twenty-year-olds what Catcher in the Rye is to angsty fifteen-year-olds. Although the novel takes place in the 60s, there is a timelessness to the way protagonist Toru Watanabe navigates the struggles of emerging into your twenties: loss, love, selfishness, sexuality, and a reluctance to leave behind the past and embrace the present. This is a book made for binge-reading that will probably hit too close to home and leave you emotionally exhausted in the best possible way.
Murakami's command of language is mystical and beautiful, and the book's soundtrack is perhaps even more so – the title comes from the Beatles song of the same name, and the novel is full of music references. If you don't read the book, at least listen to the Spotify playlist.
Hamnet by Maggie O'Farrell
Winner of the Women's Prize for Fiction 2020, Hamnet tells the tragic story of the death of Shakespeare's son, aged eleven. O'Farrell uses time and tense brilliantly to craft this story; we are always aware of the tragedy looming around the corner, and it is both devastating and amazing to watch all the pieces fall into place. Perhaps surprisingly, it is not the bard himself who is the main character of this novel, but his wife Agnes, a healer with an affinity for nature so powerful it is almost like magic. Not much is known about the real Agnes Shakespeare; she is rarely more than a footnote in her husband's story – even her name is up for debate amongst scholars. Hamnet reclaims Agnes's narrative to tell a story that is uniquely female: full of anger, fascination, beauty, and maternal grief.
Melmoth by Sarah Perry
The most recent book from Royal Holloway alumnus Sarah Perry, Melmoth tells the story of a bitter winter in Prague, in which English-born translator Helen Franklin is a given a document telling the legend of Melmoth the Witness, a woman cursed to forever walk the earth and tempt those most miserable to join her eternal solitude. Helen is at first dismissive of the strange document, unaware of the dark figure watching her from the shadows, until the friend who gave it to her disappears. This gothic story is packed full of folklore, history, and the utterly unique characters which have become a staple of Perry's writing.
Christmas Poems by Carol Ann Duffy
For ten years during her stint as Poet Laureate, Carol Ann Duffy released an illustrated poem every Christmas. This year, all ten poems will appear in one collection, although most can be found online for free. The poems are wonderfully varied: 'Frost Fair' describes a 17th century Christmas market on the frozen Thames; 'The Christmas Truce' is about the coming together of British and German troops over a game of football on Christmas Day; 'Mrs Scrooge' is a modern retelling of Dickens' classic tale, with a bitter twist of humour; 'Pablo Picasso's Noel' follows Picasso and his dog round a small town in the south of France on Christmas Eve, sketching the festive sights as he goes. There's something for everyone – and if you're not a poetry person, the illustrations are beautiful.