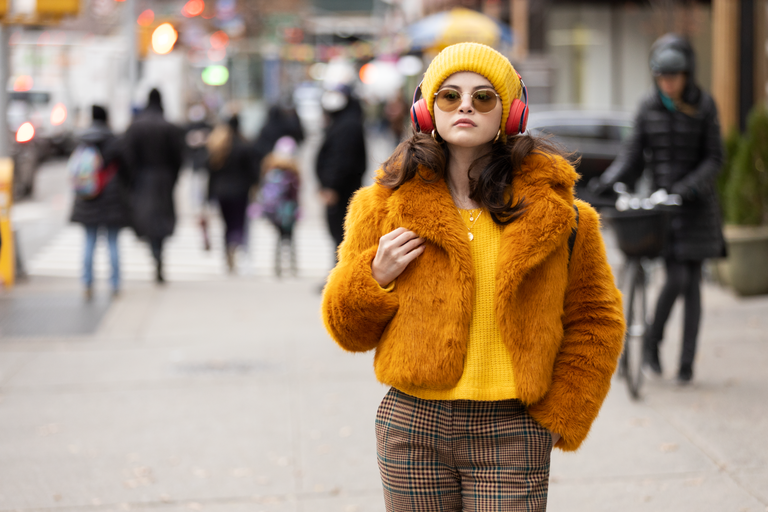 When true crime podcasts become the comforting friend of loneliness…
Only Murders In The Building, one of the newest editions to hit Disney Plus, follows the story of three lonely, eccentric misfits, Charles (Steve Martin), Oliver (Martin Short) and Mabel (Selena Gomez) in New York City, brought together by their mutual love of their favourite true crime podcast 'All Is Not Ok in Oklahoma'. Living their seemingly mundane lives within the same apartment building known as the Arconia, the three find themselves wrapped up in a crime case of their own after the shocking death of fellow resident Tim Kono (Julian Cihi), and team-up in an attempt to solve the mystery.
True Crime podcasts are at an all-time high, and Only Murders In The Building takes the concept of a True Crime Podcast as we know it and gives it a whole other dimension. The show's narrative is shaped by characters listening to a fictional podcast, reminiscent of a real podcast, which then drives them to create their own podcast. That's a whole lot of podcast, am I right?
Within ten minutes of the first episode, our protagonists' obsession with the podcast series 'All Is Not Ok in Oklahoma' clearly draws many similarities to Sarah Koenig's 'Serial', with the fictional victim of Becky Butler having much the same description to that of Serial's. Ten minutes into the first episode, we see Charles, Oliver, and Mabel brand Becky as the preppy good girl whose likelihood of having enemies is as small as it gets. Not only that, but the show's soundtrack is enough to make you believe you are listening to Serial itself. Only Murders in the Building certainly hasn't fallen short in creating an alternate universe to our modern-day world, and if it weren't for living in a global pandemic, you might find yourself believing you could be there too.
The show greets us with an actor past his prime (Charles), a failing show director (Oliver), and a lonesome youngster reluctant to let go of the past (Mabel), all of which are dealing with the loneliness that comes with living in the Big Apple. The consistent thread of loneliness that weaves its way through the plot is still yet to be unravelled as these three make progress in their case. Each of them slips further into isolation as the show unravels; Charles has lost his purpose, Oliver his grip on his grandchildren and Mabel has lost the only friends she thought were worth having. While trying to navigate their way through the empty corridors of loneliness, their lives collide. Yet they don't trust one another, so should we trust them?
In the second episode, Mabel delivers the rather poignant line of 'He was alone. Is that not enough to make us care?', and while she was referring to the diseased Tim Kono, it has more of a resonance with our three misfits. Each of them suffers from a loneliness that keeps them from opening up to one another, and while we too know little about them, we find ourselves caring and rooting for these characters to solve the mystery.
Only Murders In The Building? It might be that our trio will need to look beyond the four walls of the Arconia to solve this case, and maybe the murder isn't the only mystery floating through the building. The show's first season is yet to come to a close, and you can be sure to expect nothing less than a whirlwind of drama, suspense, and a whole lot of mystery.