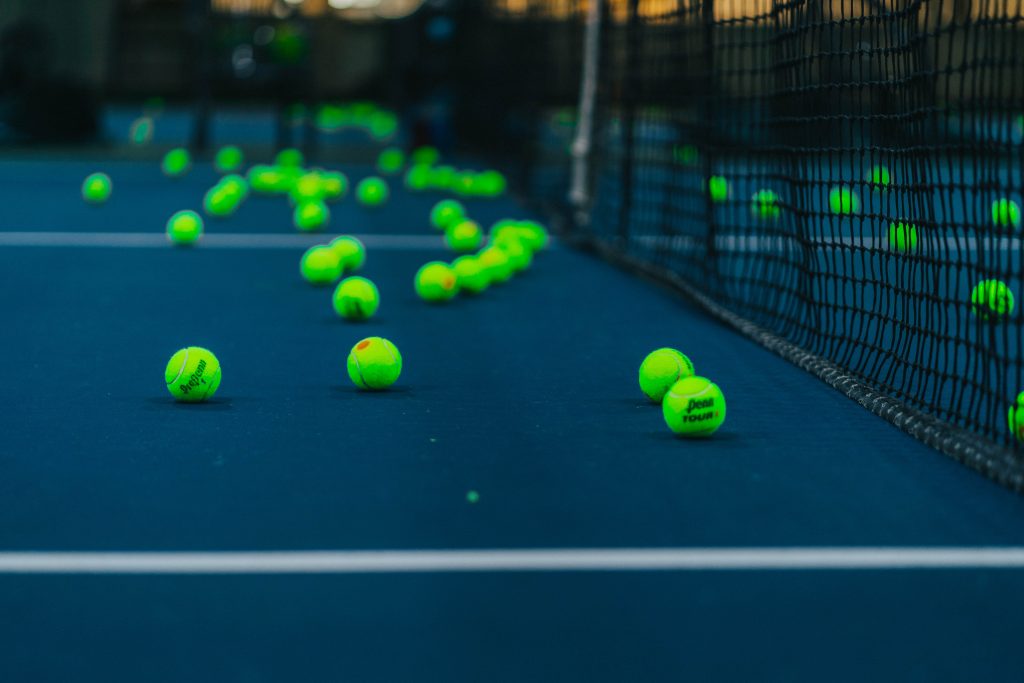 The Covid pandemic started over two years ago. The highly infectious virus ingrained a fear in society that has never been seen before. Places known for their busy streets and tourism turned into ghost towns. Australia is one of the only countries where Covid could not settle its claws amongst citizens, with barely five confirmed cases since March 2020. So, Australia handled the pandemic well, right? Wrong. The praises from all over the world about their good strategies went to their heads. Once the Omicron variant came around, the government freed the Australian population — restrictions be damned. Cases rose quickly during the holidays, but the health care system was over its head. A Covid wave was alien to them. Omicron is supposedly a milder version everyone will get at some point, so why bother with rules if everyone is going to get it? They saw their mistake and isolation rules for unvaccinated people were reinstated.
Novak Djokovic thought himself exempt from these rules. Why? He is rich. Well, that's an understatement. The Australian Open started off the Grand Slam like it has done for more than a century. The first tournament for men dates back to 1905, respectively 1922 for female tennis players. Djokovic started his career at the age of 4, and 30 years later, the renewed tennis player is in possession of no more than 20 Grand Slams. Among these, 9 trophies were won in Australia. So, it's worth saying, Djokovic is no stranger to fame. The power, but also the responsibility, attached to such ranking is inevitable when millions of people watch your every move. They either aspire to be like you, or they are just devoted tennis fans wanting to see what the result of the next Djokovic tennis match will be. That will have to wait.
Awaiting his arrival in this year's Australian Open, the athlete's visa – which allowed him to enter the country without being vaccinated – was approved. For his visa to be valid, it was expected Djokovic would isolate for 14 days in preparation for his flight to Melbourne. Understandable. This would keep both the participants in the tournament, the audience in the stands, and all Australian citizens safe from infection. What Djokovic failed to mention is his attendance at an award ceremony on the 17th of December whilst awaiting the results of a PCR test taken 24 hours before. He had taken an antigen test, showing a negative result, so why worry everyone present with the likely possibility that he had Covid at the time? Turns out the antigen test was wrong, and he indeed was Covid positive. Not to worry. On the 22nd, an early Christmas present awaited the number 1 tennis player when a second Covid test came back negative. That is when his declaration (stating he was isolating in Serbia before flying to Melbourne) was approved by Djokovic himself and sent to the Australian government.
Social media was the saving grace in this scandal. His posts on twitter, from the 17th of December showed his attendance at the Tennis Association Belgrade Ceremony, along with a nice photo taken on Christmas Day on the streets of Belgrade, posted on Instagram. Djokovic's declaration, on the other hand, failed to mention these outings. He openly lied and blamed his travel agent for the mistake. At the end of the day, he is Novak Djokovic. Doesn't he have the authority to bend a few Covid rules as he sees fit? There was no face mask worn in the photo captured in Belgrade. If he couldn't even pretend to be considerate of other people's safety during the holidays, he should not get the privilege to take part in the Australian Open.
He arrived in Australia on the 5th of January but was caught off guard the next day. The visa granted by the government in November was now cancelled. As Covid rules stated, anyone who crosses the country's borders has to be vaccinated or provide a valid vaccination exemption. Djokovic instead reasoned that the Covid vaccine is not for him. This belief has not changed since the beginning of the pandemic, in 2020. During an Instagram live, he explained he is "opposed to vaccination and wouldn't want to be forced by someone to take a vaccine in order to be able to travel".
Two years later and Djokovic is front and centre of this identical situation, yet still refusing the vaccine. Four days after the initial visa cancellation, Djokovic felt the need to thank judges for successfully overturning this unfair decision. That post was dated 10th of January. As luck may have it, the 14th of January was the day the tennis player had his visa taken away for a second time. Call it karma. He had no choice but to be deported and miss the Australian Open.
What to take from this? Saying 'no' to a celebrity, no matter how rich or venerated for his successes is possible, and rather encouraged. The social class divide when it comes to Covid 19 should not exist. An aristocrat's life is by no means more precious than the one of a lower-class individual. Despite recent mistakes regarding the Omicron variant, Australia's decision about Djokovic should be taken as an example. Clearly, we have more to learn. When looking at our own Prime Minister – partying away whilst people were forced to isolate – the UK is still fooled by the bourgeoisie. A simple 'Sorry' post on social media does not change someone's actions.
Image: Photo by Hermes Rivera on Unsplash
Sources:
https://www.theguardian.com/commentisfree/2022/jan/04/a-shambolic-mess-the-only-example-australia-is-giving-the-world-now-is-how-not-to-manage-covid
https://www.britannica.com/sports/Australian-Open
https://www.theguardian.com/sport/2022/jan/12/novak-djokovic-timeline-what-did-he-say-then-and-now-about-his-positive-covid-result
https://inews.co.uk/sport/tennis/novak-djokovic-not-vaccinated-why-covid-vaccine-medical-exemption-australian-open-row-1386194