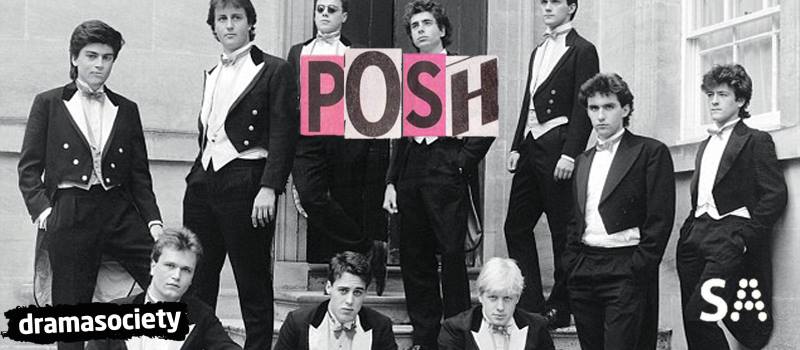 Royal Holloway Drama Society will be putting on the play 'Posh' by Laura Wade which is highly relevant in light of the upcoming general election in May.
'Posh' is based upon the infamous Bullingdon club – an exclusive but unofficial all male students' club at Oxford University noted for its wealthy members and riotous rituals such as trashing restaurants and university dorm rooms. The prestigious club has had famous members such as David Cameron, Boris Johnson and George Osbourne (Prime Minister, Mayor of London and the Chancellor of the Exchequer). The 2014 film version of 'The Riot Club' is an adaptation of the play which you may have encountered.
So, if you have read the play or seen the film then you know the basic plot; a group of ten wealthy youths from Oxford University go to dine at a public house to celebrate with some harmless debauchery, the night then takes a dark turn.
Charlotte Cole, who is involved in producing 'Posh' states that "This is a show that will soak up the sense of tradition that is held within Royal Holloway university and is highly relevant for everyone alongside the upcoming elections in May."
'Posh' will be the Quad Production to finalise the academic year, it will be directed by Levi-Jade Taylor, with Samuel Howden-Glasgow as the assistant director. Auditions are 27th and 28th of April with the recalls on the 29th. This play is set to be an treat which you should not miss. You can keep updated and get involved in helping to shadow crew members if you join the Facebook page: https://www.facebook.com/JoinTheRiotClub?fref=ts&__mref=message_bubble
Will you join the Riot Club?