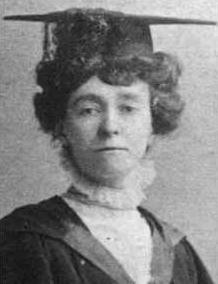 At the general meeting on March 10th, a motion was passed to lobby the college to name the new library after one of our most famous alumni, Emily Wilding Davison.
The new library on campus, due to open in mid-2017, remains as yet unnamed. The planning has been under way for some time now, with construction due to begin in the autumn of 2015. The build involves moving the college shop from its current position to an as yet, undisclosed location.
Royal Holloway shares a proud history for women and the suffragette movement, being officially opened in 1886 by Queen Victoria as an all-women college with Bedford College, another former all women's college. Emily Wilding Davison herself was a student at Royal Holloway College in 1891 after winning a bursary from Kensington High School, studying Literature and Modern Foreign Languages. As a vocal activist in the name of women's suffrage, Emily was jailed on no less than nine occasions and force-fed 49 times.
The motion, proposed by Feminist Society's Antonia King and seconded by 10 high profile members of the Students' Union, aims to preserve the memory of Emily, whom stepped in front of King George V's horse at the Epsom Derby and died of the injuries she suffered therein.
H Eloïse Beverley of RHUL Feminist Society was pleased to hear the motion passed and hopes 'that the university will continue to find ways to honour our suffragette history'. Only time will tell whether or not the college will heed the Student Unions lobbying that not enough is being done to raise awareness of this history and is even erasing it; for example; recently changing the College colours from the suffragette purple-white-and-green to orange and black.