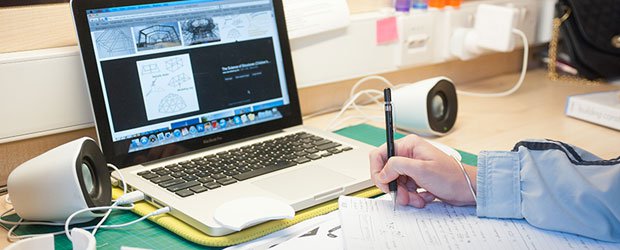 On Tuesday 8 December 2015 the student population of Royal Holloway were sent into panic after what can be regarded as a collapse in the internet access across campus.
The failure was as a result of what IT Info described to be a 'malicious network attack' against the university Internet Service Provider, JANET. Network Janet covers the '.ac.uk' and '.gov.uk' email addresses as well as the Wi-Fi service 'eduroam' which is used by most colleges and universities in the country. Royal Holloway was one of many institutes to have been affected – Manchester, Edinburgh, Sussex and Glasgow were also known to have had their servers disabled by the malicious hack.
Despite sites such as Outlook, Moodle and Campus Connect remaining unaffected, it was the externally hosted sites, such as Turnitin, that experienced significant access problems from the early hours to midday on Tuesday morning. This caused a significant stir among students on campus with the final week of term lending to multiple essay deadlines, therefore essential internet use.
Although the most of the network problems were said to be resolved by midday, this does not diminish the anxiety this caused among students submitting final essays on Tuesday morning. Alice Reynolds, 3rd Year Geography student had an essay due in at 12:15 and spent over two hours trying to submit it on line. The difficulties were exacerbated by the fact that, as Alice says 'my department weren't very sympathetic when I explained the situation, as it states in our handbook that they don't take computer issues into consideration with lateness. When they realised other people were experiencing similar problems they were more accepting, and luckily with literally minutes to spare before the deadline, the access was restored'.
Elizabeth Carr 2nd Year History Student also reiterates the stress this added to the final week of term commenting that 'going from having no Wi-Fi in my house, to no Wi-Fi on campus meant I struggled to finish referencing my essay to get it in on time'. Elizabeth went on to suggest there was a lack of communication across Royal Holloway on the severity of the problem stating, 'there was no information available until the problems had been going on for a good few hours – with three essays and a presentation due it was really hard to manage'.
The network failure, which not only affected the internet service at Royal Holloway and other British universities, it is still known to be disturbing some institutions across Europe. The Express states that 'the hack has been linked to the terrorist group also known as Daesh'. However the exact cause of the network failure is still under investigation.
This suggest not only to fragile nature of the internet service, but also the over reliance we hold to virtual facilities, particularly in these academic environments.
JANET is still considered to be at-risk by the service provider, however the situation is continuing to be monitored.
Hopefully this will not cause any future issues for students at Royal Holloway, or other national institutions.