#BearsDay- Triumph for Men's Football VI: IMPERIAL 5's 1-2 RHUL
by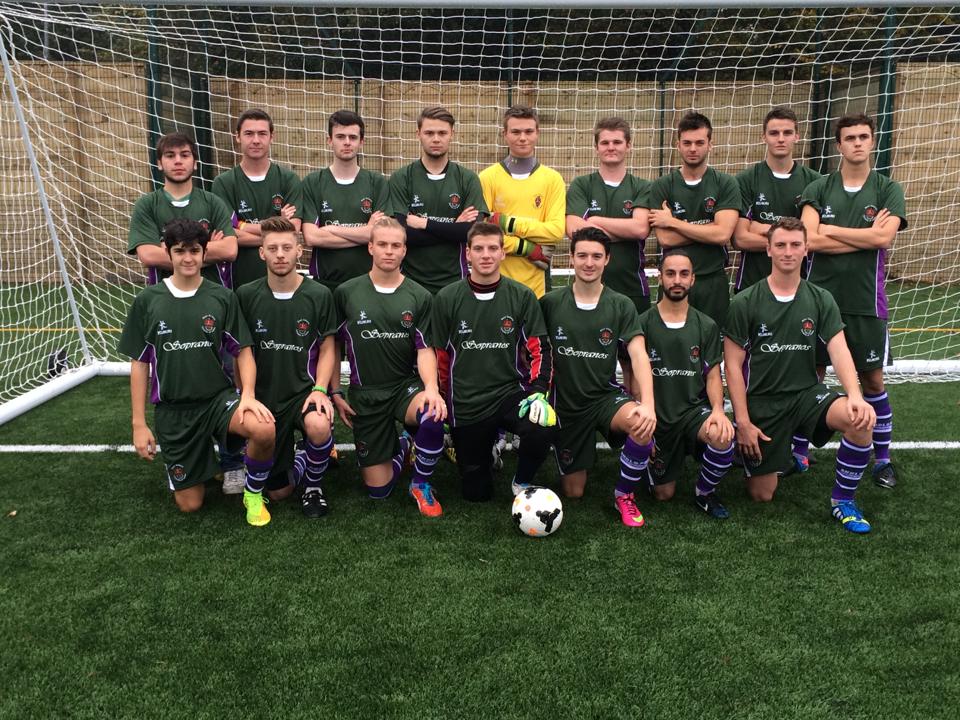 The lads of Royal Holloway football club's fourth team returned to campus with all three points, winning by two goals to one against Imperial fives.
It was a game won thanks to organisation and communication across the pitch. The score line does not reflect the stream of chances that were carelessly squandered. Eventually on the stroke of half time a thirty-yard screamer from Geri Soni flew beyond the reach of Imperial's to go into the break one up. It was to Holloway's disadvantage that the referee had a particular, and perhaps irrational, distaste for high feet which resulted in the conceding of a free kick on the edge of the box.The set piece was converted to make things level.
At one a piece Holloway were reminded that it only requires one incident for the game to be turned on its head. The score line did not last long before the relentless pressure applied by the fours onto Imperial's back line brought its reward. A long ball into the centre forward's stride was knocked onto Carlo Armillis who directed his header into the path of Man of the Match Nathan Barnett who didn't need another opportunity to snatch his first goal for the university.
by
The annual Grantham Training Weekend was once again back in full swing on the 7th-9th of November. Enactus UK unites all 51 university teams together during these hardworking but thrilling three days, which represent the highlight of the Enactus Calendar. The Royal Holloway team has seen their expectations generously fulfilled by the numerous team building, […]