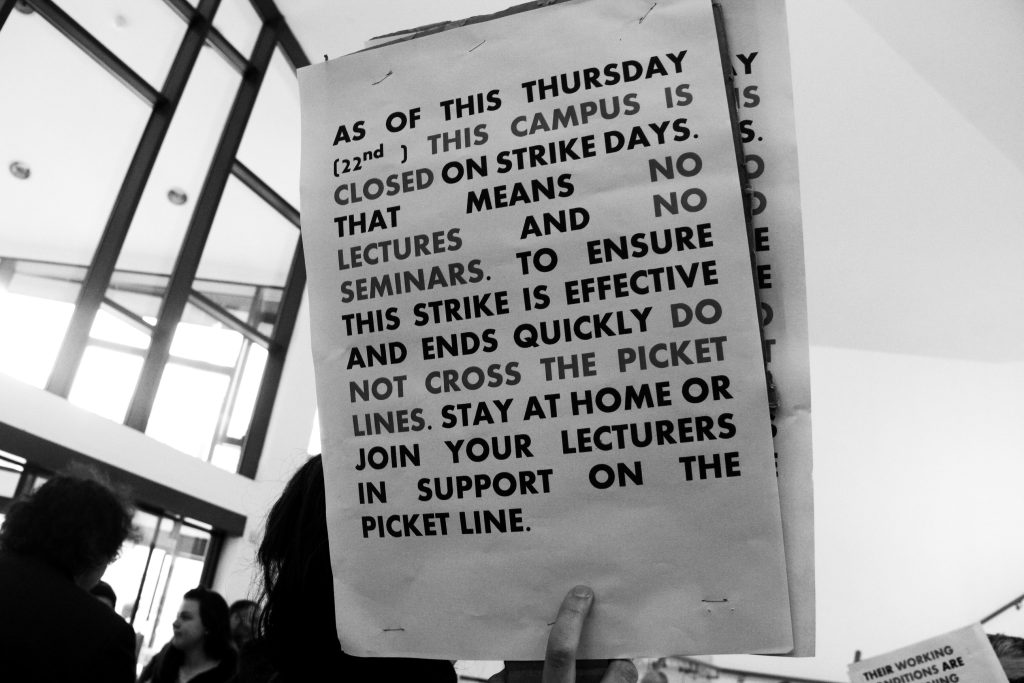 In an email sent to Royal Holloway line managers on Wednesday 7 March, which Orbital Magazine has seen, the College Communications team have asked for line managers to select "two trusted people" to ask a question at the Principal's next Staff Open Meeting on 12 March.
The email stated:
Dear [Line Manager], The next staff open meeting is on Monday afternoon at 4pm and earlier this week we changed the topic to address the pensions and the wider higher education landscape. We know we are going to receive a lot of questions from UCU representatives which Paul and the senior team will answer. As well as addressing questions about pensions we'd also like to make sure that other areas that staff have questions on are addressed. To do this we'd like to have some people in the audience primed ready to ask questions. Could you help by identifying two trusted people (below Dept. Head level) in your team who are going to attend and are happy to ask questions? They can ask a question of their choice, or we can supply a suggested question, whichever they'd prefer. If you could get back to me with names by lunchtime tomorrow, Thursday 8 March, I'd appreciated it. Along with whether they'd like us to provide a question or if they have their own. Many thanks.
Royal Holloway UCU have taken to their blog to say that "the College communications team have been attempting to place questions in next week's staff meeting to drown out questions from UCU members on pensions and the ongoing strike action."
The call for "trusted people", Royal Holloway UCU claim, suggests that the College are labelling UCU members as "untrustworthy because they are concerned about their pensions."
They are further claiming that the above email shows "a clear attempt to load the meeting with friendly questions they can prepare answers for."
UCU members have also commented on their frustrations that the Principal has decided to hold this term's Staff Open Meeting on an arranged UCU strike day.
This comes on the back of a positive start to the day for Royal Holloway UCU, as Principal Layzell clarified the College's position on Action Short of Strike (ASOS) following heavy backlash online from staff, students, alumni and other institutions across the UK.
Royal Holloway, University of London have been approached for comment.