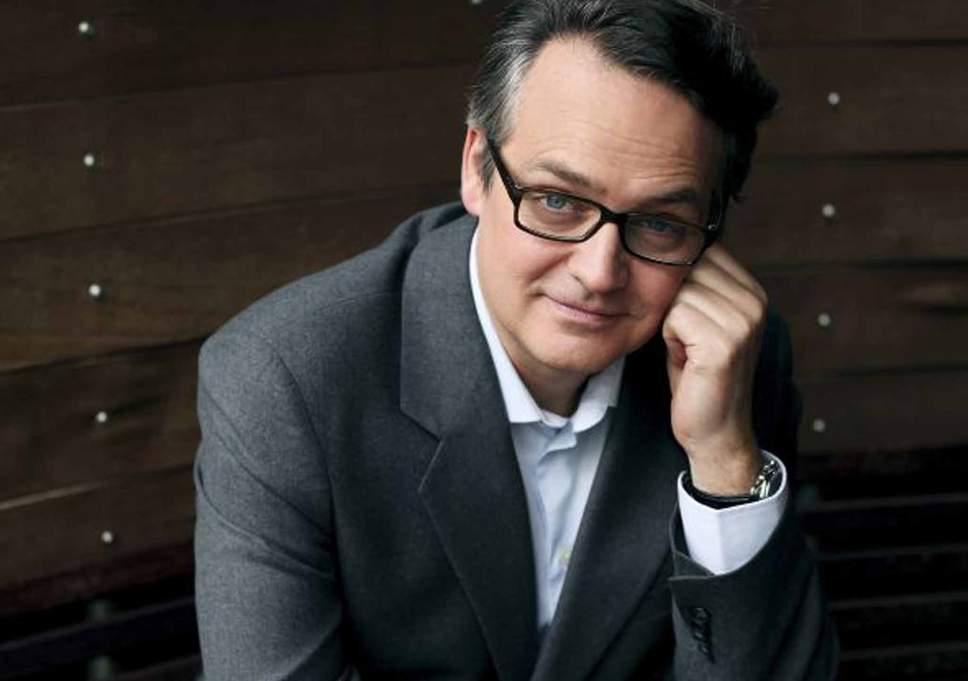 Hello Charlie. First of all, thank you very much for taking the time out of your busy schedule to speak to us.
Christ! If I'd known there were so many questions I wouldn't have agreed.
Being a Norfolk girl myself, I was very happy to read that you went to the University of East Anglia, which became a very unlikely hotspot for up and coming comedians (with connections to Jim Moir, Harry Enfield, Paul Whitehouse, Dave Cummings etc.). What was university life like on the seventies Norwich scene?
I started there in 1977 – which seems about a hundred years ago. So much has changed since then it's hard to get across to people how different things were in the 70s. Norwich was quite isolated – although the university connected it to a wider world. There was a professional ENTS officer at UEA, so all the major bands played there. There was also a great venue in Cromer called the West Runton Pavilion where a lot of bands played. So, even though it was so isolated it was an excellent place to see music.
This also made it an excellent place to play music. This was pre 'alternative comedy', if you wanted to get up on stage, arse about, try to impress your mates and get off with girls you formed a band. So I did. A couple of years later and comedy would have been an option.
It was very easy to tell which other students might share your interests – they were they ones who had didn't have long hair and didn't wear flares. Paul Whitehouse was one of the first people I met (short hair – straight trousers) and we formed a punk band together. It was years before we wrote comedy together..
Did you have an intended career path when you started your degree and at what point did you realise that writing was something that you could do for a living?
I did English and American literature with a minor in film studies. I chose these subjects mainly because I thought they were the least likely subjects to lead to any kind of profitable career. Further education was free back then, so university was a time to – as I say – arse about, and find yourself and not think about work and careers and all that boring, stressful, serious stuff. That could wait. More fool me! Turned out that my career has been entirely based around literature and filming and I've been one of the lucky few to make a decent living out of writing.
I wrote a couple of novels while I was a student. If you were being charitable you might describe them as magic realism, but actually they were arty student wank. But all writing is learning, and if you're lucky the more you do the better you get at it.
After university, you spent six years as a musician to some chart success. Was music something that you were interested in/ had training in prior to going to university and have you ever been tempted to go back to it since then?
See above as to motivation. I was never a great singer technically, but I knew how to entertain an audience. I like being on stage and have always had leanings towards performance. My 2nd band was called The Higsons (not my idea). Our 1st single  – I Don't Want To Live With Monkeys – actually went to number 1 in the indie charts, which was exciting. We did 3 tours of the US and several European tours. It was a great thing to do as a young man, a great way to see the world and be given free beer, but I always knew I didn't want to do it for the rest of my life. I wasn't good enough.
I play music with mates now and then – I can still entertain a crowd and I'm still a rotten singer.
Obviously, you came to televisual fame with the creation of the Fast Show in the nineties. Have you noticed a significant change in comedy and comedic preference in the new generation and comedy commissioners?
There's some fantastic comedy on now, there's simply not enough of it. And there's not a wide enough variety either. I'm talking about UK comedy here.
The 90s, which was my heyday, gave us Alan Partridge, Father Ted, The League Of Gentlemen, Vic and Bob, Harry Enfield, all the Chris Morris stuff like The Day Today and Brass Eye, Big Train, Absolutely Fabulous, Fist Of Fun, Mrs Merton, The Royle Family, Spaced, Red Dwarf, Have I Got News For You, Smack The Pony, The Vicar of Dibley, One Foot In The Grave, Men Behaving Badly, French & Saunders, Goodness Gracious Me… and that's just the stuff off the top of my head… (you may not be familiar with all these shows – but you should check out the ones you don't know). There's a lot of variety there, something for everyone. What have we got now? A tiny number of shows you could look back on and cherish, because not enough of are being made. The biggest shows are probably the comedy panel shows. Which are funny, cheap and easy to make and thus relatively risk free, but won't be lovingly watched in 20 years time.
Since The Office a lot of comedy has been made in the mockumentary style, which personally I got a bit sick of some time back. But it's much cheaper to film than more traditional formats. The problem is that the BBC – which, via BBC2, used to produce the bulk of our comedy – doesn't actually have any money!
How much of an influence were other comedians on your own style of writing comedy? What about influences in your approach to novel writing?
Well everything you see, film, TV, plays, real life, whatever, influences you one way or another. I grew up on Monty Python, Pete and Dud, Dad's Army, Morecambe and Wise, Steptoe and Son, the Clement and Frenais stuff like Porridge, the Carry On films – but, actually, the biggest influence on my TV comedy work was probably Dick Emery – who has been largely forgotten. He did a very popular character comedy show that was very broad and mainstream but was in the same area as the stuff we did, first with Harry Enfield, and then on the Fast Show.
As to novel writing, I went to UEA specifically because it was one of only 2 universities in the country at that time that taught modern US fiction. I love American hard-boiled crime writing and that's how I try to write my own books – stripped back, to the point, and full of (hopefully) authentic dialogue. Apart from Ian Fleming of course (who was a fantastic action writer), I suppose the writers I always wanted to emulate were the likes of Jim Thompson, Elmore Leonard, Charles Willeford and James M. Cain.
From any of your onscreen roles who have been your favourite characters to play and why?
Ralph out of Ted and Ralph (The Fast Show) – the young aristo landowner who falls in love with his elderly Irish gardener – was always fun. I loved playing him because I could put a lot of my own shyness and social awkwardness into the role, and he became such a popular character. Swiss Toni – the sex-minded car salesman – was fun, because he's so outrageous and quite different to me. Playing him was very much like making love to a beautiful woman… But the one that was probably most fun to film was Johnny – the mad painter who's obsessed with the colour black. It's a blast going nuts on screen and going into total meltdown.
I can't let this opportunity slide without commending the fantastic writing of Randall and Hopkirk (deceased) (and of course the Stan Lee-esque cameos of yourself). Would you say that it is easier to write for television than it is to write novels or is the writing process fairly similar?
I'm glad you like R&H(D). It was considered a bit of a flop at the time (despite averaging 8 million viewers!), but I think it's aged pretty well. Perhaps we were ahead of our time – certainly it's hard to do anything fantasy based on UK TV, which is obsessed with dull realism.
As to the difference between writing for the screen and writing books – in the end it's all just writing. You're using worlds to tell stories, create worlds and bring characters to life. Obviously there are technical skills you need to get on top of to do either, but the basics can be learnt in a day. In fact, I use what I've learned as a novelist to make sure my film and TV scripts are easy and fun to read.
I suppose the main differences are…
It takes me a year to write a novel.  It takes me about 2 weeks to write an hour-long script. I usually get paid more for writing the scripts. "You do the maths" as they say.
The big difference, though, is that when you finish a book that's it – it's all done. But when you finish a script your work is actually only just beginning. You can look forward to weeks, months, sometimes years of development, and rewrites, and changes before you get (if you're lucky) to the filming stage. Then the script becomes something real – and often becomes something very different to what you first envisaged. It takes vast sums of money to make it real, though, and a huge team of people. If you write a book you are in sole charge and can write whatever you want. When you write a script you have to be thinking about the production – what the budget is, etc. – all the time you're writing.
To put it simply, when you write a book you don't have to pay the extras or build sets or deal with characters who want to change the dialogue you've written for them.
Also with a book – it's all you. You have no one else to help you, or give you ideas or to fall back on. But you have total freedom. With a script you're working with a team. Both ways of writing have their pluses and minuses.
Speaking of the writing process, you've travelled around the schools of the U.K. talking about the young Bond books and the Enemy series. We all know that children can be very blunt, so what is the hardest question to answer that a child has ever asked you?
"Sir… (kids always call you sir in schools). I don't mean to be rude, sir, but don't you think you could have done more with your life than writing stories about zombies?"
Are you currently working on any new projects? Any plans to write more Fighting Fantasy books?
I've got a film deal in the works, 4 TV drama series in development (who knows if any of them will ever actually make it to the screen) and I've just delivered a new novel to my publishers.
I enjoyed writing the FF book – maybe one day I'll have a crack at another, but they're a bit of mind fuck to write.