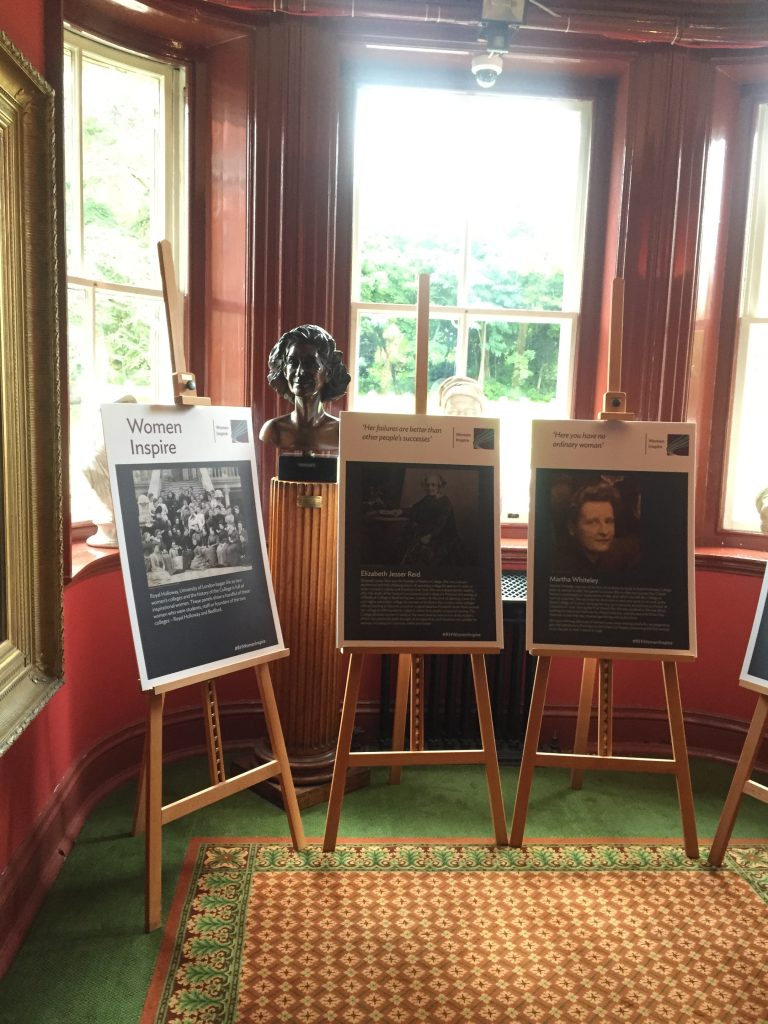 The suffragette campaign swept through Britain in the late 18th century in demand for greater gender equality and the expansion of the political franchise to women. This year marks the release of the motion picture 'Suffragette', and a growing recognition for the campaign of rights for women.
The 'Suffrage at Royal Holloway' exhibition in early October commemorated the inspiring campaign for women in the eighteenth and nineteenth century. This was featured in the Victorian Gallery one of the many historical gems of Royal Holloway, and a rather fitting location for the celebration given the era.
Former alumna Emily Wilding Davidson, whose ideas of women's rights were founded during her five terms at the university in 1892, featured in the exhibit and is particularly notable for her militant activities and later fatality at the Epson Derby in 1913. She was presented among four others in the understated exhibition addressing some of the inspiring women of Royal Holloway and Bedford College. Others included; Elizabeth Reid, Martha Whitely, Ellen Higgins and Jane Holloway – former wife of Thomas Holloway the founder of the college in 1879.
These exhibits are not rare, with a more recent Magna Carta and the Loss of Liberties in Victorian Art displayed in June, however the knowledge of the historical displays are not widespread across the student body. Archivist Annabel Valentine was running the exhibit and agreed that it would be 'fantastic to see more of these forms of history celebrated across campus, throughout the year – as a well-deserved recognition of Royal Holloway's precedence.'
The number of visitors reached about 30 on day one which seems minimal considering the impact that these great women had on the position of women Britain, and the connected heritage they hold to Royal Holloway.
Follow Royal Holloway's Women Inspire Campaign online at https://www.royalholloway.ac.uk/aboutus/womeninspire/home.aspx to find out more.