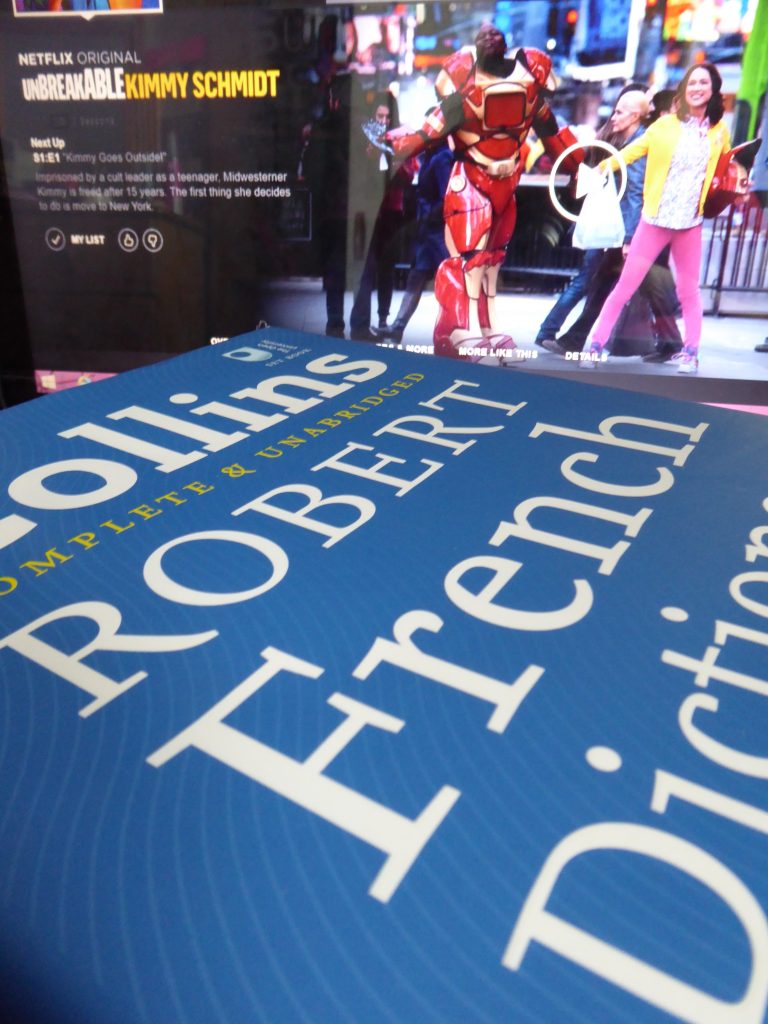 When I got a free trial of Netflix, it was because I wanted to finally watch some of the Netflix Original Series and also because you can watch endless episodes of Doctor Who without having to swap the DVDs around. What I didn't expect to gain from Netflix was the ability to learn a language.
You may well have heard of a programme called Unbreakable Kimmy Schmidt. It's a very funny comedy series about a woman named Kimmy Schmidt living in New York, with a premise that I won't elaborate on too much because it was a very funny surprise for me. One thing that stands out about the programme is how easy it is to watch. Hours can fly by in the company of Kimmy and her friends and there's good, light-hearted stories that you can easily follow, whether you binge watch a season or dip in and out.
There's another great feature of Netflix, which is the ability to change the language of what you are watching. Depending on what languages the programme has been dubbed into, you can change your selection from the default English to whichever other option you choose. Netflix Originals are especially good for this but other films also have a good language selection. I first discovered the language selection option when watching a childhood favourite, Spy Kids 3, and as I knew the story I gave watching it in French a go, complete with French subtitles so I didn't cheat and read what was going on.
between reading the subtitles and listening to the words I started to recall what I had learnt in GCSE and AS Level French
The next day I logged into Netflix to watch some more Kimmy Schmidt. And I couldn't understand it…but then I realised that I could (Netflix remembers your most recently selected language preferences). I mean, not every word, but between reading the subtitles and listening to the words (they are quite different when you are using both!) I started to recall what I had learnt in GCSE and AS Level French. Taking visual cues from the action on screen, I managed to pass the time fairly happily watching and understanding the show in a completely different language. To make things a bit easier, I rewatched a few episodes in French that I'd already seen in English and found I was picking up words: it was almost strange to watch shows in English after my French experience.
Of course, if you're aiming to learn a language from scratch, the Netflix method isn't the way to go. You need a certain level of comprehension to even start to understand the words in the subtitles and a higher ability with languages to understand the spoken word. However, if you've learnt a language before and want to get back to it in a fun and cheap way, why not refresh your memory during your daily Netflix fix – you never know, it might come in handy next time you head abroad!