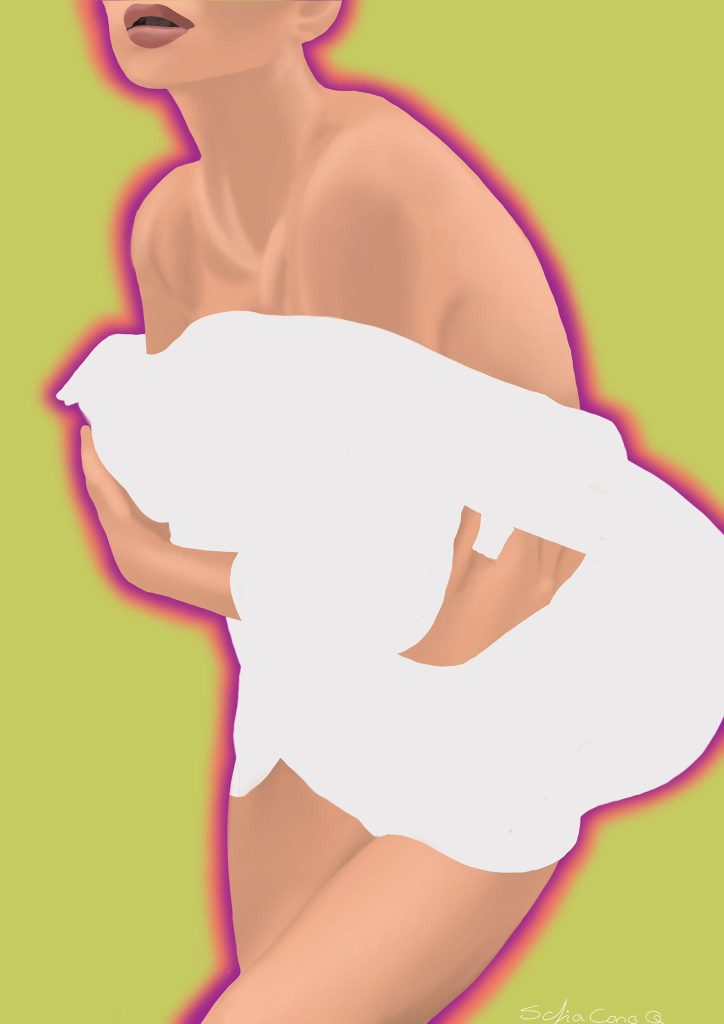 Sat under pink spotlights in Westminster's Emmanuel Centre, listening to speakers play a predominantly female playlist, I wondered whether this interview as part of Emily Ratajkowski's book tour could be any more honest than the book itself. The conversation, led by journalist Pandora Sykes, did not fail to surprise; it was both insightful and thought provoking, and allowed the audience to acknowledge issues of control, fame, and a woman's power.
It is hard not to take one look at model and actress – although now more recently recognised as both mother and writer – Emily Ratajkowski and see her through the eyes of a camera lens. She confesses this herself in her new debut book of essays, My Body, a beautifully intimate narrative that investigates the reality of the female experience, encountering themes of feminism, sexuality and the abuse of power relating to toxic masculinity. Best known for her role as a female 'prop' in Robin Thicke's controversial "Blurred Lines" music video, Ratajkowski – or perhaps her body – quickly rose to fame and gained her a place as a highly regarded social media influencer, ultimately allowing her to capitalize off her own image.
My Body draws attention to the thin line between empowerment and objectification, terms Ratajkowski came across throughout her teenage years and early modelling career. During the book tour interview, she recounts a time when her middle school teacher had pulled at her bra strap, leaving her feeling, "embarrassed of my sexuality before I even knew what sex was,". Evidently, she has moved on from this notion of embarrassment – but her current relationship with her sexuality is often harshly scrutinised by the media, with many quick to argue that her career contradicts her feminism. Ratajkowski is aware of this, suggesting in My Body that choice feminism is everchanging but will always be limited to the power of misogyny and the patriarchy, which resulted in her experiences of objectification, sexual assault and (quite literally) losing the right to her own body.
"Buying Myself Back," was first published in the New York Magazine in 2020, and has been considered her most compelling piece. Here, her prose is truly remarkable as she narrates her experience with photographer Jonathan Leder in 2012, who allegedly sexually assaulted her following a nude photoshoot. He then went on to publish these photos without her consent and claim he did not take advantage of her, essentially saying that because of her career no one would believe her to "be the victim." Portraying herself as young and naïve, this essay resonates with its readers, as Ratajkowski fights to gain control of her own body whilst struggling with the male power dynamic which seems to always have the upper hand. Her emotional development from then on is clear and her brutal honesty translates into the lives of every woman who may also be tackling their own body politics.
During her conversation with Pandora Sykes, Ratajkowski claims that she "didn't think I was writing about sexual assault," even after hearing Sykes painfully list the inappropriate experiences she'd faced and featured throughout her book. Her nervous laughter and vague acceptance of her trauma captured that internalized 'female urge' for male validation that she discusses in her essays, particularly in "Men Like You" ('I so desperately craved men's validation that I accepted it even when it came wrapped in disrespect').
In "Bc Hello Hallie Berry," Ratajkowski recounts a holiday when she was reading Demi Moore's memoir. She writes, 'I judged Demi before reading her book. I thought of her as sexy and not much else.' Perhaps this is what we are expected to feel before reading My Body, or even during. We are taught that beauty is both subjective and objective, but ultimately there will always be a certain aspiration towards the kind of beauty that is conventionally accepted in society. These elements of Ratajkowski's beauty cannot be disputed, and in My Body she recognizes her good looks – she even writes that, 'Beauty was a way for me to be special. When I was special, I felt my parents' love for me the most.' Readers quickly become aware of Ratajkowski's self-praising tone as she acknowledges her own beauty, yet on reflection, that is the exact reason why she is a feminist. She praises her body, her intelligence, her career, and allows other women to see why their sexuality should also be celebrated.