RAG's Cinderfella Reviewed
by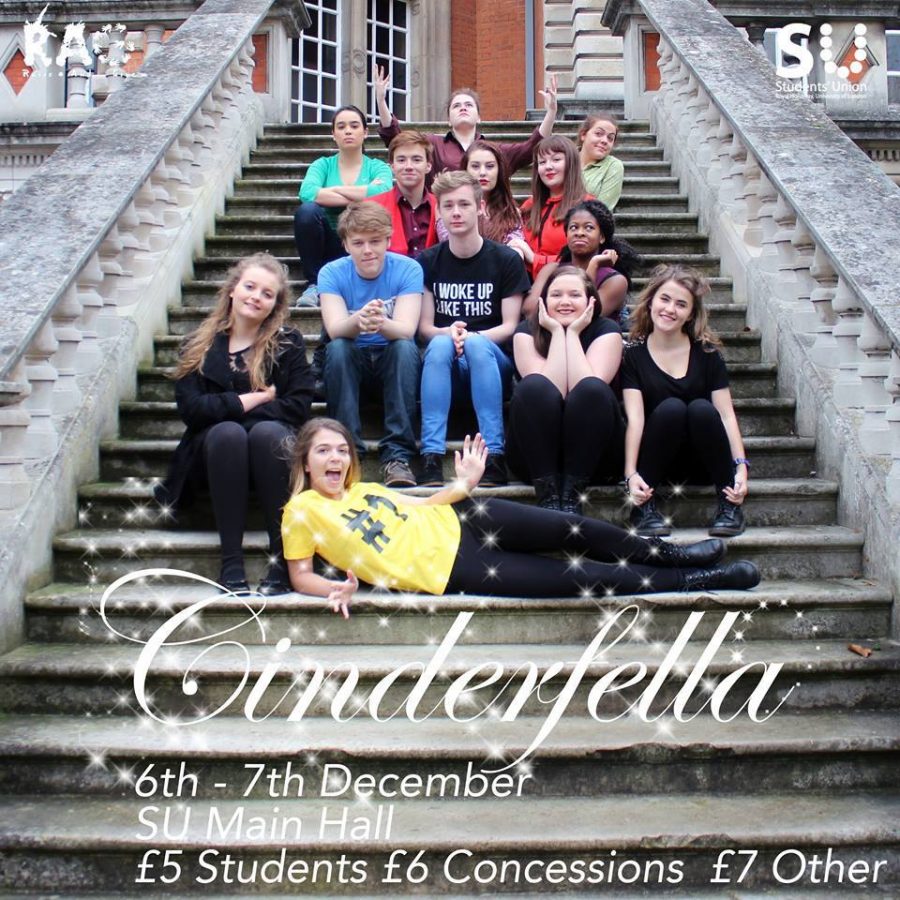 "I wish I could go but I just can't face going out in the cold. I'm also not a great fan of pantomimes…" And within three hours of uttering those words I was out of the house, on my way to the SU to see Cinderfella, this year's RAG Christmas Panto. As a self-confessed pantomime sceptic, I was slightly concerned about being sat in the aisle for something that heavily involves audience participation, but when we established that 'custard pie-ing' the audience was a pantomime tradition that only exists in Cornwall, I relaxed into the panto atmosphere.
What is evident from the beginning is that this is an original production tailored to Royal Holloway, making it relatable to the audience. From Monkey's to Medicine and the new Stumble Out, there are few places familiar to Holloway students that don't get a mention. The music was well chosen to reflect the original storyline, and as a musical fan I was pleasantly surprised by the number of musical numbers, many of which were altered to fit the Royal Holloway theme, of course. The inclusion of 'Fabulous' from High School Musical 2 was a clear highlight, but the finale comes a close second.
Each musical piece, both sung and in the background, was accompanied by impressive choreography courtesy of Dana Hudson. It is clear that many of the cast come from a dance background, but the synchronisation and quality of everyone's dancing is something the whole production should be proud of. In addition to the pantomime, many of the cast have been involved in other shows this term and to be able to sing, dance and, of course, act in this show as well as rehearse for those and work on their degree is admirable, especially with the dedication that is obvious on stage.
The diverse range of characters also deserves a mention. Jay Virgo's spritely portrayal of Buttons epitomises his character's helpful nature and was a great contrast to the Alex White's intentionally weary Cinderfella. The two Sarahs playing Louis and Simon respectively were a fantastic comedic pair and succeeded in their portrayal of the famous male judges, with a special mention for Sarah Vanderplank's Irish accent and wig. What completed the cast were the narrators, with Hannah Diver and Katie Austin creating such convincing opposing characters that I genuinely believe that the former is enthusiastic while the other is passive aggressive.
As a charitable production, Cinderfella certainly was a show that gave back. There were laughs, there was the inevitable audience participation, and there were mentions for many other societies on campus. References to other productions abounded and the Orbital even had its fleeting moment of fame on stage! What made it extra special were the guest appearances at the end, and it is clear that guests and cast had a fantastic time rehearsing and performing this fabulous show. There is one evening performance left so get down to the SU and enjoy this once in a lifetime production that I can honestly say sets the bar high for any future RAG productions. After such fun at Cinderfella, I may even plan to see a pantomime next year!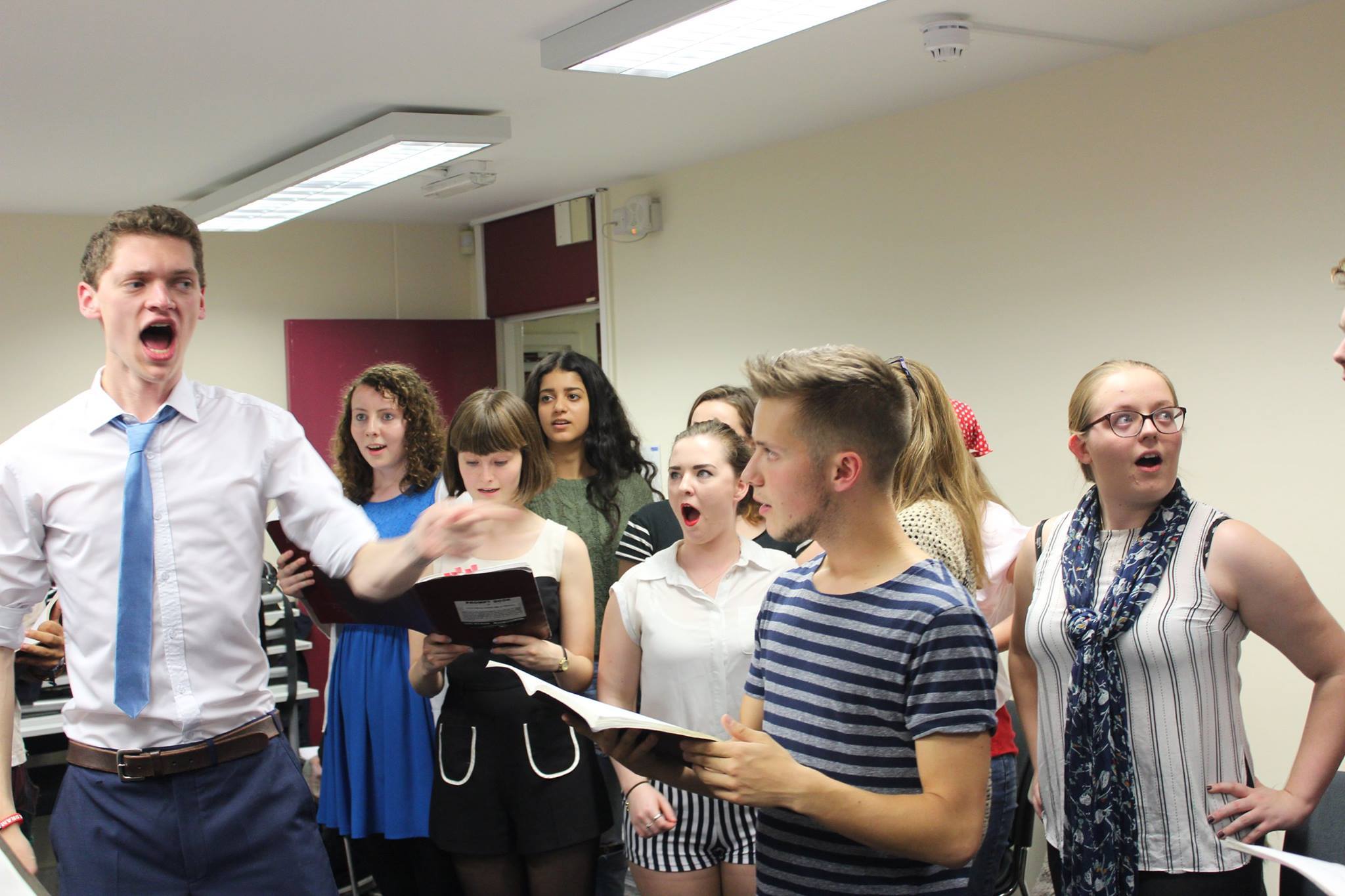 by
Beth Carr reviews the latest production from Savoy Opera Society. Photo from rehearsals, credit: Harriet Kennerley Jane Holloway Hall, as the old swimming pool, seems a fitting venue for the Savoy's Autumn term production of Anything Goes, following the SS American's voyage from America to Britain. As the oldest society on campus, Savoy Opera Society […]