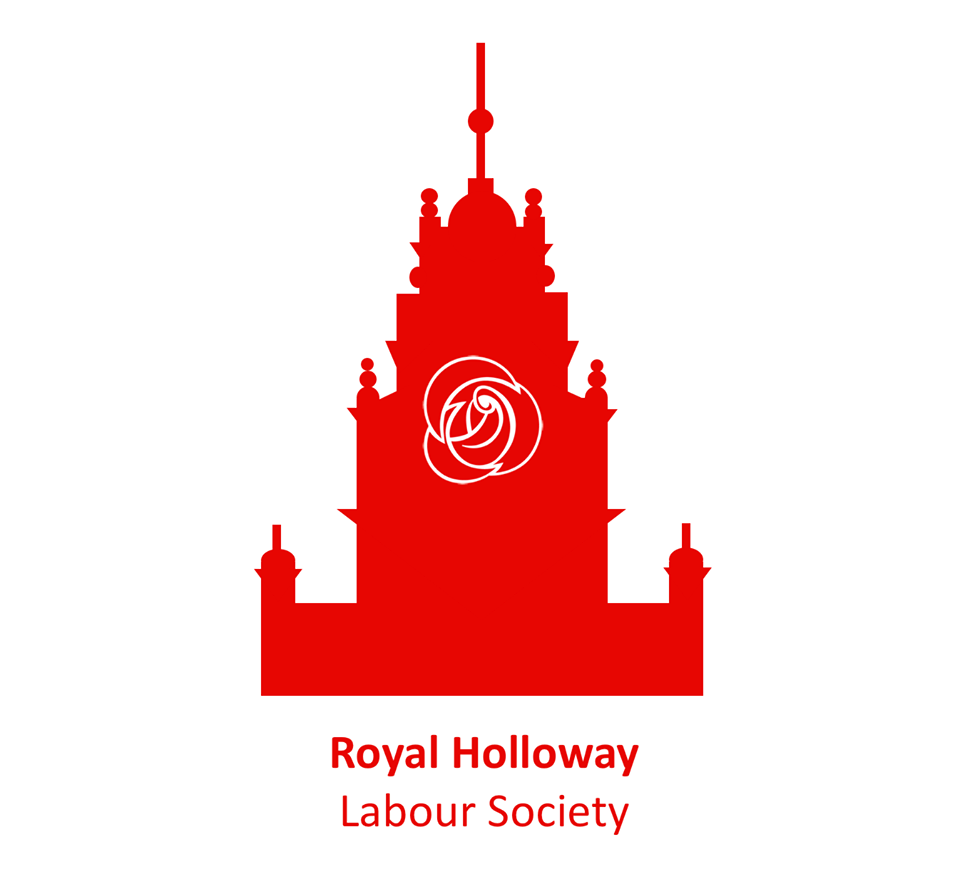 To start, could you sum up the aims that are at the heart of your society?
As a political society, our main aim is to unite socialist voices across Royal Holloway to inspire positive change, both on campus and beyond. It's important for there to be student representatives of the Labour Party on campus as it is students who can go on to inspire many policies and changes.  
Is there anything your society is planning for the coming year that you are particularly excited about?
On campus, we are planning to run guest speaker events featuring MPs to Political Journalists, these are always exciting and insightful. For off-campus trips, we are planning to attend events at the Houses of Parliament and panelled discussions held there- it's a good way to feel more involved with the party and a good first experience in Parliament! Protests are also something we continued over the summer with our attendance at Anti-Trump rally in London. We understand that protests aren't for everyone, so there are plenty of inclusive and accessible events we are planning this year, so I'd say I'm excited about seeing a wider range of events.  
Last year saw a big presence of Labour campaigns in the Egham/ Englefield community, do you have any plans to continue this presence during your presidency?
As a society we run four campaigns across the year which aim to tackle issues that affect people in both our local and wider communities. The following campaigns are subject to change as it's decided in September, but there will be campaigns for Mental Health, Liberation Issues, Homelessness, and Elections. We assign Vice-chair of campaigns and urge new members to go for these positions as they provide a wonderful experience without it consuming too much time. We are focusing on doing training and workshops in short bursts throughout the year, that way there is no pressure on members to attend sessions and we can be ready for elections much earlier (if you want to be involved in that aspect). Our beginner training sessions will be led by party and trade union representatives, or experienced members of the committee.
Personally, I believe that members are very interested in helping our local community and I will encourage this through our campaigns!
How important is student activism at Royal Holloway (and beyond) to your society?
Activism is about people realising the power they have in their environment and using that privilege to help bring needed attention to marginalised issues. It's important to our society as activism is political, so it's vital for us to use our platform to raise awareness on campus and beyond.
Why do you think Labour Society is a good choice for politically active freshers? What about beginners in student politics?
We have strong links to the National Labour Students and Young Labour, which means our members are able to network and learn the ins and outs of politics in many ways. I would say university Labour societies are a good place to express your political interest; MPs and the wider party are extremely supportive of student movements. It can be very difficult to find your place in the party but Labour society is a space where you can move at your own pace. That being said, there's no pressure to be overtly interested in politics- you can just come along to socials or events and chat!
Your manifesto states that the Labour Society aims to provide a 'robust, inclusive, and active voice for Socialist students on campus'. What does that mean to you personally?
To me, that means there's a space on campus where students are able to express their opinions in a safe space where they feel included and encouraged to speak out on issues they feel necessary.
Finally, do you have any events planned?
We will be active across the term and have taster sessions running. In terms of socials, our main aim this year is to make them widely accessible. We're intending to host film nights, sober and not-so-sober socials and guest talks. Keep an eye out across our social media for events!