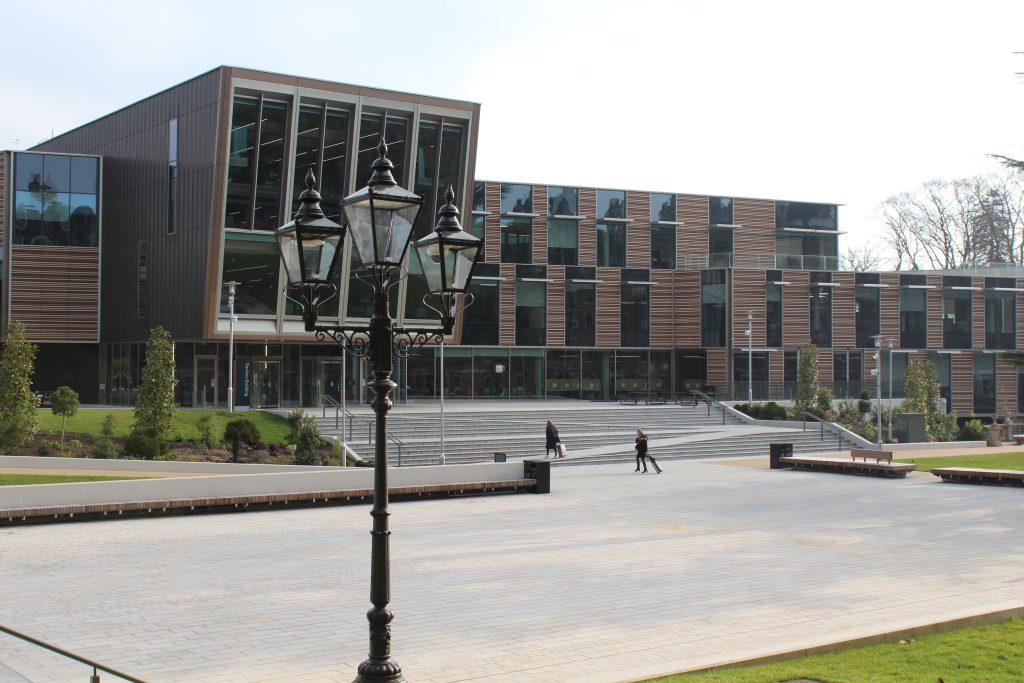 Over 400 alumni of Royal Holloway have signed an open letter to Principal Layzell addressing the college's response to UCU strikes as well as Layzell's previous comments concerning the gender pay gap, which Orbital reported in January.
This comes directly after Layzell's response, both towards staff and students, in the face of strikes has come under fire.
The letter was written by alumni Joe Rayment, Jamie Green and Jen Mills. It has since been signed by over 400 graduates, including four former members of the university's Governing Council.
Rayment, a current Labour councillor in Bath, said that he was "extremely disturbed by what has happened here in recent months" and he hopes "that our voices are heard and that Professor Layzell will respond to us and explain exactly how he will make us once again proud to be Royal Holloway alumni."
Green, a former Vice President of Royal Holloway Students' Union, said that "the Principal's response to staff using their right to strike has been nothing short of shameful." He believes that "Professor Layzell has enflamed tensions by trying to dock the pay of staff 'working to contract' or using their lunchbreak to support the strikes", resulting in "a lack of trust between he staff of the college and its leadership."
Mills stated that "the actions of Professor Layzell stand in stark contrast" to the College's outward celebration of "the success of its women alumni and its relationship to the suffrage movement". The letter itself addresses Layzell's previous comments about the gender pay gap directly, expressing concern over his attitude towards female staff here at RHUL. Mills stated that "women at the college feel undervalued and overworked" and she is "deeply saddened that Professor Layzell is not following in the footsteps of the Suffragettes."
Alumni on social media have echoed the sentiments that Rayment and Green have espoused and it seems that many are utilising this open letter to address Layzell and the college directly, to spur them into action. Signatories of the letter range from those who graduated recently all the way to those who graduated in 1972. Signatories include "four former members of the Governing Council, six former Students' Union sabbatical officers and a former National Women's Officer of the National Union of Students". Despite calls on social media for Layzell to apologise for his comments or resign, the Principal has yet to make any apology.
The letter to Principal Layzell, reads:
We are alumni of Royal Holloway and are writing to express our serious concerns at the way that the College has been managed of late.
Firstly, it has been hugely disappointing to discover that Royal Holloway has one of the worst professorial gender pay gaps in the country. This disappointment has been compounded by your response in which you blamed women rather than institutional sexism for this gap by saying: "…there are certain protected groups where there is a natural tendency to not have a go and put themselves in for promotion – sometimes that's gender, sometimes it's the BAME group". You then went on to make comments which implied that you felt women were more suited to teaching than research.
We feel this analysis is not only crass, but shows a lack of understanding and sensitivity to an issue as important as the gender pay gap. You hold a position of incredible influence and we call on you to take whatever action is needed to close the gap swiftly.
Secondly, we wish to address the recent pensions dispute and the heavy-handed approach to industrial relations that your leadership team has developed as a consequence.
During our time at Royal Holloway, we were taught by some of the leading experts in their fields and our learning was also heavily facilitated by dedicated professional services staff.  As alumni, we are indebted to these members of staff who have played an invaluable role in our development and helped us on the road to the careers we enjoy today.
However, this begs the question of how Royal Holloway intends to remain a good university if these staff members have to take a 40% cut to their pensions, in addition to the 16% real terms pay cut that they have faced since you took over as Principal in 2010?
We politely remind you that your own remuneration has increased by a staggering £91,000 (or 42%) in the same period – something you have had an active role in deciding through the College Council.
Presented with this unprecedented attack on their pensions, staff at the College have taken the only option available to them in carrying out sustained strike action. The decision to do this will not have been taken lightly and staff would prefer to have been teaching or supporting students rather than losing half a month's pay. They have chosen to take this action in order to defend their pensions and to stop a race to the bottom in terms of pay and conditions, which would have a long term effect of harming the world class education that they currently provide. Therefore, the workers who are on strike should be respected and not shown the contempt that the College has shown them over the last few weeks.
It is welcome that you have now undertaken a U-turn on some of the most draconian measures for discouraging workers from defending themselves. However, it is extremely concerning that you ever thought it acceptable to threaten docked wages for people working to their contract. If you expect staff to do more work than is stipulated in their contracts, then you should pay them for that work accordingly, not threaten to withdraw their pay entirely.
You also stated that staff who joined a picket line on their lunch break would have that day's pay docked. It is still unclear whether you were threatening to dock a full day's pay for a half day not worked, or if you were dictating that staff not on strike could not show solidarity with striking workers on their breaks. Either option is disgraceful, likely illegal and brings the name of our alma mater into disrepute.
These policies should not have required public, staff and student pressure in order to be changed. The College should never have threatened its workers in this way. You should never have allowed this to happen.
A lot has changed at the College since we left, much of it for the better, for example a new library named after a suffragette hero is something we can all be proud of. However, when it comes to gender equality, Royal Holloway has clearly drifted from a progressive legacy of promoting women's rights and has taken a particularly reactionary turn when it comes to how how it treats members of independent trade unions wishing to defend their hard earned rights.
We hope that you will take our comments on board and make every effort to make us once again proud to be Royal Holloway alumni.
You can find a full list of signatories here: https://rhulopenletter.wordpress.com/2018/03/12/an-open-letter-to-professor-paul-layzell/