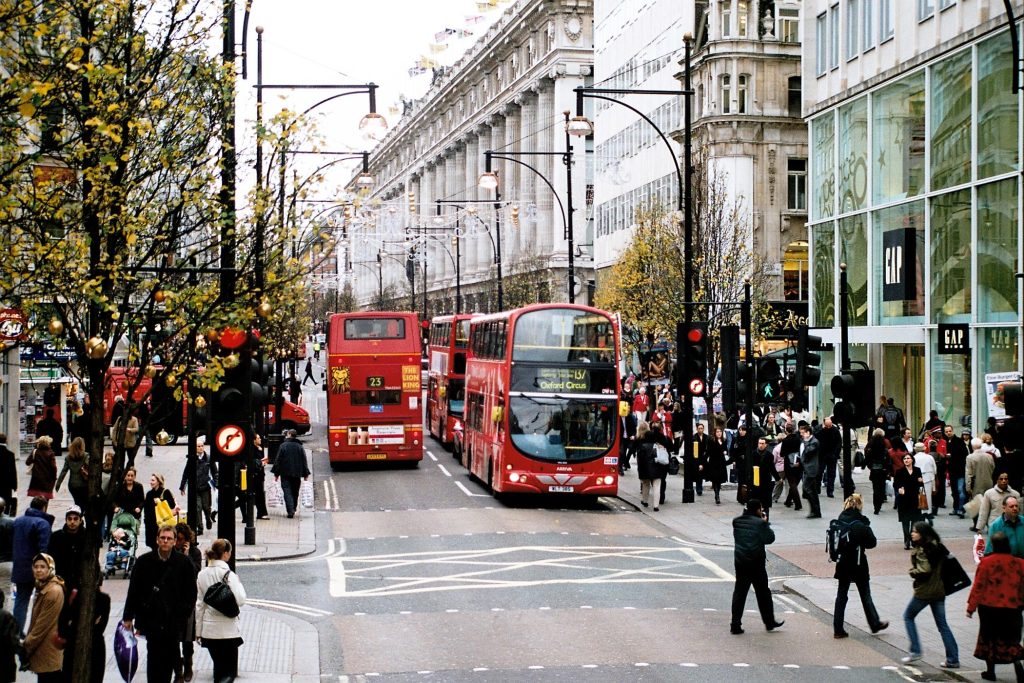 Yes, Egham is a little further out than the average London University. You probably felt vaguely cheated when you realised that the "short trip into central London!" turned out not to include the time needed to trudge to the station, barge your way through Waterloo, and submerge yourself on the underground. So here's a list of fantastically cheap things to try on a London day out!
The perfect jumping off point for an article on cheap London, in my opinion, is food. Here's my eclectic yet cheap list of places to satisfy your student cravings, which all have the added benefit of being in quite interesting parts of London –
My first pick, for example, being The Golden Dragon, on China Town's Gerrard Street. Great authentic food, plenty of Dim Sum, with the added benefit of being staffed by the quickest table-clearers I have ever seen.
Next we have a pie shop that's been open since 1902. It is the oldest pie shop in London, and is a fine setting for your first taste of eel (jellied or stewed!) – all at insanely low prices. Find Manze's on Tower Bridge road.
My final suggestion for affordable food in an absolutely joyous setting is the Borough Market – a place where you can expect to find everything from tagine to chorizo, all in a convivial and cheery setting. It is definitely at its best from Thursdays into the weekend. Find its great prices and cheery stalls a short walk from London Bridge tube station.
For those who'd like to add something theatrical to their day out, there's a surprising amount that you can see in London with a student's budget in mind.
You could try the Royal Opera House, where it's very possible to nab tickets for £5-10. Mark-Anthony Turnage's operatic homage to Anna Nicole Smith, for example, has £7 tickets long into September.
Then of course, there's Shakespeare's famous Globe Theatre. If your calves are up to it, there are 700 standing tickets for £5 for any show you might want to see. It's how most Elizabethan Londoners would have seen his work, and is definitely a try-it-at-least-once sort of experience.
Finally there's the Royal Court Theatre, in Sloane Square (Chelsea). It's a little hard to believe… But starting from an hour before a performance, they begin selling tickets for 10p – Yes, 10p. Ten pence. All you need to do is make the effort to physically turn as theirs one ticket sold per person. Furthermore, all seats are £10 on Mondays – you just have to book a half-century in advance (or have that one incredible housemate who scored 4th row seats to Birdland on a Monday).
Finally, try tkts in Leicester Square for discounted tickets on the day or up to a week before a performance.
Now for the evening! An evening of tight wallets and the joys of London. These are extremely unrelated, and I suggest you add onto these a pub or club trip to end your day. Of course, make sure you have a place to crash or the patience to wait for the 5am train back to Egham.
On the last Wednesday of every month, the Science Museum opens it doors from 6:45 to 10pm for adults only. Entrance is free, though some events inside do cost a small amount. But this is more than a museum opened late. There's comedy, magic shows, a silent disco, and a pub quiz, as well as each month's themed events. I've actually never made it to this one. But it sounds like an absolutely excellent way to spend a few hours.
Another option is comedy – the Angel Comedy night at the Camden Head pub happens seven nights a week, with professional comedians mixed with excellent amateurs. Angel Tube station is closest, and get there before the 8pm start because this place is PACKED.
And finally there's the Windmill on Brixton hill. If you're up for a night of discovering a new band or two, in one of London's best live music venues, just check out their website and head over to Brixton station on a night where the band playing has an obscure but hilarious name.