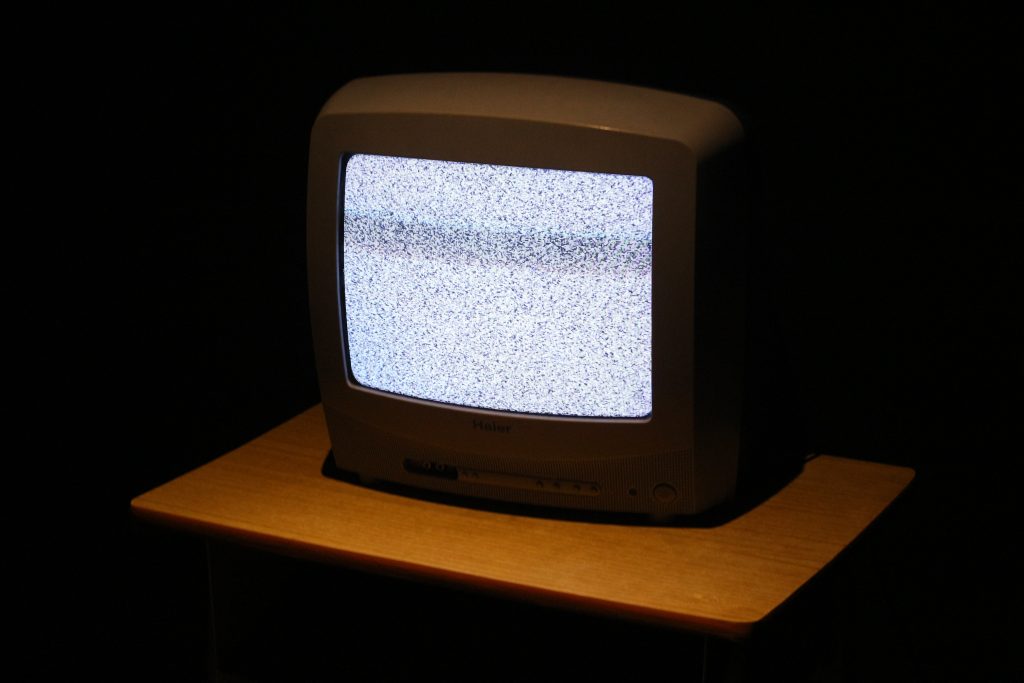 The government's announcement of intent to privatise Channel Four isn't news. Sadly, this song has seemingly been played since time immemorial. Earlier iterations of privatisation plans were blocked in the House of Lords in 2016 with hope for a repeat performance soon. Back on 4th April 2022, Boris Johnson's unscrupulous government revealed that ongoing discussions were taking place in the DCMS (Department for Culture, Media and Sport) to sell Channel Four Television Company. This has been met with widespread public backlash from the creative industries and politicians alike. Even other Conservative MPs have denounced the government's plans for privatisation, instead requesting additional support for public service broadcasters. Sir Peter Bottomley acknowledged that C4 was in 'the best state it's been creatively and financially for decades', so at least not all Conservative politicians are flying blind.
Yet onwards dozed the lobotomized and self-flagellant paper pushers of BoJo's crew. The DCMS has begun the formal process of privatisation, with their consultation receiving a rather predictable 96% response-rate disagreeing with their plans to sell. Fear not, 4% is plenty to be working with. Boris has dealt with worse odds and has enough friends (i.e. bodies à la Hancock) to throw under the proverbial bus.
But why does this matter? Good question. The short answer is that it makes zero sense. Channel Four was established as a platform to give voice to the culturally-diverse voices of the UK. The broadcaster's remit centres on providing diverse programming and an obligation to target non-London audiences. Its public ownership, which legislates this remit, ensures it retains its British identity (this leaves a nauseating Brexit-y taste in my mouth but, alas, I seem to have found my inner-patriot at long last). Launched in 1982, Channel Four was geared to appeal to the outliers of societies; minority demographics, non-mainstream interests, etc. At risk of sounding a little dramatic, Channel Four is by and large the spine of British TV culture. It is a publicly-owned institution and this places it in the unique position of being one of the few non self-serving entities left on a growing battlefront of creative redundancy. The privatisation of Channel Four represents a muting of these diverse, inherently British, voices and perhaps even more pertinently, the muzzling of Channel Four News.
Channel Four News is one of the most recognizable faces for independent journalism and sets the standard for broadcasted investigative journalism – they were responsible for unravelling the Cambridge Analytica case of 2018 and, in the preceding year, broke the story over Conservative Election scandals. C4 News has also been one of the more vocal voices in criticisms levied against Boris Johnson's various administrations (I've personally lost count on the number of 'cabinet reshuffles' over the years). The only obvious reason to sell Channel Four is, of course, money. Not a whole lot of money; economists project an asking price between £600 million – £1 billion, which is not as much as it sounds. For context, the government raised a total £3.3 billion in its segmented liquidation of Royal Mail.
So why does the government (supposedly) want to sell-off C4? Nadine Dorries, who has fast become one of my favourite clowns out of BoJo's circus, is the mastermind behind this alarmingly bullish scheme. Dorries insists that Channel Four needs private-ownership to 'compete with online streaming juggernauts like Netflix and Amazon'. First off, this is absolutely misguided. Channel Four's conception, under Thatcher's Conservative party no less, was entirely focused on providing a platform connecting British outlying communities and minority voices. While its programming has become more mainstream-adjacent in recent years, largely owing to a rampantly successful portfolio of productions, it never was intended to be a commercial giant. Dorries beautifully underlines her complete disconnection when addressing a committee of MPs back in April, citing that Channel Four was a recipient of public funding. That is, a benefactor of the tax-payer's money. This is false and proves how out of touch the current government is. Channel Four operates on a unique model where all programmes are commissioned to third-party, independent production companies – even Channel Four News is produced by ITN, the same company responsible for ITV News. However, despite its public-ownership, nearly the entire funding budget stems from advertising revenue. Dorries can't even lie convincingly.
A second point to consider. Netflix has been scrutinised recently for record-level dips in subscribership. Channel Four, by comparison, has been flourishing with growing audience numbers and success across various media award ceremonies. I have stared at various economic reports and the long-short for my statistically-adverse brain is this – C4 good, Netflix bad. Even the CEO of Channel Four, Alex Mahon, has expressed disappointment in the government's directive for privatisation. Mahon, who is also CEO of SFX company Foundry (who have worked on Hollywood blockbusters such as Gravity and Guardians of the Galaxy), stated that 'Channel 4 is a thriving national asset with a business model that has never been in better health'. The expert input of an individual with actual, tangible experience working with commercial juggernauts (i.e. Hollywood) seems to have been conveniently ignored by Boris' entourage. Personally, this entire episode of selling-off publicly owned institutions reeks of willful ignorance and cut-and-run tactics. If the government are so resolute in privatising Channel Four the least they could do is be honest; this isn't a 'levelling up' schema so much as pawning off one of the few remaining hubs of independent media. But I can't say I am surprised by this level of disconnect. This is the same political party who brazenly lied about #Partygate and claim that 30 pence is sufficient for a day's healthy eating. If nothing else, a small silver lining is to be found. If C4's privatisation does go ahead, we can be sure to never be lacking in comedies as long as BoJo and Co. are at the helm.
by Jethro Robathan