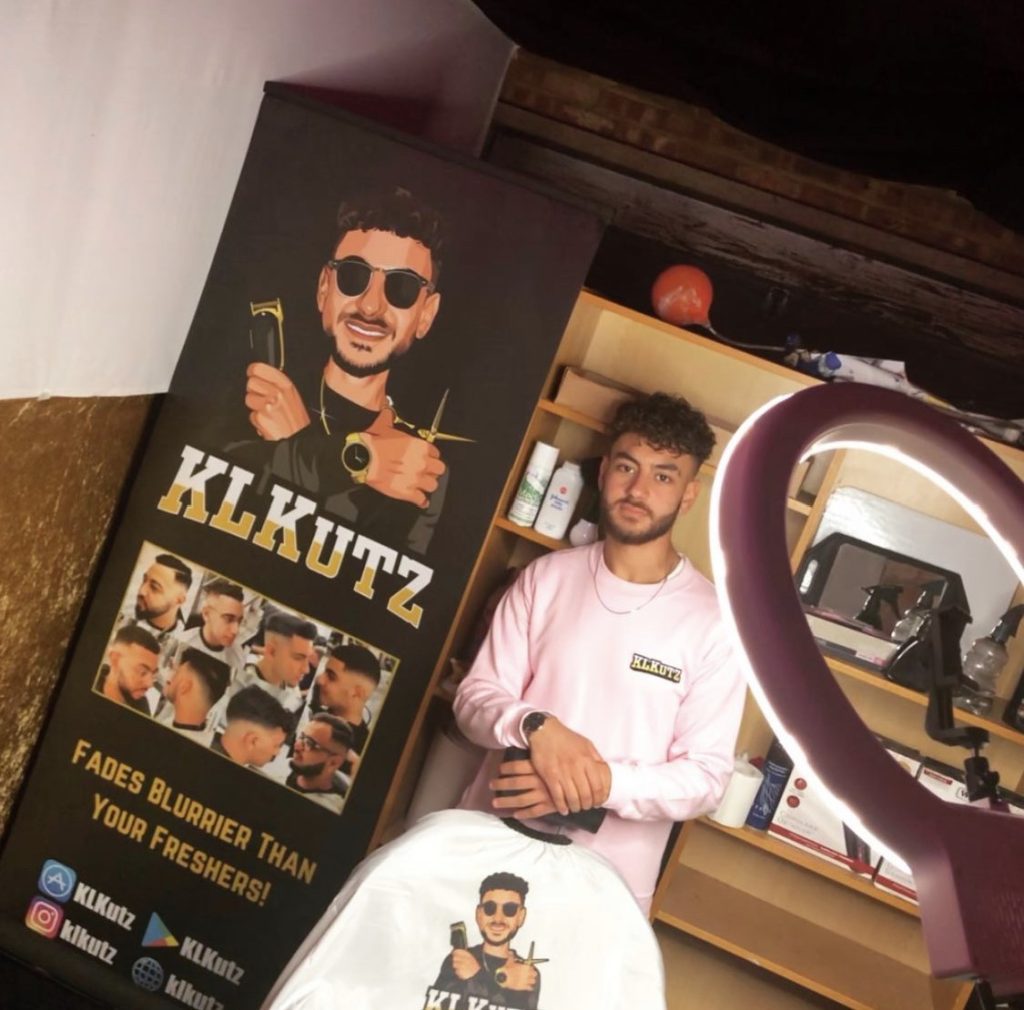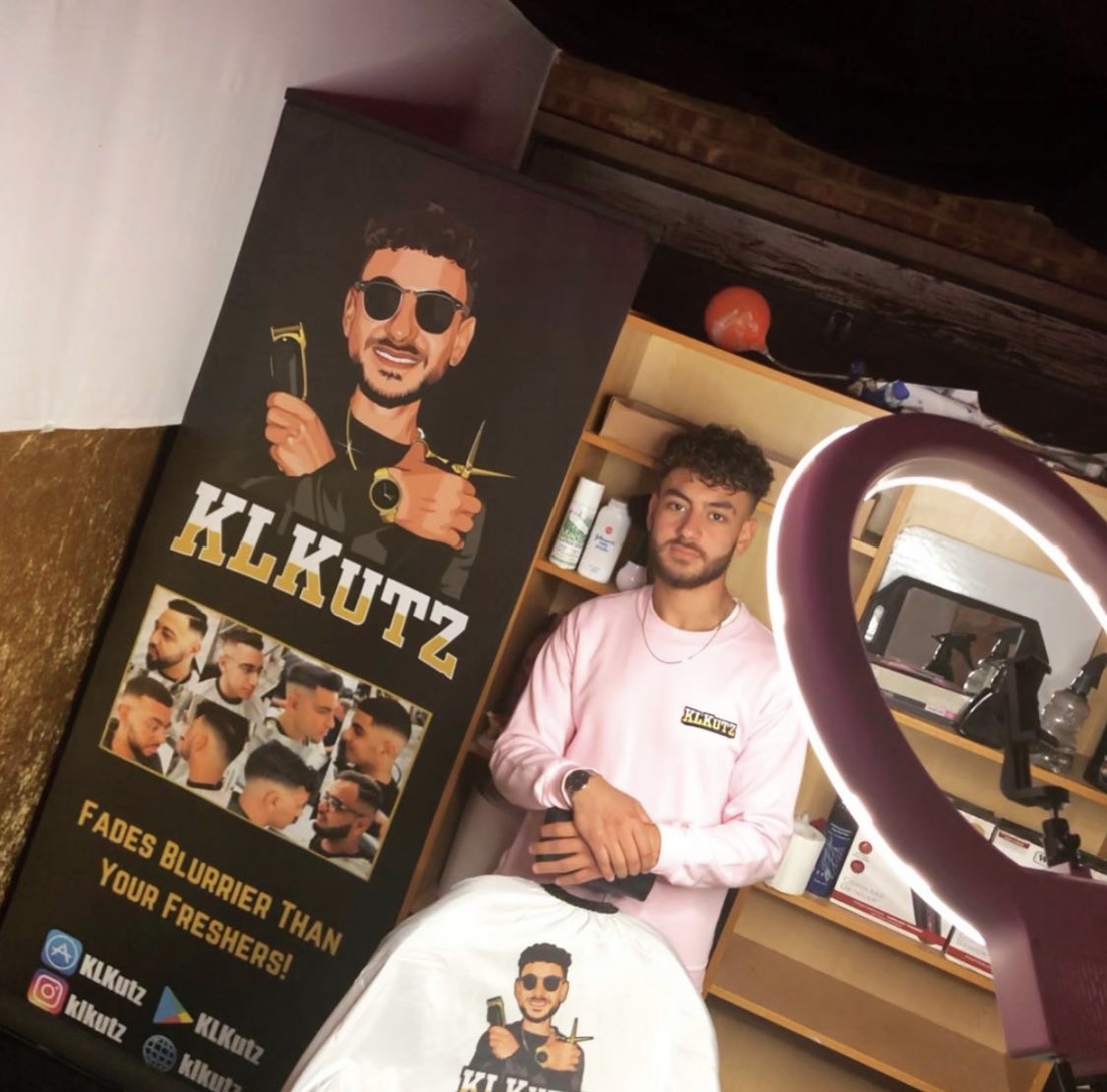 KLKutz is one of Royal Holloway's underappreciated gems; too many students either go back home to their local barbershop or pay up to £40 for a sub-par cut on Egham high street. Well, they're missing out and wasting money.
Anthony Gidis started studying computer science at Royal Holloway in 2018. In the summer leading up to Freshers, he had a dilemma: Anthony wanted the university experience, he just didn't want the university budget. It was either live in frugality or find a way to earn an income outside of maintenance payments. Frugality was the bleaker option.
Anthony had been getting weekly haircuts since his early teens; something he realised he'd have to forfeit on his university budget. Rather than mourning his haircuts, that summer he learnt how to barber for himself. He first appealed to his local barber, who laughed when Anthony suggested he allow him to start cutting the customers' hair. He did, however, allow Anthony to observe. Within a couple of months, he started cutting his brothers' hair as well as his own. He'd take pictures of the results, and still keeps a record of those early, albeit amateur, cuts to this day.
Fast forward a few months, and Anthony was giving up to 15 £5 haircuts out of his hall's kitchen daily. The University soon put a stop to that; but it didn't discourage Anthony. In fact, the business took off so much in that first year that Anthony ended up choosing to repeat First Year. Something that he'd started as a side-hustle to generate some extra income had become a full-time business. In the summer following first year Anthony's barber at home finally let him cut hair; he fine-tuned his skills before returning to Egham, where he officially established his brand and launched the KLKutz website. Until then, all advertising had been by word of mouth. Anthony describes SU nights as his equivalent of a paid advert.
When looking for a private house with friends, he had one priority: it had to have a garage. KLKutz has been operating out of a nondescript house on Noble's Way ever since. It's this anonymity that's become KLKutz's USP; the traditional barbershop, with its classic The Godfather vibe and laminated photographs of haircuts found on Google Images, doesn't cut it for Gen-Z. But the most fundamental problem is the fade: the cut that defines Gen-Z barbering. Whilst traditional barbershops have upskilled to provide this, over 50% of the industry is over 35; it's not a haircut they're personally acquainted with. As Anthony puts it, 'You gotta have a fade to know a fade.'
Orbital sent Joseph, a second-year history student, to trial Anthony's famed fade. He was initially sceptical when he was sent to a random house deep in Egham. What he didn't expect was to discover Anthony's garage was no longer a garage. It's been converted into a professional-looking barbershop that plays music you might actually listen to and has the aesthetic feel of youth culture. Being from Brighton, Anthony says he drew inspiration from the barbershop he went to growing up, 'the barbering scene down there is a lot better.' Joseph said the place was 'better than your average barbers…a more comfortable environment. It sort of feels like an exclusive experience.'

The impression I got from Anthony was that he's a hardcore hustler; he's now deferred his final year to pursue KlKutz full-time. He's receiving over twenty requests a day, and actually ends up having to say no to some. He's looking into hiring another barber to help offset the level of bookings. The guy has a work ethic he didn't get from any degree or educational establishment; it's built into his genetic make-up, and it's proof that a degree transcript, or certified training programme, isn't the only route to success. KLKutz is the highest rated barbershop in Egham. Anthony doesn't have a barbering certificate to his name, and yet Joseph came away from that experience claiming it was the best fade he'd ever had.
Anthony's long-term plans are to keep the brand in Egham, 'there's a massive gap in the market here…someone's got to fill it.' He wants to continue catering to Holloway students by specialising in the current barbering trends that too many professionals get wrong. A year from now, the goal is to have set up shop in Egham whilst also maintaining the KLKutz's signature anonymity and sense of exclusivity. How Anthony will manage that, we've yet to see. But I'd watch this space if I were you.
Info & How to Book:
Standard cuts currently £15.00 (cheapest in Egham)
You can follow KLKutz on Instagram @klkutz
Website: https://klkutz.com/ 
To book an appointment, go to the website or DM KLKutz's Instagram