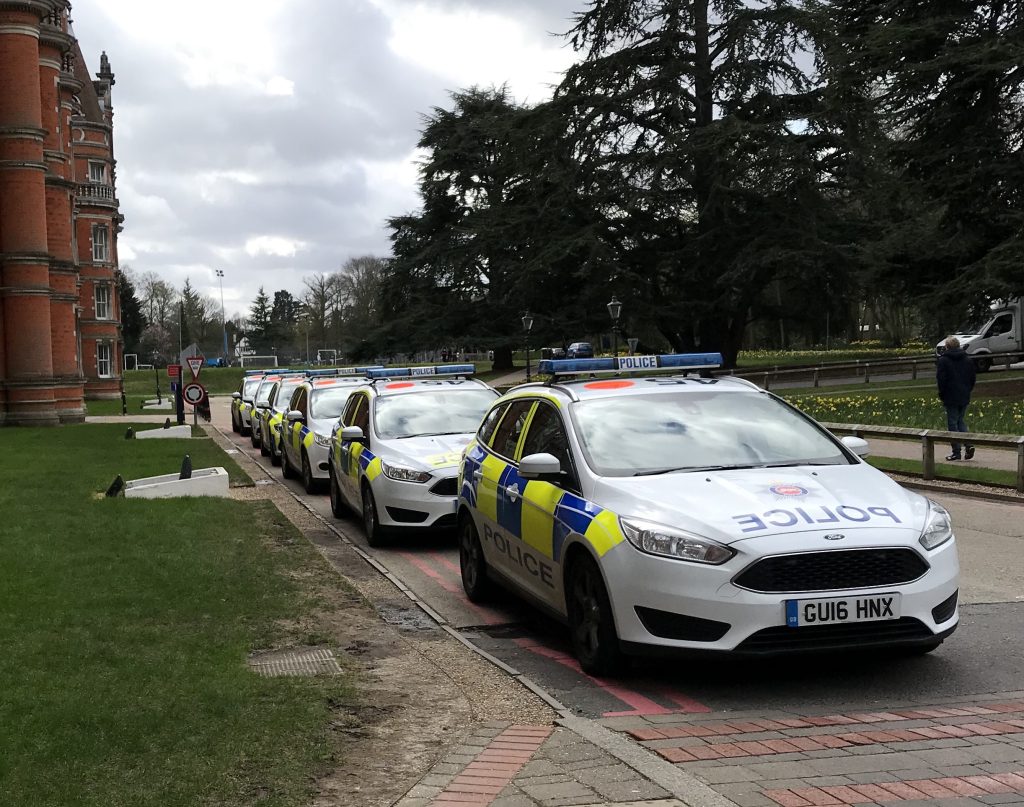 At 1.05pm today, students at Royal Holloway were evacuated from various buildings across campus. 
Students were told to evacuate and move towards the other end of campus and to congregate at The Hub. Shortly after, security were given the all clear and students were allowed to return. 
The Orbital spoke to Surrey Police officers that were present during the incident, and they confirmed that a suspicious package was reported in the George Elliot mailroom, and hence George Elliot, Windsor Building, Emily Wilding Davison library and Founders were all evacuated. The officers noted that the students were difficult to move, and that some remained on campus and officers had to knock on doors and make them move. They ask that students comply and remain vigilant during incidents such as these. 
Surrey Police have released this statement:
"We received a report of a suspicious-looking package being received at Royal Holloway University in Egham around 11.40am today (13 March). Part of the university was evacuated and a cordon was put in place as a safety precaution. The bomb disposal team was also called. The package has been examined and the contents are not suspicious. The university has since been reopened and the cordon has been lifted. We would like to thank everyone involved for their patience whilst we dealt with this incident."
Aadditionally, a spokesperson at Royal Holloway, University of London, said:
"We can confirm that a number of university buildings were evacuated for a short time today as a precaution whilst a suspect package was investigated.
"The police have identified that the package is not suspicious. Staff and students are now able to access all buildings."