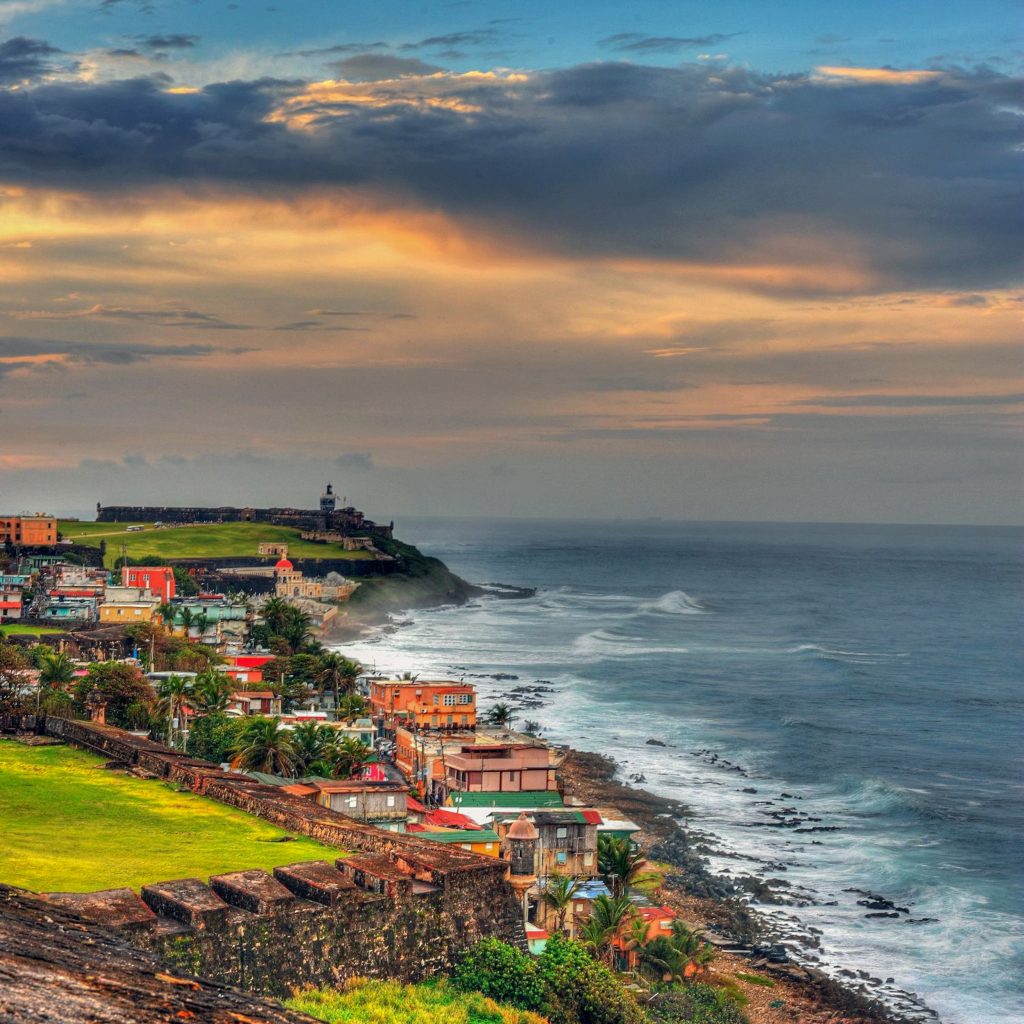 Mother's Day seemed like an appropriate time to get in touch with my Indo-Guyanese ancestry, so I took my Mum, born and bred Guyanese, on an outing to the Tate Britain's exhibit, Life Between Islands. Guyana's locale tends to leave it overwritten in many Caribbean tributes. You can imagine my joyful surprise, then, to see a thriving Guyanese presence in Life Between Islands. It is an excellent celebration of all things Caribbean, with a focus on the impacts of colonialism, migration and British identity, tying generations together through art, film, fashion, music and even interior design, to the ongoing efforts for cultural decolonization.
Guyana occupies this odd spot – it's part of the Caribbean but it's not an island. It sits east of Venezuela and straddles the northern coast of the South American continent. Guyana is the only (official) English-speaking country in South America, a legacy of its ex-British colonial status, although Guyanese Creole is their tongue of choice. This is something I am keenly reminded of whenever I manage to annoy my Mum to the point she abandons her Received Pronunciation and reverts to a string of profanities. Guyanese people are predominantly of Indian descent, but not Indian enough to be Indian. They are Caribbean, yet its mainland geography excludes it from joining the other Caribbean isles. Guyana is, in effect, a minority within a minority. This problem layers up when you're mixed race, when your identity is further disconnected. You are now part-Caribbean by technicality, but not by personality. So I'm left asking myself: which matters more?
Hew Locke's arresting sculpture, The Procession, was the unexpected show-stopper, not part of the exhibition proper but instead a Tate commission. It covers the Duveen Galleries, with parading figures and cultural icons, a kind of frozen street theatre. Locke, a Brixton-based sculptor and fellow bi-racial Guyanese, has managed to capture the colours, spirit and chaos of Mashramani, which is Guyana's annual festival celebrating the 'Birth of a Republic' and their independence from colonial Britain. The Procession furthers this, underling the diversity of Caribbean heritage through a freeze-frame of figures connecting 'cycles of history, and the ebb and flow of cultures, people and finance and power' (the in-house description). A personal favourite was the open-armed, white-collar figure clutching a suitcase and donning a leopard mask and Bowler hat, tacitly placed facing the Life Between Islands entryway. This mixing of nature and office-attire, a wild kind of civilization, captures the spectrum of Caribbean diversity. A raw, unapologetic take on the modern office worker connected to their primal roots.
The entirety of Life Between Islands ticks the 'must-see' box, but it is the first room, dedicated to works from Aubrey Williams, which stuck with me the most. His abstract expressionism in Shostakovich, Symphony no 12, Opus 112 steals my heart. I'm not sure whether it's the historic strand revived in his canvases (his work is inspired by native Carib art predating Columbian exploration) or a loose, abstract connection I felt to his work.
The later rooms, now branching out from traditional canvas fine art to multimedia installations, are dedicated to more contemporary artists. Guilty confession: it seems a little too try-hard claiming their place in this Caribbean tapestry, which left me not quite 'getting' it. But then I remind myself that art isn't there for me to 'get.' Tributes to sound-system culture steal a grin and dub blares out from tinny speakers, accompanying grainy footage of street carnivals which seem otherworldly in this post-Pandemic world. The adjacent room is dedicated to the 'Rebel Generation' of young British-Caribbean consciousness aroused by the social and political injustices second-generation Windrush immigrants face. In the next room along, I am acutely reminded of childhood family parties at my Aunt's house – the interior design matches, to a T, her living rooms, the exact same hue of fading lemon-yellow and paisley curtains. There is also, of course, a voice given to the darker side of British-Caribbean life. Namely, the legacy of indentureship, the sugar plantations, police brutality – an especially profound oil painting of a young Black British boy, cuffed and unconscious, being carried into an ambulance and flanked by police, prompts us to remember that fear of police violence is as real today as it ever has been. It's a remarkably timeless piece, the anonymous visage a stand-in for all victims of police brutality. Life Between Islands is a landslide success in charting, and championing, the journey of British-Caribbean people from their native islands to today's urban, decolonized youth. Nods to garage, and then later grime, evoke a sense of familiarity from within as anthems of my adolescence play through my head. More than this admittedly sterile overview lies a more heartfelt epiphany. Decolonization isn't so much the rejection of past colonial imprints (one need look no further than the language of the Caribbean) as it is the recognition that the once-colonized have made their own cultural mark on Britain, which is all the richer for it. Britain and Guyana have one thing in common: they are connected today, as they always have been, by a diverse voice which won't stay silent.