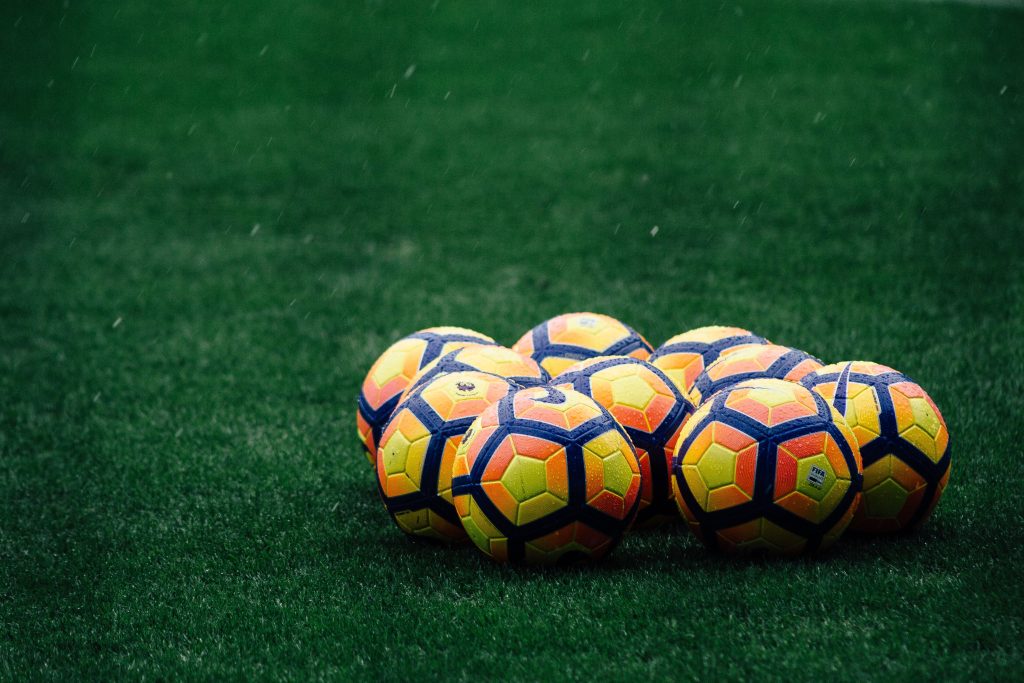 The 2021/22 English Premier League season has well and truly kicked off, but how is it shaping up?
Leading the way is Chelsea, who are proving to be a well organised team. With the best defence and second most goals scored so far, it's going to take a lot to slow this team down, their eyes set on a sixth premier league title.
Liverpool remain the only unbeaten team. In close second, Liverpool's squad are almost fully fit, desperate not to lose out due to injury as they did in previous seasons. Mo Salah, a forward for Liverpool, has been unplayable for the most part but if he makes a solid comeback that could be pivotal, allowing him to haunt his former team, Chelsea, come May 2022. 
Manchester City won't be happy with their start, having lost twice already. Pep Guardiola, City's manager, will be demanding more from his star-studded lineup, who have faltered against teams they were expected to win, such as Southampton and Crystal Palace.
West Ham have snuck into the top 4 and are flying as manager David Moyes revives his career. The team is playing beautifully.
Manchester United have been underwhelming all season, with poor performances and incomprehensible defending. Improvement is required in all areas of the pitch. With tough fixtures still to come, how long has manager Ole Gunnar Solskjær got left?
Arsenal round-up the top six after a rough start, having kept their place due to Mikel Arteta's strategy, and captain Pierre-Emerick Aubameyang. In particular, Emile Smith Rowe has shown a performance worthy of carrying the coveted number ten kit. 
Towards the bottom of the table, iit is not a surprise that Newcastle and Norwich follow in Burnley's shadow, with the first two teams claiming no wins. This could be the last dance for Newcastle, especially after the confirmation that a group led by Saudi Arabia's sovereign wealth fund will buy the club. In contrast to the controversial decision by Saudi Arabia, of which many human rights activists condemn, Norwich maintain an almost comical record of twenty games without a win in the premier league.
That leaves everything in between, including three newer teams. Brentford have proved a worthy asset, similar to Leeds United's entry the year prior. Unfortunately, however, Leeds United seem to be suffering from second season syndrome after a bout of beginner's luck. Brighton have propelled themselves up the league table, demonstrating their will to seize the opportunities of the premier league. 
Wolverhampton Wanderers, likely to be known as Wolves, have been in amazing form. After winning four out of their last five games, it appears that goalscorer Raul Jimenez has come back fighting after eight months spent recovering from his infamous skull fracture.  
The former Wolves manager, Nuno Esparito Santo, must be wondering where it had gone wrong at Tottenham Hotspur. After only four months in the job, his tenure ended on the 1st of November, making him the third manager to receive the boot this season. It is not surprising, then, that Spurs find themselves currently in ninth. The football has been dull and a lack of goals from the team is worrying, particularly from England team captain Harry Kane. Up in the Midlands, Villa appears to be struggling after the loss of manager Dean Smith and fan favourite Jack Grealish.
Aston Villa also appear to be struggling, still reeling from the loss of scorer Jack Grealish. They have won none of their last four games, despite acquiring new players such as Emi Buendia, Danny Ings, and Leon Bailey. The team will have to push harder in order to make the top eight.
Concluding, it has been an interesting start as ever. Early results suggest it appears to be a three horse race between Chelsea, Liverpool, and Manchester City, leaving the teams at the bottom end to fight for survival. It is important to note the standings do not hold much significance in the long run. However, it does provide a projection for each team's premier league future. The rest will be history.
Photo Link: https://unsplash.com/photos/ObhCU6Vhoe8