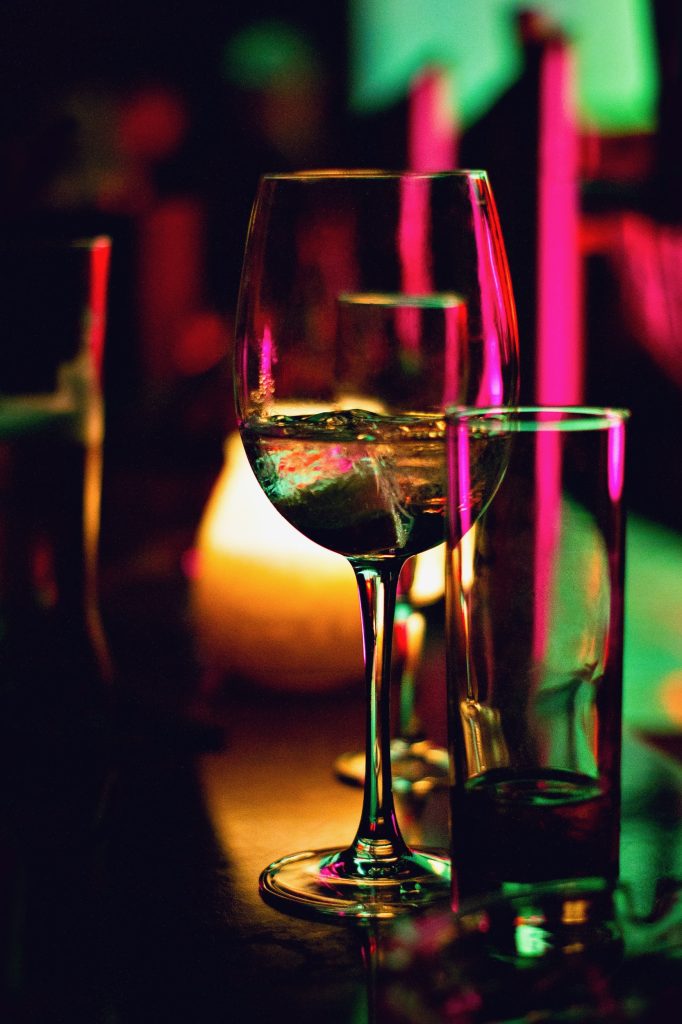 What is Spiking?
Drinks being spiked on nights out has been an issue for years. According to Better Health, drink spiking is putting alcohol or drugs into somebody's drink without their knowledge or consent. It is illegal and is often related to other crimes like robbery and sexual assault. As women, we instinctively cover our drinks, never leave them out of our sight, don't take drinks from strangers, and take every other precaution possible to keep ourselves and our friends safe.
In late 2021, there was a frightening development in spiking. People are now being spiked not through drinks, but through injections. Incidents have mainly been reported in Nottingham, Leeds, Liverpool and Edinburgh. This type of spiking carries additional risks because dirty needles can carry infections like Hepatitis B and C, and HIV/AIDS.
Although public outcry ran high in November and December, attention has fizzled out since. This doesn't mean that the incidents aren't occuring on the same scale, with an increase in spiking reported during the holiday season. No woman, no person, should have to worry constantly about being spiked on a night out. The reality is, however, that we do worry. Here's a quick reminder of what to look out for when drinking out.
Potential Signs of a Spiked Drink
· Foggy appearance
· Colour changes
· Sinking ice
· Excess bubbles
Potential Symptoms of Spiking
· Lowered inhibitions
· Unconsciousness
· Nausea
· Vomiting
· Loss of balance
· Confusion
The Issue of Victim Blaming
As in many cases when someone has been subject to a kind of attack, society has a habit of placing the responsibility of what happened on the person who was harmed. We saw this pattern reemerge when injection spiking started being reported. Universities, venues and even doctors largely encourage people, especially girls, to 'avoid being spiked'. While it is essential to educate on what action to take if a spiking is suspected, more concentration should be placed on preventing spiking from happening in the first place. Bar and club staff also need better training to equip them with the information to deal with and potentially prevent spiking.
Night In
On October 27th 2021, students across the country took part in a boycott of clubs in order to encourage venues to take the issue more seriously. This was reportedly a huge success and demonstrated just how much solidarity the student community has. What needs to happen now are more demonstrations that put more pressure on the industries turning a blind eye to spiking. According to @rhulnightin on Instagram, the campaign demands much-needed welfare and support surrounding all types of spiking. They have also shared statistics which highlight how important it is that we act.
· Spiking has increased by 108% in 3 years – global citizen
· 44% of men and 56% of women say they have been spiked – alcohol.org
· 52% say it happened during university/college – alcohol.org
Help and Support
crackmagazine.net put together an excellent list of resources in relation to spiking which we wanted to share with you. Please check them out and don't forget the student support teams at Royal Holloway are always available to help.
Petitions
Petition for an urgent review into drink spiking in the UK:
change.org/p/urgent-review-into-drink-spiking-in-the-uk
Helplines
Nightlines – A student-run listening and information services, open at night:
Free NHS service:
digital.nhs.uk/services/nhs-111-online
Support and services to women and girls who have experienced rape, sexual violence or sexual abuse:
Rape & Sexual Abuse Support Centre:
Support
Online community for women and non-binary people offering support and advice:
instagram.com/the.urban.angels
Support page for victims of spiking to share experiences and offer support:
Support and assistance for those who have been victims of a crime, available 24/7:
Organisation/Campaigns
Grassroots training across the events and music industry/'Ask For Angela' initiative:
Safer nightlife campaign:
Anti-spiking drink lids:
Drug safety testing, welfare and harm reduction services:
Drink spiking awareness campaign:
Advice/Info
Drink Aware advice:
drinkaware.co.uk/advice/staying-safe-while-drinking/drink-spiking-and-date-rape-drugs
Advice and support services:
Talk to Frank advice:
Bristol Drug Project/The Drop advice:
Image credit: Photo by Sérgio Alves Santos on Unsplash