How the Invasion of Ukraine Has Demonstrated What a Europe In Unity Can Do For Victims of Violence, Invasion And War
On 21st February 2022, Putin recognised the independence of non-government-controlled areas of Donetsk and Luhansk, and on 24th February ordered the full-scale invasion of Ukraine.
The EU council had already delivered its first round of sanctions on the 23rd, in response to Russia's recognition of the separatist regions' independence. This was then immediately bolstered by further sanctions on the day of the invasion, alongside the Joint Statement by the EU council condemning the 'unprovoked and unjustified military actions' of Russia, deploring 'the loss of life and suffering' and warning of measures which would 'impose massive and severe consequences on Russia.' On 27th February, EU president Charles Michael pledged that the EU would fulfil its 'political and moral duty to rise to this challenge' and deliver 'concrete and immediate action' alongside the 'emergency delivery of defensive military equipment' to support Ukraine.
Since then, the EU has proven its commitment to the above statements. It has provided $1.6bn in military aid to Ukraine and pledged support for Ukraine's "European future" by fast-tracking its membership of the union.
Europe acted swiftly, but how unified, consistent, and, most importantly, effective has the continent been so far in supporting Ukraine?
Military Support
At the dawn of the Russian invasion, Ukrainian active personnel against Russia were outnumbered more than 4 to 1, with 20% of Russia's tanks, artillery and rockets, less than half its armoured vehicles, and less than 10% of its fighter aircraft and attack helicopters. Severely outnumbered and outgunned, Europe's military support to Ukraine has been crucial in the defence of their territory.
Russia's invasion completely reversed EU policy towards arms dealing with Ukraine. A large part of 2021 was taken up negotiating a non-lethal military arms package worth only €31m to the Ukrainian army. Within days of the invasion, the EU had committed €500m worth of arms to Ukraine including €450m worth of lethal equipment. Germany strengthened its commitment to supporting Ukraine militarily, from merely offering field hospitals and helmets for Ukrainian soldiers in January to providing 1,000 anti-tank weapons, 500 anti-aircraft stinger missiles and 500 Strela rockets.
Europe's haste to assist militarily displayed a hike in its unity and shared commitment to protecting Ukraine's sovereignty and democracy.
Humanitarian Support
The second aspect of support Ukraine has, and will, desperately need from Europe is humanitarian aid. At the time of writing, over 5 million people have already fled Ukraine. The EU Commission offered humanitarian support immediately, announcing €90m for emergency aid programmes for civilians affected by the war, before proposing and then adopting on 4th March the Temporary Protection Scheme, which harmonised rights across the EU for those fleeing the violence in Ukraine. It ensured a residence permit, access to education, the labour market and housing as well as medical assistance. Furthering this, the 28th March 10-Point Plan focused on developing a consistent, cooperative and sustainable approach to welcoming refugees was released. The plan was then well-backed by funding: €3.5bn worth of advance payments (accumulated by the 29th April) had been provided to member states to help them effectively manage the arrival of refugees.
Individual member states followed the Commission in committing to humanitarian aid for Ukrainians fleeing conflict. On 3rd March, the Netherlands and Germany opened their doors to Ukrainian refugees; on 11th March France announced plans to welcome 100,000 Ukrainians, and by 16th March 147,000 had already come to Germany. Refugee rights across European member states also developed quickly. Hungary offered businesses €160 a month for providing refugees with jobs; the Netherlands began automatically recognising Ukrainians fleeing violence as refugees, and Finland announced 8th April that refugees would be given the right to work immediately after applying for temporary protection.
Europe has not only shone in providing support to Ukrainian's fleeing the country, but also to those staying. On 11th March, the Commission disbursed €300m in emergency macro-financial assistance as a part of a €1.2bn emergency programme to support the Ukrainian economy, as well as proposing to suspend all duties on Ukrainian exports to the EU to support export industries. Alongside this, the EU has contributed €25m to the UN's World Food Programme to provide humanitarian food assistance to those in conflict-affected areas. All 27 EU states as well as Norway and Turkey have all proved committed to helping the people of Ukraine, providing over 8,000 tonnes of relief items by 23rd March such as medical supplies, shelter equipment, power generators and water pumps.
Applying Economic Leverage Against Russia
A continent in unity against the Russian invasion must not only provide both military and humanitarian support to Ukraine, but also punish Russia where possible on a global scale to ensure the continuation of the invasion only hurts Russia and Putin's economic and political standing.
On the day of the invasion, sanctions were rolled out on Russia's financial, energy and transport sectors, on its exports, visa policy and on further individuals not already targeted following Russia's recognition of the independence of the Donetsk and Luhansk regions. A day later transactions with the Russian Central bank were banned, followed by the banning of Russian banks from SWIFT on 2nd March, isolating Russia from the international financial system. The fourth and fifth rounds of sanctions tightened penalties on Russia, including banning: transactions with certain state-owned enterprises, new investments in the energy sector and trading in metals on the 15th March, before imports of Russian coal, entry of Russian vessels into EU ports and imports of Russian wood, cement, seafood and liquor were also banned on 8th April.
The biggest challenge to European unity against Russia has been energy imports, with 35% of European energy being sourced from Russia before the invasion. Since the 27th March, Europe has paid more than €45bn for Russian gas and oil, supporting Putin's economy at a time when it needs to be isolated. Despite a sixth round of sanctions being discussed in hope of banning the importing of Russian oil by the end of the year, Viktor Orban of Hungary has been highly vocal against it, describing such a move as an 'atomic bomb' on Hungary's economy. Slovakia has also urged against this, even with both states being offered an extra year (until the end of 2023) to wean themselves off Russian oil. Where these sixth round of discussions lead in isolating the Russian energy economy will be vital in suppressing Putin's appetite for invading Ukraine.
Europe remains united on this issue despite the difficulties, providing ambition targets to reduce the continent's reliance on Russian energy. This is currently being worked on by sourcing additional Liquified Natural Gas from the USA, as well as by boosting gas pipeline imports from Norway and Algeria. The EU is also pinning its hopes on replacing 20bcm of Russian gas with renewable energy produced within the continent by the end of the year. This could reduce European reliance on Russian energy imports by 86bcm or 55%. Such abrupt reductions to the importing of Russian energy proves Europe's commitment to supporting Ukraine, as widely cited papers estimate such actions could heavily damage European economies, including anywhere between a 0.5% and 3% drop in German GDP. Not only do such sanctions show commitment from Europe, but they are also beginning to show success. The impact of sanctions is often slow to develop, but Russian interest rates have already been hiked up to 20% to counter inflation at 17%, inevitably destroying hopes of economic growth. As well as this, Russian consumer prices have shot up 8.7% this year, and over 300 major businesses like the Lada brand, under Renault, have closed all operations.
Europe's support of Ukraine in these troubled times is the perfect example of connection- a common commitment to protecting sovereignty, democracy and human rights. A connection towards protecting these values in Ukraine must become a universal approach. An all-time high of people in need of humanitarian support combined with falling funding allowed for an unparalleled 52% funding gap in global humanitarian aid.
The largest recent humanitarian disaster resulting from violence and oppression before Ukraine was in Afghanistan. The UN is calling to raise €4bn in funding to fight hunger and malnutrition as well as for €3.6bn to help Afghans access basic services particularly for health and education. Unanimous support for decisive and sustainable funding for those affected by violence must become a value we express globally, not just on our borders. To achieve this moving forward, more must be done to shift western attitudes towards caring for global human rights as they do for western human rights. Charlie D'Agata of CBS News commented that, compared to cities in Iraq and Afghanistan, Ukraine's capital Kyiv is a "relatively civilised, relatively European" city and "one where you wouldn't expect that or hope that [an invasion is] going to happen." This is proof that these attitudes have a long way to come before they are compassionate towards global human suffering.
All humans suffering from violence, war and invasion must result in compassion. It must result in compassion which brings a unified response to assaults on human rights as seen in Ukraine. The European response in support of Ukraine must be treated as a precedent for global attitudes moving forward, which must defend human dignity sustainably, effectively and decisively all throughout the world wherever it may be threatened.
By Joshua Sebon
Photo by Christian Lue on Unsplash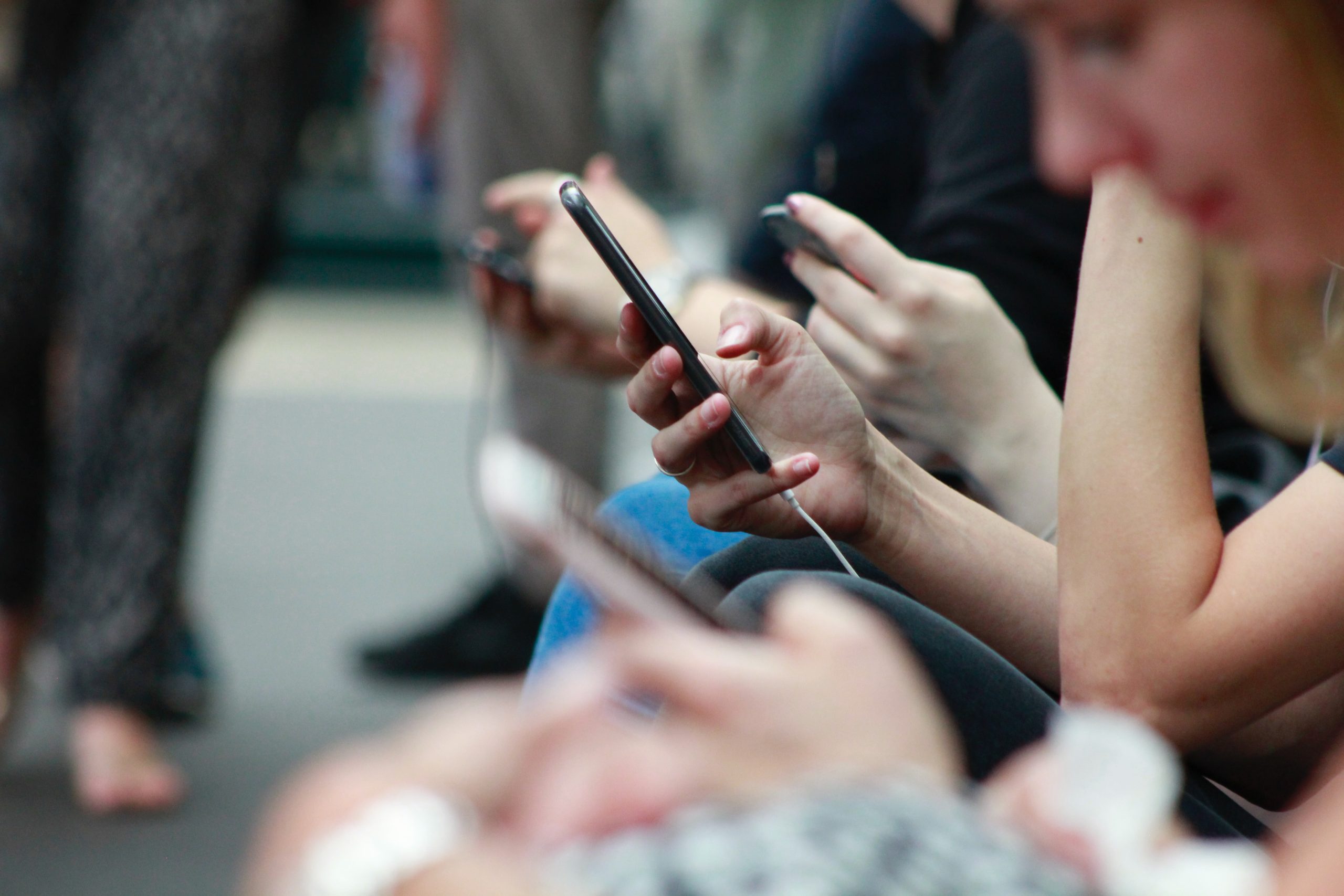 by
It's deadline season, and for the third day in a row, the 'Be Real' notification goes off while you're in the library. You take the picture, capturing your front and back camera views: an exhausted face in one corner, an empty coffee cup, and a computer with God only knows how many tabs open. This […]