"A Delightful Evening of Delights"
by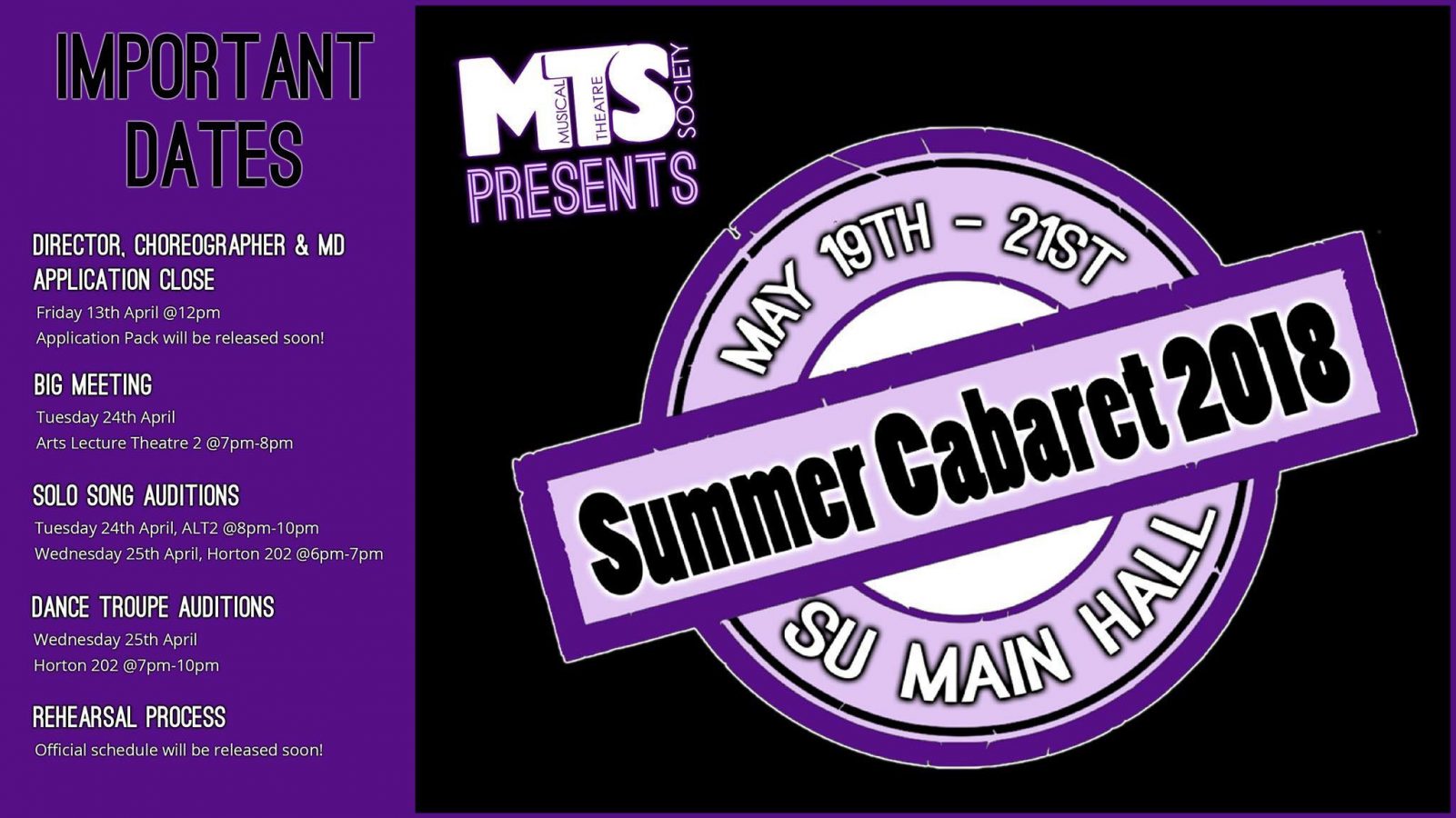 Michele Theil reviews MTS' Summer Cabaret, a delightful show that gives us an amazing conclusion to this year's Musical Theatre.
This weekend sees Musical Theatre Society's (MTS) final performance of this academic year, a fun show that stretches each member's creativity and shows us the vast expanse of Musical Theatre. There are 23 numbers, of varying types, from a wide variety of musicals and it was, as Musical Director and Compere Flynn Sturgeon states, "a delightful evening of delights".
The entire show was a spectacle, with loud and enthusiastic accompaniment from the band seated at the front of the SU Main Hall and bright flashing lights all around us. Act 1 begins with a rendition of Joyful Joyful from Sister Act 2, with people coming from every corner and interacting with the audience and amping them up for the rest of the show. Connor Wood and Robbie Carprari-Sharpe, both incoming committee members for MTS, shoulder the iconic rap of the song and do it spectacularly, generating several laughs from the audience.
The show continues with several group numbers, including a 'dance troupe' number where it is mainly dancing while one or more people stand to the side and sing the song itself. The dance troupe for Born to Hand Jive from Grease was really good and set the tone for the choreography from the show, while Connor Wood sang the solo for it. The second dance troupe number, Express from Burlesque, appears in Act 2 and definitely stole the show. The choreography was exceptional and the sassy singing of Sarah Cowan, Meghan Schubert and Erin Offord really shone.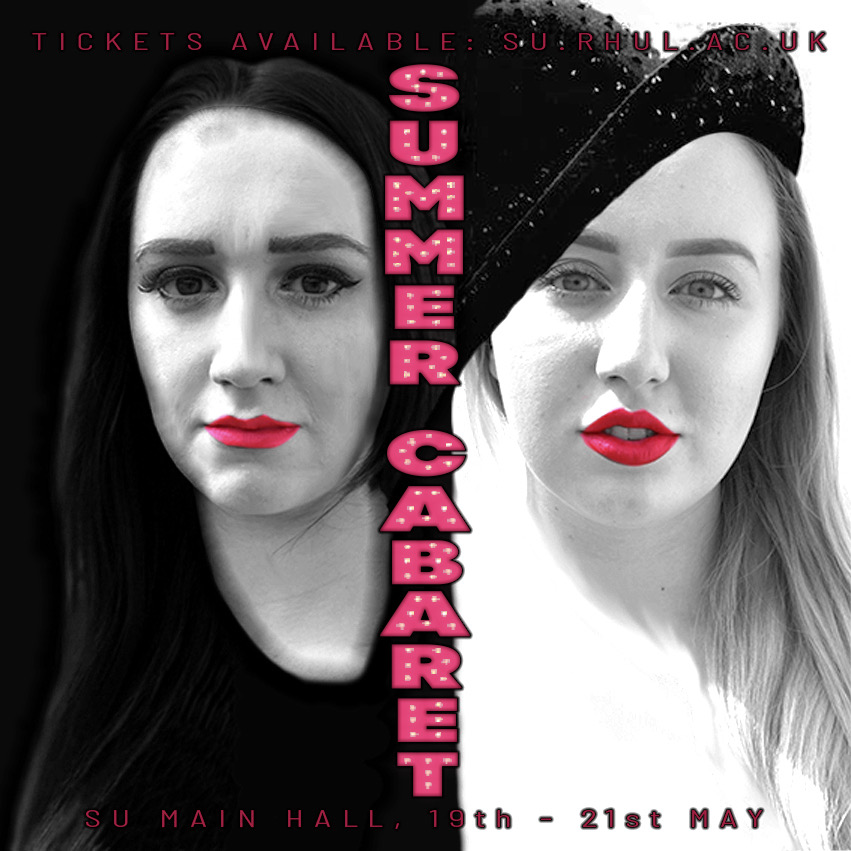 Other group numbers, like Welcome to the 60s from Hairspray, Born to Hand Jive from Grease and Getting Out of Town from 42nd Street, were the perfect 'feel-good' numbers that we needed. Many members of the audience enthusiastically clapped and cheered throughout these numbers, with some even singing along to these familiar songs.
Throughout the show, there were four solo performances. We started with Tash Kayser beautifully singing Dying Ain't So Bad from Bonnie and Clyde and taking our breath away with the raw emotion she shows. Later, we had Elinor Boult singing You can Always Count on Me from City of Angels, which was more light-hearted and fun, pairing nicely with Elinor's happy demeanour and sparkly dress. Lucy Carruthers' rendition of I Make the Shells from Brass really struck a chord with the audience as the subject matter of the song was simultaneously jarring and beautiful and sung extremely well. Leela Saeng gives us our last solo of the show with Movie in My Mind from Miss Saigon, the only solo song I was familiar with, and I have to say she performed this difficult song very well.
A recurring motif of Summer Cabaret is the boys' and girls' numbers, which are pitted against each other with the audience being asked to vote on which one they thought was better. Both were amazing, in my opinion. The girls number had members performing One Night Only from Dreamgirls while the boys number had them performing Hello from The Book of Mormon. The audience seemed to vote for Hello but they were subsequently 'disqualified' by compere Aysha Weir due to drummer Tom Keast's 'encouragement' of the audience during the voting process. I believe she deemed the girls number the winner. We'll have to see how the girls and boys numbers fair for the other shows.
Another motif of Summer Cabaret is that there are always performances from each of the shows' casts from the past year. This includes the Autumn Main Term Show, Cabaret, the Spring Main Term Show, Bare, and the First Year Variations Show, Love Island: The Musical. These performances will always incorporate the production team and crew of each show. Love Island: The Musical's performance of Love Medley, which I was in, was apparently received well by the audience and we were pleased to be able to perform it again. Cabaret chose to perform Wilkommen, which is the first song in the show. I reviewed it last year and this performance, with the crew involved, was just as amazing as before. Comparably, Bare chose a more solemn song than either of the other shows, performing No Voice, which takes place at a funeral. It was very much a 'Stand and Sing' number and, again, done as well as they did it the first time.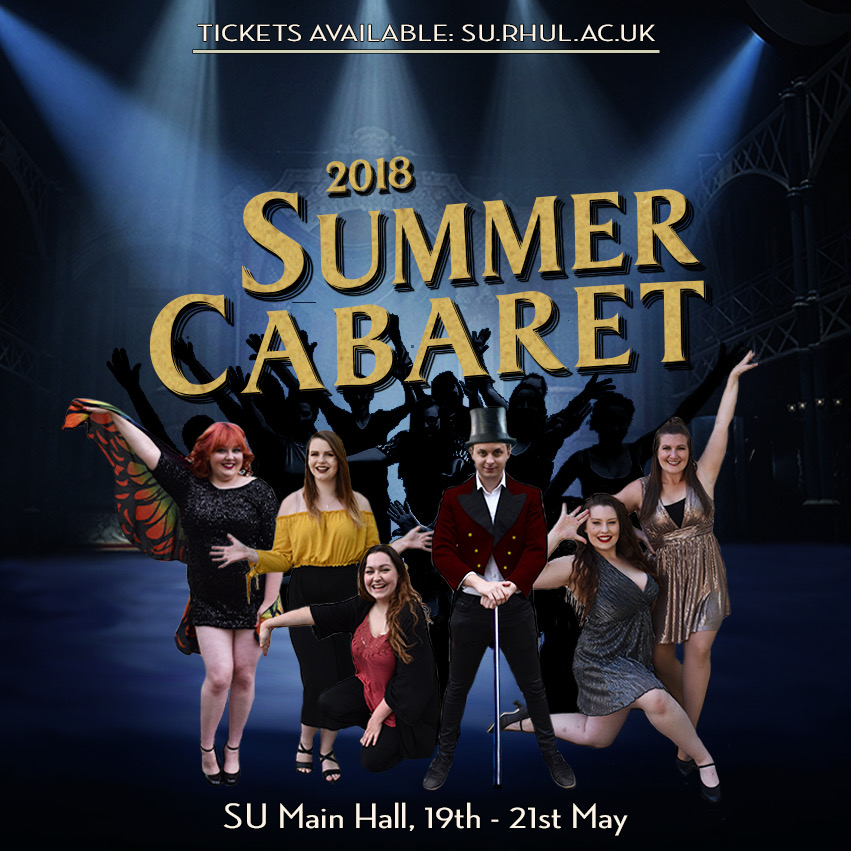 A massive shout out must go to the comperes of the show, Daniel Looseley, Flynn Sturgeon and Aysha Weir. Aysha was effective in providing fresh and interesting introductions to songs at various points of the show, even coming to the audience and speaking to them. However, I must say that Daniel and Flynn were amazing at 'stalling', as they called it. They were funny and perfectly distracting. Both of them were quick to say that compering was "harder than it looks", with Flynn having to tell us stories and make up songs on occasion while performers were getting ready for the stage. Flynn and Daniel decided to duet Summer Nights from Grease during of their compere slots and, upon forgetting the words, relied on the audience to help them. They also did a 'competition' of sorts between the audience to see which side of the room was better at a Born to Hand Jive sing-along and dance session. Choreographer Lucy Carruthers determined that no one had won – she liked both of them.
At one point, Daniel and Flynn, both of whom also musically directed parts of the show, took an opportunity to thank the orchestrators, conductors and the entire band, which I feel is appropriate to echo here. They all worked extremely hard to provide us amazing accompaniment and music.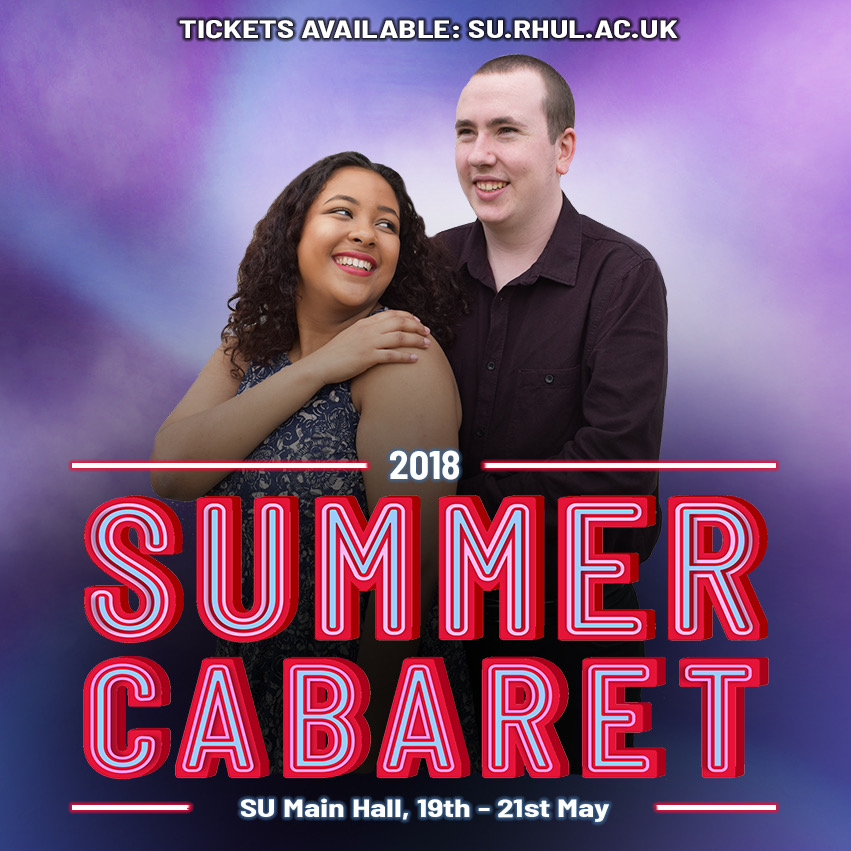 The penultimate number was the so-called Leavers' number, which only consisted of third (or fourth) years that would be leaving RHUL and MTS this summer. They chose What I Did For Love from A Chorus Line for this performance, which was very sweet and did provoke tears in many of the performers themselves, particularly outgoing MTS president Abi Slade.
The final number, The Greatest Show from The Greatest Showman, was a perfectly positive way to end the show. Congratulations to everyone who performed in, worked on, choreographed, directed, conducted or orchestrated any number in Summer Cabaret – you've done well.
Summer Cabaret is on at the SU Main Hall on Sunday May 20th and Monday May 21st. Head to the SU website for tickets.
Photo and Design Credit: Emily Bradbury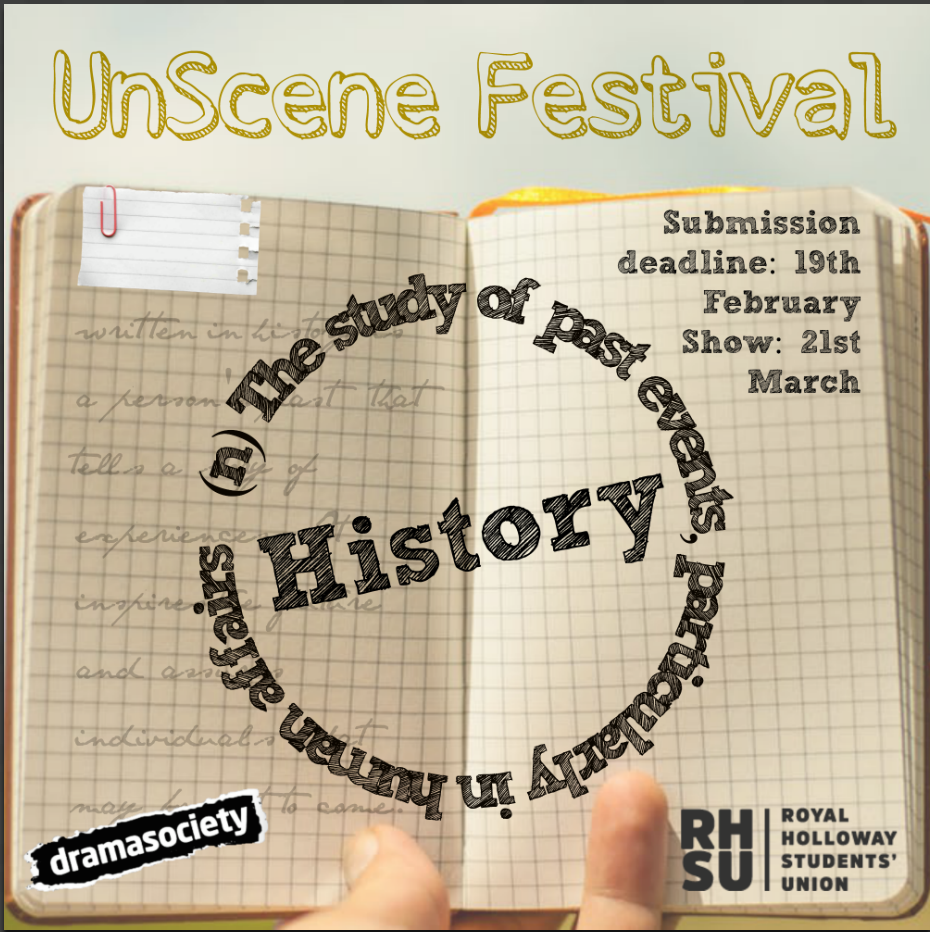 by
Josip Martincic reviews Drama Society's inclusion event, the UnScene Festival, which featured the theme 'History'.