The appeal of autumn: Reasons to Fall in Love with Autumn
by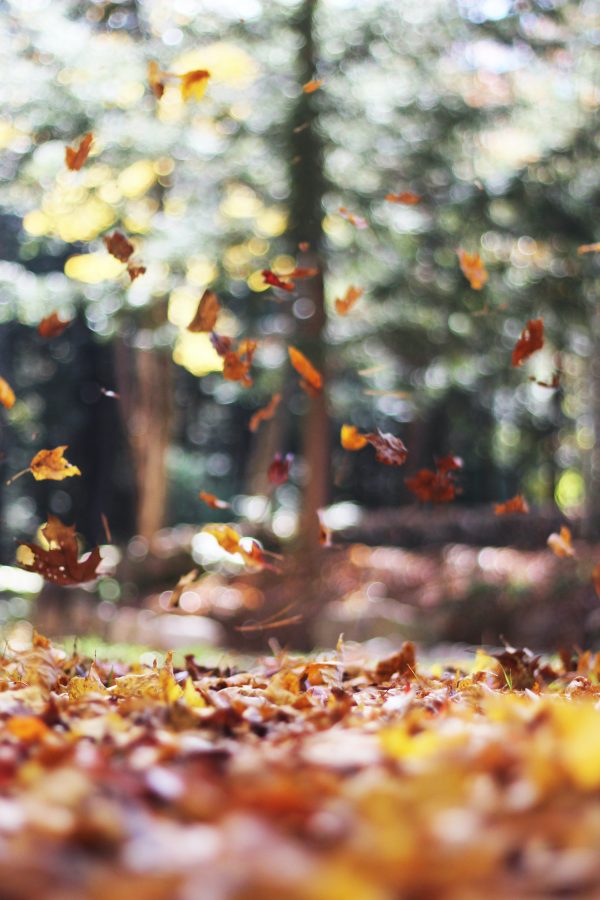 It's that time of year again: the earth applies her sepia filter and autumn arrives. It's the season that calls for dad jumpers, thick socks, and hot chocolate on tap. Scarves, bobble hats and fingerless gloves seep into everyday outfits and you start pondering over your boot collection, wondering whether last year's Chelsea boots are still 'in'. It sounds so romantic that it's easy to forget the correlation between the fall in temperature and the rise in mental illness. Autumn and winter are largely polled as people's least favourite seasons. The latter half of the year isn't as romantic as it might seem, but is there a way to rekindle our love for autumn this year?
S.A.D. (Seasonal Affective Disorder) is a condition which affects up to three in a hundred people in the UK. A somewhat universally shared experience, sufferers start to feel the effects of shorter days and colder weather, becoming irritable, low in mood, or just not quite themselves. I know from my own experience that the start of autumn and its connotations can encourage anxiety and depression, and I can also attest to dreading the 5pm sunsets, wishing I had more time, more energy, more summer. How could anyone possibly look forward to trading long days, warm nights, and cocktails, with seemingly perpetual darkness, bitter coldness, and endless cups of tea? Well, some people do, and they seem to have their reasons.
In 2009, Colin Nissan wrote a five-hundred-word article called, "It's Decorative Gourd Season, Motherf***ers". His emphatic excitement and unparalleled energy in this article transformed my perspective of autumn. I would greatly recommend reading it if you're ever in need of a mood-boosting read. Nissan, through vigorous expletives, explores his favourite autumn tradition: the carving of gourds (pumpkins, squash etc). "I don't know about you, but I can't wait to get my hands on some f****ing gourds and arrange them in a horn-shaped basket on my dining room table. That sh*t is going to look so seasonal." Although it's not usually on my to-do list, his excitement was so infectious that I flew onto Pinterest for 'autumn inspo' and checked the price of assorted gourds.
If Nissan's writing style doesn't resonate with you, a milder-worded quote may serve better to inspire a love of autumn:
"Fall has always been my favourite season. The time when everything bursts with its last beauty, as if nature had been saving up all year for the grand finale."
– Lauren Destefano
Whilst I know it's just a start, Nissan's article, Destefano's quote and pretty Pinterest boards have helped me fall in love with autumn all over again. But, if you need a little more convincing, here are a few things you can do to immerse yourself in nature's 'grand finale'…
Candles, candles, and more candles
There is no better way to create an autumnal ambience than lighting a few 'Autumn Leaves' Yankee Candles and placing them in various nooks and crannies around your living area. Soft candlelight and scents of cinnamon, spice and all things nice will turn any cold cavern into a haven of comfort and calm. If you're a seasoned candle connoisseur, I would definitely recommend Byredo and Diptyque for some delicious scents, and extremely aesthetic candles. But if they're a bit on the pricey side, Tesco, Zara and H&M offers beautiful dupes at incredible prices.
Walking in an autumn wonderland
By 'walking', I don't mean a three-hour hike — although if that's your thing, I applaud you! But, Virginia Water and The Saville Gardens are just a ten-minute drive from Royal Holloway, offering some stunning views (and insanely Instagrammable spots), while Runnymede Park and Pleasure Ground are a twenty-minute walk away, provides some gorgeous landscapes (head out at sunset) and even some cute creatures!
Bring the outdoors in!
The trees have decorated the world with gorgeous bursts of colour, so why don't you do the same? Decorating isn't just for Halloween, you can dress up your home with wreaths of leaves, (f***ing) gourds, autumnal trinkets, and fairy lights (Poundland has a brilliant array of autumnal decorations) and build your own IRL Pinterest fantasy. And, if you can source some mini pumpkins, you'll get bonus points from Bo Burnham!
Purchase a new mug
Simple, yet effective: every time I buy and use a new mug, I feel cosy, warm, and ready to relax.
Look on the bright side
If you aren't a fan of the gloomy weather, see if these things help: the smell of rain on tarmac can be super soothing, the darkness and damp outside can make you all the more grateful for your cosy home indoors, and autumn is always an excuse to chuck on your favourite film, grab a homemade hot chocolate (Freedom Marshmallows are a fab vegan alternative to Chamallows for toppnigs!) and cuddle up with your comfiest blanket.
I might have had my doubts, but I am officially convinced that autumn can be the best season of all. I, for one, will be decking the halls with pumpkin tinsel, making myself 60% tea and ordering a lifetime's supply of autumnal candles… It's about time we let ourselves fall for fall!
Photo credits: Photo by Autumn Mott Rodeheaver on Unsplash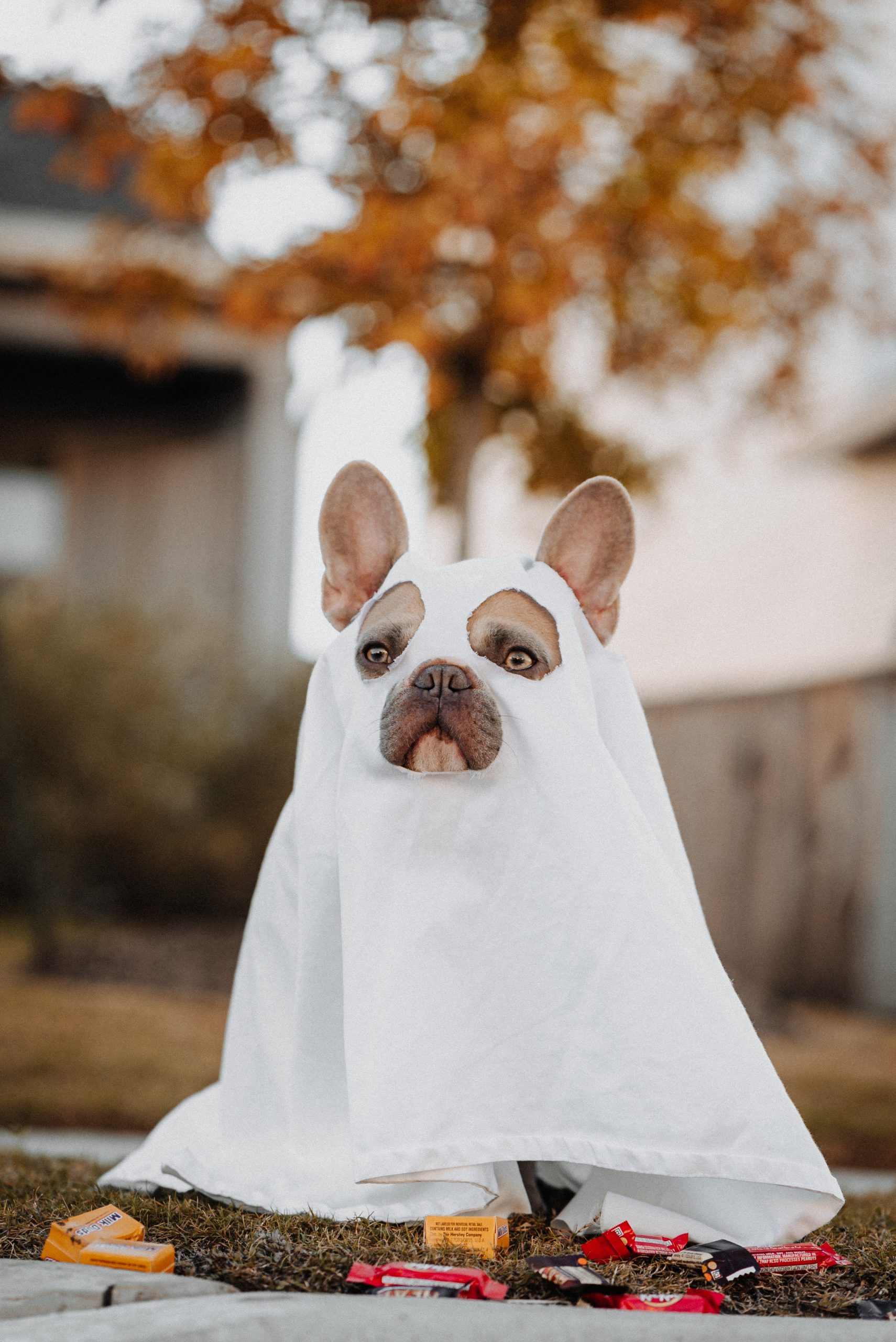 by
Ah, Halloween; a strange time of year. For some, it's a day of celebrating old traditions, a way to honour the dead and make them immortal through our memories. For others, it's a time where you can get discounted chocolates and binge horror movies. Regardless of how you celebrate the end of October, one thing […]